The Latest On Timothee Chalamet's Interesting New Role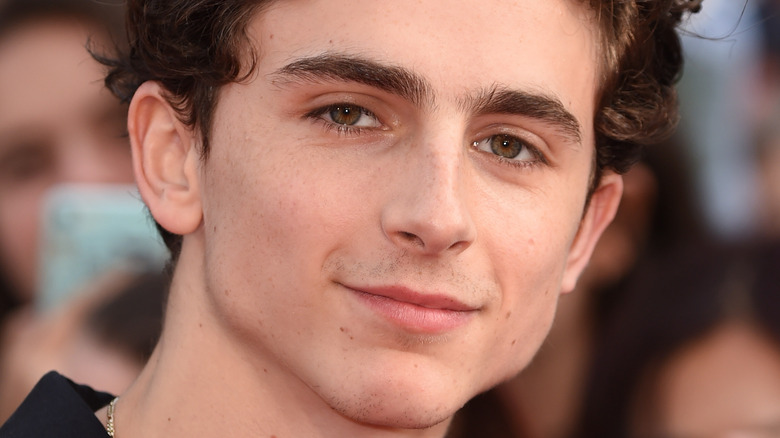 Shutterstock
Actor Timothée Chalamet became a household name after starring alongside Armie Hammer as Elio in 2017's "Call Me by Your Name." Since then, the New York City native has starred in other successful films such as "Lady Bird," "The King," and the Oscar-winning "Little Women," per The Hollywood Reporter.
But his claim to fame isn't shallow at all. Chalamet's acting talent has been regarded as some of the best out of today's youngest actors with The Guardian claiming that "Chalamet is 'the' movie star of his generation," akin to longtime leading man Leonardo DiCaprio. "More than just talent, commercial appeal or dreamy good looks, he possesses that teen heartthrob quality born of boyishness: intensity, vulnerability, androgyny and a certain amount of stubble-free cheekbone action." 
Given that he's shown such dramatic prowess so early, it's no surprise that Chalamet is snatching up jobs everywhere. Now, the 25-year-old actor has added another role to his résumé, and it looks like it's going to be a memorable one. Read on to find out who Chalamet is playing next!
Timothée Chalamet will play this classic character from children's literature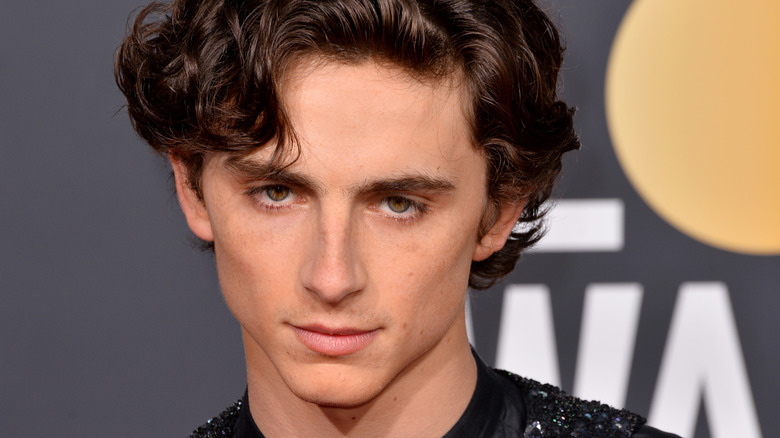 Shutterstock
Goodbye, Gene Wilder and Johnny Depp! Hello, Timothée Chalamet! That's right — Chalamet is the new Willy Wonka! Chalamet is headed to a fantastical world of delights and confections as the star of the new "Wonka." This new production of "Wonka" will be led by Warner Bros. and the Roald Dahl Story Co., reported Deadline. And unlike previous adaptations of Dahl's classic children's book, this film will chronicle the life of Willy Wonka as he works to become the eccentric candy maker and chocolate entrepreneur that we have come to know.
"Wonka" will also take after its predecessors, 1971's "Willy Wonka and the Chocolate Factory" and 2005's "Charlie and the Chocolate Factory," with plenty of song and dance numbers, meaning Chalamet will be using more than just his acting chops this time around. Even though there's no word yet on the rest of the casting for "Wonka" or when production on the film will begin, it's safe to say that we are excited to see Chalamet in this new role!