Why Do William And Kate Have Different Titles When They Are In Scotland?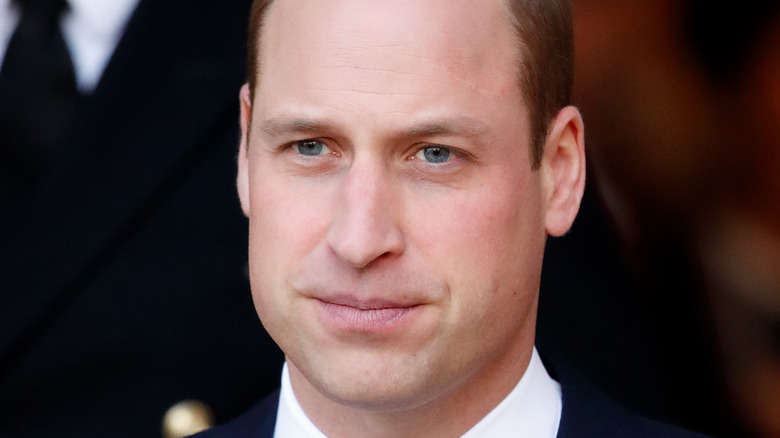 Max Mumby/indigo/Getty Images
It's safe to say that 2021 has been a calmer year than 2020 for most people. Except perhaps, well, the British royal family. The year began with a bang when Prince Harry and Meghan Markle announced they were expecting their second child (later revealed to be a girl). From there, the family had drama spill into public view. Meghan gave a bombshell 90-minute interview to Oprah Winfrey. She accused the royal family of denying her mental health care and making offensive statements about her then-unborn son Archie's skin tone. 
Chief among the more startling allegations made by the Duchess of Sussex during the Oprah interview was her claim that senior members of the royal family ultimately decided against giving her son a title. "They were saying they didn't want him to be a Prince or Princess, which would be different from protocol, and that he wasn't going to receive security," Meghan said, per Town & Country. Meghan recalled begging her in-laws not to take away her husband's title as it would be he and her family would also lose their security (via Vanity Fair).
Clearly, titles are important. If you know anything about the royal family, you know Prince William (aka the Duke of Cambridge) will be King. However, we recently learned that his title of Duke changes while touring Scotland this May. Read more below. 
Prince William and Kate Middleton's adjustment is not a demotion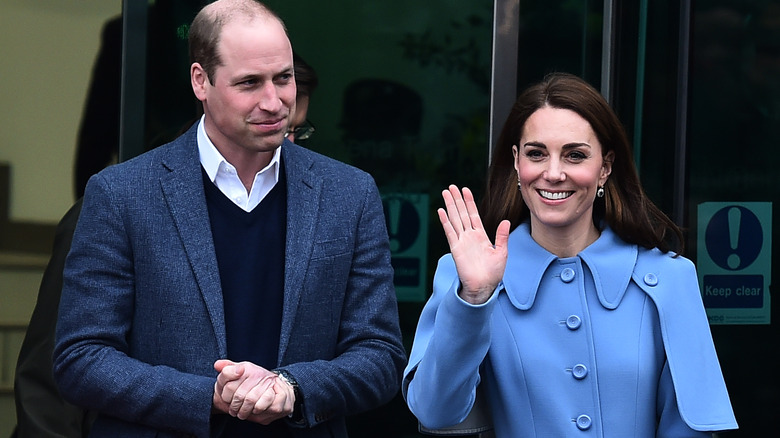 Charles Mcquillan/Getty Images
In May, Prince William and Kate Middleton headed north for an official visit to Scotland. During their trip, they stopped in at several charities they support, which help with mental health, homelessness, and addiction. Most notably, during their visit, they plan on spending some time in St. Andrews, the small university town where they met and fell in love. Some royal followers were surprised to learn that while in Scotland, Will and Kate no longer go by the Duke and Duchess of Cambridge, instead they assume the official title of Earl and Countess of Strathearn, per People.
Though it is part of the United Kingdom, Scotland has an entirely different system of nobility than England or Northern Ireland (where the Duke and Duchess go by Baron and Lady Carrickfergus). So to make a complicated (and centuries-long) story very short, England, Scotland, and Northern Ireland comprise the United Kingdom but remain somewhat independent of each other, their rulers by a different title in each country, which pays homage to that location's culture and traditions.
Before you start thinking this a demotion, don't; the royals love Scotland. It's, as previously mentioned, where William attended university and ultimately met Kate, and its home to the queen's beloved Balmoral retreat where the royal family likes to spend the holidays. "It was here in Scotland 20 years ago this year -– that I first met Catherine," William said in a speech, per People.