How Many Kids Does Nick Cannon Have?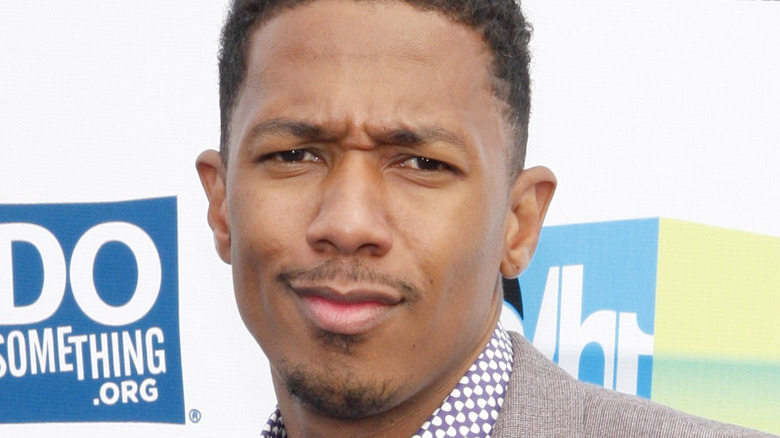 Shutterstock
Nick Cannon is truly his own man. From his time on the hit comedy and game show "Wild 'n Out" to hosting "America's Got Talent," Cannon has always shown that he marches to the beat of his drum no matter how bizarre it may seem to others. For example, Cannon's questionable fashion choices, like his somewhat recent dedication to wearing turbans, have raised a few eyebrows.
Cannon explained that to him, turbans represent sovereignty. "For generations... a man with the turban was a safe haven... He didn't have any connection to any other thing but to serve and to understand the peace and godliness from within," Cannon explained on his YouTube channel. "I'm understanding and practicing my own sovereignty." 
It looks like Cannon's sense of individuality has extended into his parenting practices. While you might be aware of the children he welcomed with Mariah Carey, those twins are only a fraction of the Cannon brood. So, just how many kids does he have? Read on to find out!
7 might be Nick Cannon's lucky number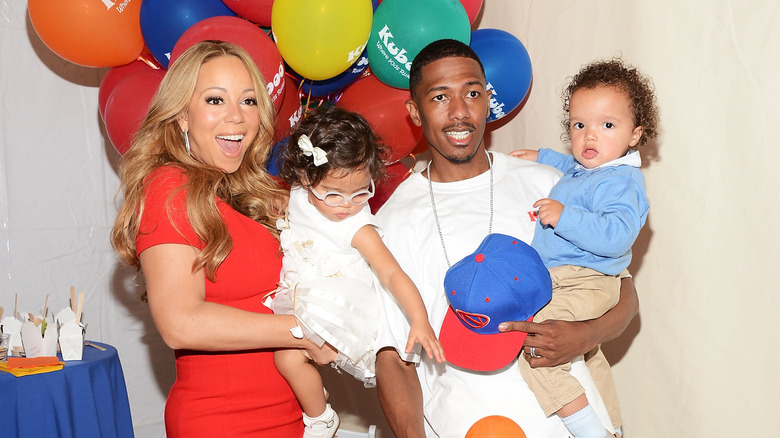 Amanda Edwards/Getty Images
The number seven may just be a lucky one for Nick Cannon — at least when it comes to kids. Of course, Cannon shares 10-year-old twins Monroe and Morrocan with his ex-wife and music superstar Mariah Carey. The "Masked Singer" host also has two children with model Brittany Bell, a son named Golden born in 2017, and a daughter named Powerful Queen born in 2020, according to MSN. 
But that's not all for Cannon; the year 2021 has also been a busy one with the announcement of not one, not two, but possibly three new babies. DJ Abbey De La Rosa shared that she was expecting twin boys with the father-to-be in April 2021 on Instagram, but it's also been speculated that Cannon is the father of a seventh child with "Wild 'n Out" actress Alyssa Scott, according to Essence.
Clearly, Cannon doesn't shy away from fatherhood. Fatherhood is "what I was put on this Earth to do," Cannon told ABC News in 2016. "Whether it's having more of my own, or adopting ... kids kind of bring that vibrant side [out] of me so whenever I can be a part of that process I'm with it."  Cannon continued, "We're here to be fruitful and multiply ... that's what our beings are made for, so we can raise our offspring up so they can have offspring." Sounds like he's doing just that — maybe a "seven kids and counting" show is in order for this family!