Bre Tiesi's Relationship With Nick Cannon Has Been Nearly A Decade In The Making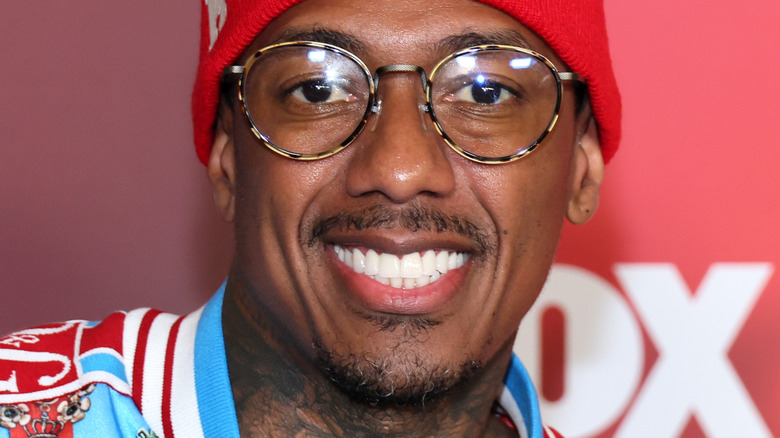 Dia Dipasupil/Getty Images
Most of us met Nick Cannon thanks to his musical talents and knack for hosting shows, but nowadays, the media is abuzz about his love life. Cannon married Mariah Carey in 2006, and they enjoyed a few years of marriage before divorcing in 2016. During their relationship, the couple welcomed twins Monroe and Moroccan. Though Cannon and Carey's relationship ended in splitsville, he still speaks very highly of his ex. In an interview with "The Shade Room," Cannon gushed over Carey while admitting that he had her posters in his room as a teen. "I get a lot of this delightful disposition from her. She's just always happy, always doing for others. No matter what's happening in life," he said of Carey, adding, "That woman is not human. She's a gift from God."
Despite his strong feelings for Carey, Cannon has still moved on, and he's enjoyed plenty of unconventional relationships and children with different women. As of this writing, Cannon has 12 children with six different women, and he has not been shy about sharing his feelings about monogamy. "I've practiced monogamy, I've been a cheater, I've been toxic," he said on "The Language of Love With Dr. Laura Berman" podcast. "One of my therapists coined what I do as consensual non-monogamy. Because to even pretend like I'm in a monogamous relationship, that would be misleading," he added.
But, like Carey, he's also had a long history with another woman in Bri Tiesi — most of us just don't realize it. 
Nick Cannon and Bre Tiesi go way back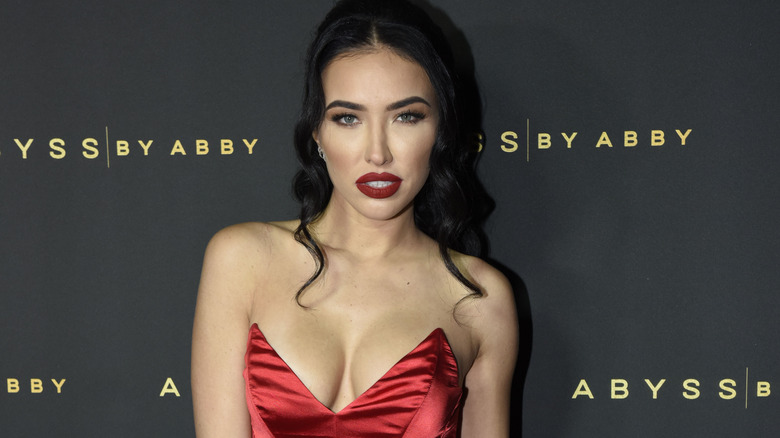 Vivien Killilea/Getty Images
Bre Tiesi and Nick Cannon are just one of those couples who have a long history with one another. After they announced that they were expecting their first child together in 2022, Tiesi has been an open book about how she and Cannon got to where they're at today. "Him and I have had our on-and-off for years," the model told E! News of the romance. "And I just respect and love who he is so much as a person, that when I thought about, 'Do I want my son to be this person? Look at your characteristics, look at your personality, look at how you treat people. That's what is so much more important to me than anything," she said, adding that Cannon treats her "amazing," and that's all that matters to her at the end of the day. In the same interview, the model said that even though some people have other "conventional" ideas about relationships, she still thinks that her relationship with Cannon is "beautiful." 
Tiesi also spoke about her 10-year relationship-in-the-making with Cannon on the "Know For Sure" podcast with Megan Brooks and B. Simone. "I actually met him years ago through a mutual friend, and we actually went to watch 'Wild 'N Out' um, and then we met that night went to dinner, and then ended up talking since then, and I came on probably a year later ended up doing 'Wild 'N Out,'" she told the ladies. Who knew? 
Bre Tiesi isn't shy about showering Nick Cannon with love
It's clear that Nick Cannon has a special place in Bre Tiesi's heart. The model shares photos and videos on Instagram rather frequently, and it's no surprise that Cannon and the couple's baby boy, Legendary, often makes the highlight reel. On July 26, 2022, Tiesi shared a carousel of images as she introduced her and Cannon's baby boy to the world. "Legendary love cannon 8 pounds 10 ounces June 28th, 1:28am," she wrote on the upload, adding that at the time of the photoshoot, Legendary was a mere 48 hours old.
Only a few months later, Tiesi shared another post dedicated to her family, this time in honor of Cannon's birthday. Once again, she showed major heart-eyes for her baby daddy. "I know you hate your birthday BUT ledge and I are going to celebrate you every year forever. Happy birthday to the most beautiful soul we know," she wrote in the update. "Thank you for the best thing that's ever happened to me. we love you. Cheers to a lifetime of love and memories I got you for life." The post also included a few images of the little family decked out in all black and Tiesi and Cannon were all smiles for the photo op. 
Tiesi and Cannon first announced their pregnancy in a 2022 Instagram post. There's no telling what the future holds, but we can only wonder if baby number two is on the horizon?