Meghan Markle's Friend Shares A Cryptic Message After Prince Harry's Latest Interview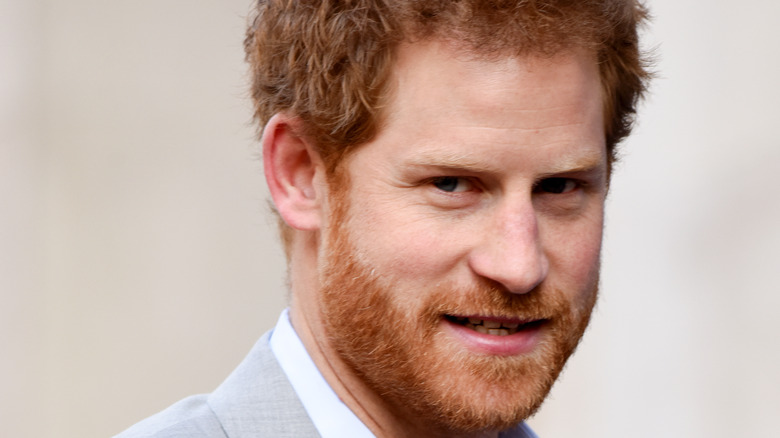 Shutterstock
Looks like after several centuries of effing around, the royal family has finally found out — thanks to Meghan Markle and Prince Harry's new scorched Earth PR strategy. Nearly three months after the now-infamous Oprah Winfrey interview with both Meghan and Harry, the prince opened up to Oprah on his new docuseries with the TV host, "The Me You Don't See," which is focused on mental health.
In this sit-down, Harry may have been even more forthcoming — opening up about how his family treated his wife's mental health struggles as well as his own, including some of his own regrets, and how he came to the realization that he needed help as well. "I quickly established that if this relationship was going to work, that I was going to have to deal with my past because there was anger there — and it wasn't anger at her, it was just anger," Harry said. "And she recognized it. She saw it."
We know the royal family is probably not thrilled that Harry keeps talking about how much he says they failed him and his family. But now, it looks like a friend from Meghan's past on-and-off-again best friend Jessica Mulroney may have posted some thoughts of her own.
Jessica Mulroney may have some thoughts on Harry's regrets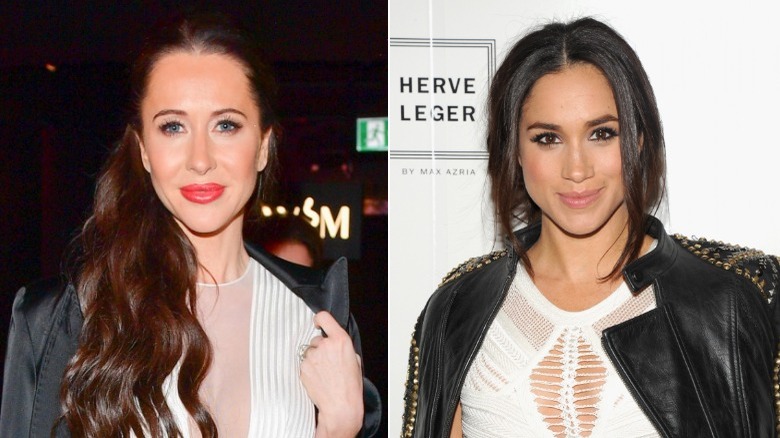 George Pimentel, Bryan Bedder/Getty Images
Following Harry's second Oprah Winfrey interview, stylist and friend of Meghan Markle, Jessica Mulroney, posted a message to her Instagram story that some have interpreted as a cryptic reference to the prince.
"Speak out for what you believe in when you are ready," the post read (via Page Six). "No matter how loud the other voices are, yours is the only one that should matter."
This could possibly be a reference to what Harry said was his biggest regret — waiting too long to speak out. "My biggest regret is not making more of a stance earlier on in my relationship with my wife and calling out the racism when I did," he said in his interview with Oprah (via People). "History was repeating itself. My mother was chased to her death while she was in a relationship with someone that wasn't white and now look what's happened. You want to talk about history repeating itself, they're not going to stop until [Meghan] dies."
Though she is the godmother to Harry and Meghan's first child, Archie, and has been known as the duchess's best friend, the two have been rumored to have been on the rocks following Mulroney's "tone deaf" Instagram blowup about white privilege with a Black influencer, Sasha Exeter.
Mulroney hasn't said whether or not she was referring to Harry's admission or to something else, so royal sleuths will have to read between the lines on their own.