The Real Reason NFL QB Russell Wilson Decided To Give Up On Baseball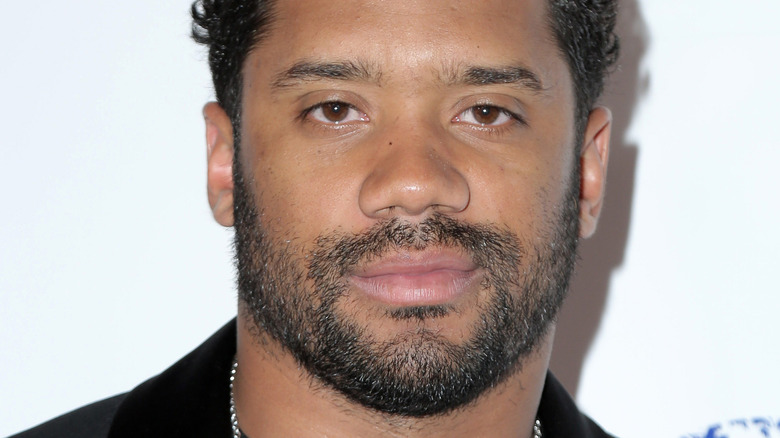 Shutterstock
Russell Wilson made a splash in the NFL when he was drafted by the Seattle Seahawks in 2012. In 2013, he led the team to a Super Bowl win and that was only in his second season, according to Sportscasting. Wilson has been to at least three Pro Bowls, and in 2017, led the NFL in touchdown passes with 34, per the outlet. It's obvious that Wilson spends a lot of time (and money) with trainers perfecting his throws, but he credits something else as one of the secrets to his success. 
Wilson's mental conditioning coach Trevor Moawad sat down with Insider in 2020 (via Sports Illustrated) and shed insight on his approach with his client. "Our main goal with Russell [Wilson] is really controlling external language," he said. "We are constantly monitoring that language, and instead of focusing on being positive, which is connected many times to an outcome – 'I will win [or] I won't, I will throw touchdowns [or] I won't' – or [being] negative, ... we really focus on neutral language, which focuses on the next behavior, 'the next thing I can do that will allow me to be successful.'" Clearly, the star puts a lot of emphasis on his mindset!
Wilson might be a talented, and holistically minded, football player, but there was a time when he ruled a different domain: the baseball diamond. Wait, what? Keep reading for more details.
Russell Wilson had to make a choice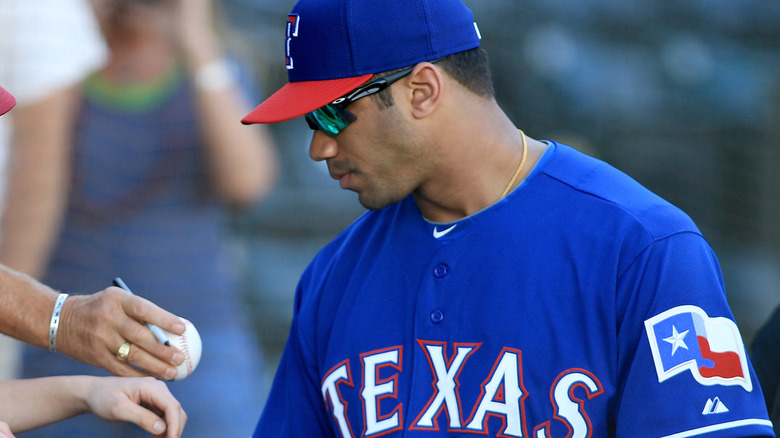 Gregg Forwerck/Getty Images
Can you imagine if Russell Wilson played baseball instead of football? It almost happened. In 2007, he was drafted by the Baltimore Orioles after he graduated high school, according to Beliefnet. In 2010, the Colorado Rockies grabbed him in the fourth round of drafts, and he played some minor league ball as well. The Texas Rangers signed him in 2013, but after an impressive first season in the NFL, Wilson left baseball for good. Or did he?
Wilson's rights were traded to the New York Yankees in 2018, and he attended spring training with them in 2018 and 2019, according to Sportscasting. As he told MLB.com in April 2018, "This is one of the greatest things I've ever had the opportunity to do. This is one of my biggest dreams. I always told my dad that I'd play for the New York Yankees one day, and to be here and to be playing for the greatest organization in baseball is a blessing." He continued, "It's not an easy sport by any means, but it's something that I've done since I was four years old. This is what I love to do. ... I may not have the time to practice, but I believe that I definitely have the skill set." 
Though he stuck to the pigskin and apparently didn't have time to perfect baseball, Wilson is the "get yourself a man who can do both" meme, personified!