Here's How Much Julie Chen Is Really Worth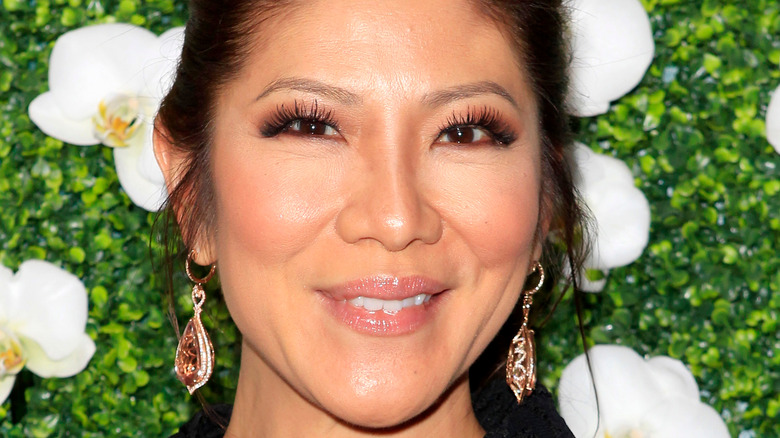 Shutterstock
For those that have been watching reality TV for a while, it's obvious that Julie Chen is basically a staple for the genre. While Chen was previously a news anchor for "The Early Show" and "CBS Morning News," according to CBS, it's her tenure on shows like "Big Brother" and "The Talk" that have made her a popular household name.
In fact, fans were shocked when Chen made the decision to leave "The Talk" a week after sexual assault allegations were made against her husband and CBS chief executive, Leslie Moonves, reported the Washington Post. While Moonves denied the allegations, Chen saw it fit to step down from her almost decade-long role. "I have been at 'The Talk' since the day it started nine years ago. And the cast, crew and staff have become family to me over the years," Chen told "The Talk's" audience. "But right now, I need to spend more time at home with my husband and our young son. So I've decided to leave 'The Talk.'" Knowing Chen's history as a media personality and the fact that she sacrificed one of her most well-known jobs for her family, what is her net worth?
Julie Chen wasn't always paid her worth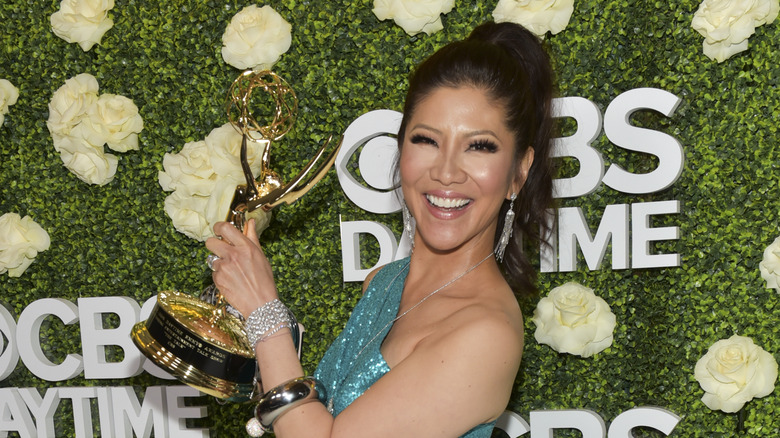 Rodin Eckenroth/Getty Images
Julie Chen has been a media personality for decades, most notably on different CBS shows including "Big Brother" and "The Talk." She's served as the host of "Big Brother" since its debut in 2000, and she was on "The Talk" for almost 10 years. So after all that, Chen is bound to have millions in her bank account, right?
It turns out that Chen has a net worth that's estimated to be $16 million, according to Celebrity Net Worth. And this amount makes sense given that Chen earned around $2.64 million a year from both of her hosting gigs combined, according to Distractify. But even with all this money going around, it's relatively new for Chen to be a wealthy woman. When she was just a fledgling news anchor, Chen experienced anti-Asian discrimination, which was reflected in her job opportunities and pay rate. Chen remembers being offered substantially less pay than her non-Asian colleagues for the same amount of work telling BuzzFeed, "Normally they paid $125,000 for entry-level general assignment reporters in New York City, but they said, 'You're lucky we're giving you this shot.'" Even with the scandal involving her husband, it seems Chen has more than paid her dues and deserves every cent of that $16 million net worth after all.