The Real Reason Julie Chen Left The Talk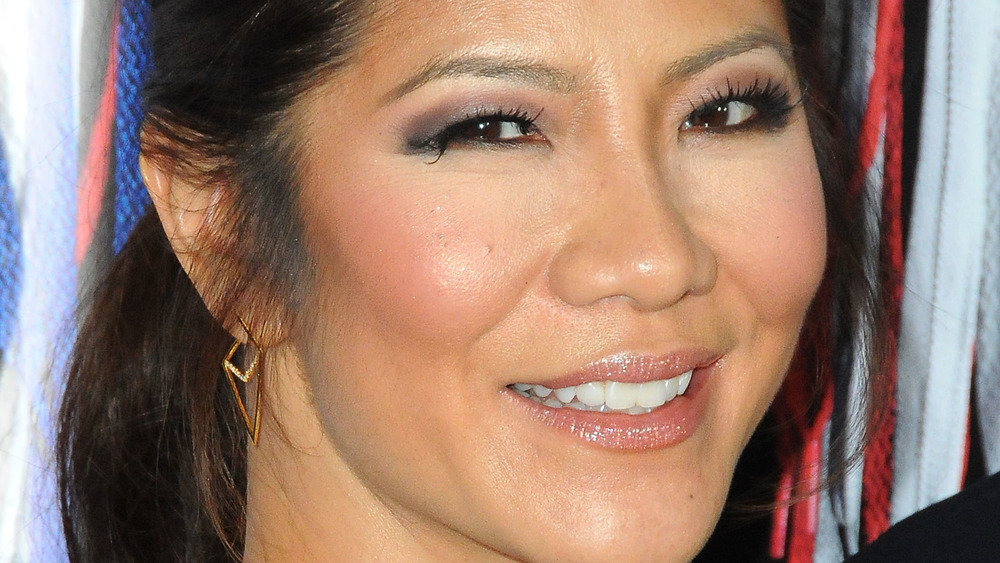 Barry King/Getty Images
The Talk has seen a revolving door of co-hosts ever since it first began airing on CBS in 2010. The series began with Big Brother host Julie Chen, Holly Robinson Peete, Leah Remini, Sara Gilbert, and Sharon Osbourne on the panel, and, as of March 2021, the latter is the only original star still on the show. Osbourne has quite the history with the talk show, and thrust it back into the spotlight on March 10, 2021, when she and Sheryl Underwood — who joined the panel in 2011 — had a very heated exchange about racism after Osbourne publicly supported her friend Piers Morgan amid controversial comments he made about Meghan Markle.
But that certainly wasn't The Talk's first controversy. Remini and Robinson Peete's departures from the series after only one season was a highly contentious story back in 2011, with Robinson Peete later suggesting in a March 2021 tweet that Osbourne played a part in getting her fired, something Osbourne has denied (via Daily Mail). 
As for Chen, she left The Talk in September 2018 under another cloud of controversy as her seemingly sudden departure came amid serious allegations made against her husband. Keep reading for the details.
What Julie Chen said about leaving The Talk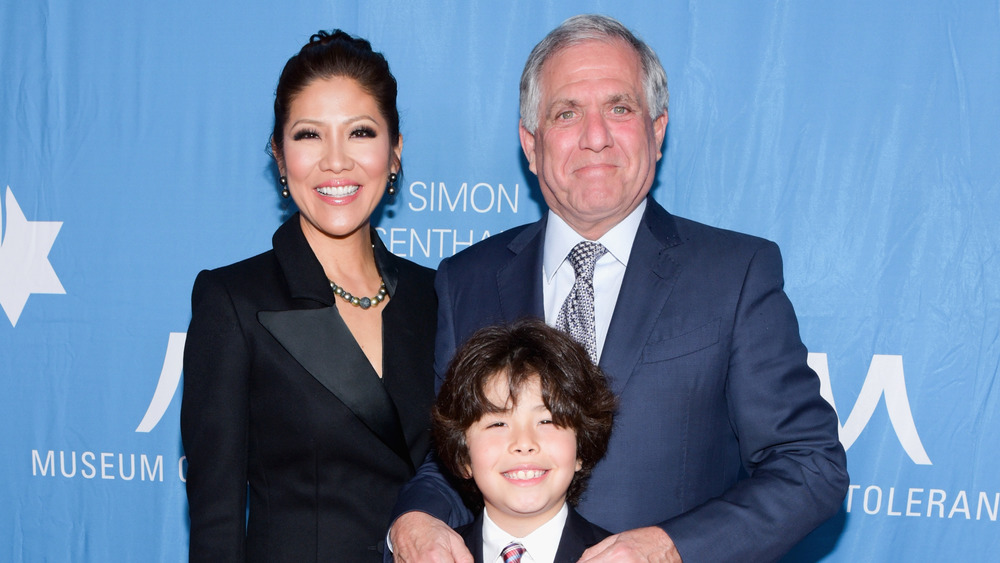 Tara Ziemba/Getty Images
Julie Chen confirmed her departure during the September 18, 2018 episode of The Talk, a week after she last appeared on the series (via Variety). In a video filmed on the Big Brother set, Chen said she would no longer be on the panel because she wanted to spend more time with her family. "I need to spend more time at home with my husband and our young son, so I've decided to leave The Talk," she said. Chen is married to former TV executive Les Moonves and they share a son, Charlie Moonves. Chen said the cast and crew had "become family to me over the years," and added, "I will always, always cherish the memories we shared. Most important, I want to thank you, the viewers, for allowing me into your home every day. It was a privilege that I will forever be grateful for."
CBS also issued a statement about Chen's departure, which praised her for her "incredible energy, grace and professionalism" while giving her props for helping the daytime talk show to become so successful. "All of us here have tremendous appreciation for the dedication and passion she brought to the show every day and for her generous role as an ambassador for CBS Daytime. We are grateful for her many other contributions, respect her decision and wish Julie all the best in everything she does," it added. But Chen's decision to leave the show had interesting timing...
What Julie Chen didn't say about her departure from The Talk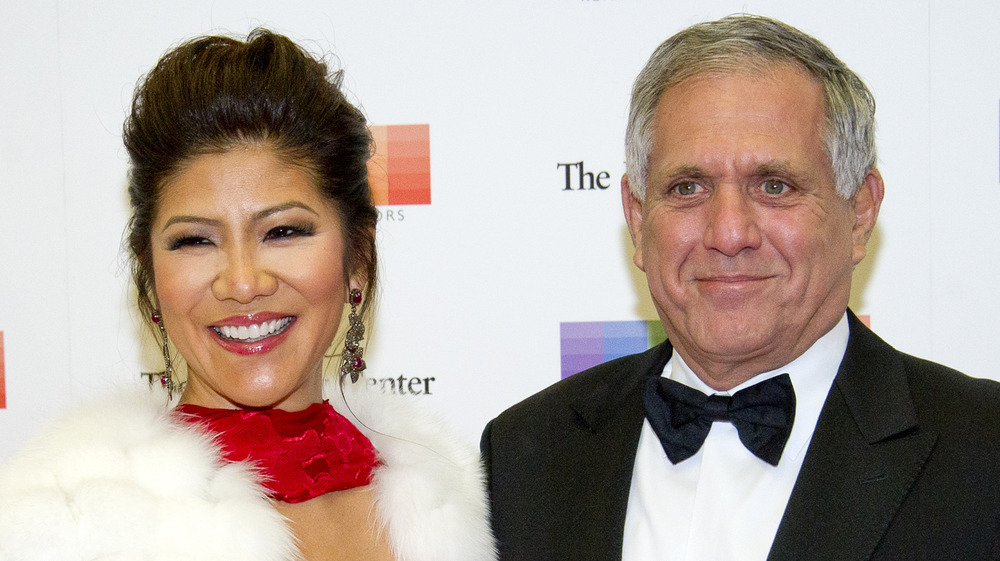 Pool/Getty Images
Though Julie Chen did not address it when discussing her decision to leave the talk show, her departure came at a very controversial time for her husband, Les Moonves. On September 9, 2018, it was confirmed that Moonves had stepped down as CEO of CBS — the network that airs The Talk — following multiple allegations of sexual misconduct (via BBC). The network announced his immediate departure and said that it would donate $20 million to organizations supporting the #MeToo movement.
Moonves denied the allegations to The New Yorker after the outlet published allegations from several women in July 2018. He said in a statement, "The appalling accusations in this article are untrue. What is true is that I had consensual relations with three of the women some 25 years ago before I came to CBS. And I have never used my position to hinder the advancement or careers of women. In my 40 years of work, I have never before heard of such disturbing accusations."
After Moonves left his position, Chen did not appear on The Talk for several days before her pre-taped video aired and confirmed that she was leaving. She never confirmed whether the allegations made against her husband had anything to do with her leaving the show. Notably, as of March 2021, she remains the host of Big Brother, which also airs on CBS.
If you or someone you know has been the victim of sexual assault, you can call the National Sexual Assault Hotline at 1-800-656-HOPE (4673) or visit RAINN.org for additional resource.