RHOD: What Does Brandi Redmond's Husband Do For A Living?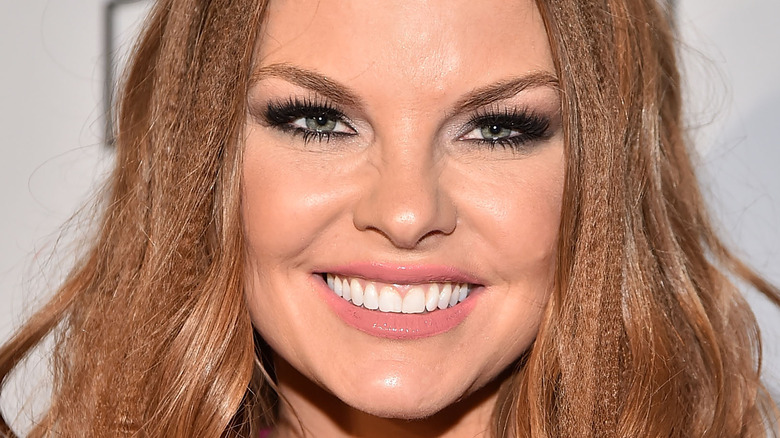 Theo Wargo/Getty Images
When you sell your soul to Bravo to join one of the network's many "Real Housewives" franchises, you get fame, money, Instagram followers, and the overwhelming pressures of the unflinching and unforgiving public eye. The deal you make in exchange for all the pros of reality stardom is that your private life stops being private. Everything is on display — both the good and the bad.
"Real Housewives of Dallas" star Brandi Redmond learned this the hard way when her husband, Bryan Redmond, was caught kissing another woman in Las Vegas — and the future of her marriage became a topic of public conversation. "I will tell you that, you know, this was the craziest year and my darkest hour," she told Andy Cohen in May. "That man was there for me and is there for me, so I feel like I would be really a piece of s*** if I didn't be there for him, because he's hurting too right now."
So, Brandi is standing by her man — and that's good news for him because, as a "Real Housewife," Brandi brings home some serious money (she's worth $4 million). But who is Bryan, what does he do, and does he earn a pretty penny, too? Let's find out.
Brandi Redmond's husband is a successful businessman
It turns out that when Bryan Redmond isn't getting caught kissing strange women in Las Vegas or filming his wife's reality show, he actually works pretty hard. According to his LinkedIn profile, Bryan is a founder of Suntex Marinas, "one of the largest and most respected marina operators in the country." That's a pretty big deal.
The Suntex website reveals that as the founder and president, Bryan deals in some pretty big numbers on behalf of the company. In nearly two decades at the company, Bryan has managed around $1 billion worth of transactions for Suntex, which would account for his family's lavish lifestyle. Before assuming the role of founding principal, Bryan was the Director of Acquisitions for Sun Resorts International, which meant he managed more than 400 people and acquired dozens of properties throughout North America.
Bryan is also a licensed real estate broker in the state of Texas — but given his success at property development for Suntex, it's not exactly like he needs the extra stream of income.