What Steve-O Has To Say About Bam Margera's New Accusations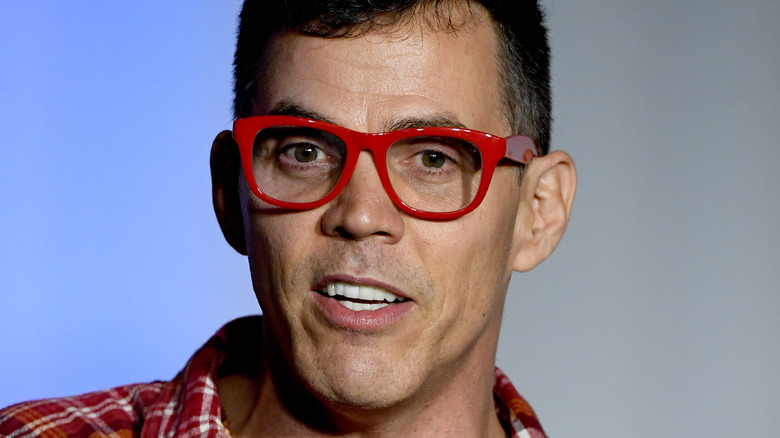 Michael S. Schwartz/Getty Images
Reality star Bam Margera isn't holding back when it comes to discussing how he feels he was treated by his "Jackass" family. The former "Viva La Bam" star took to Instagram to give fans an update on what he's been up to and to apparently rip into his former costars. Bam started the video by telling fans that he is in Florida where he is receiving help from a woman who he says helped other celebrities battle addiction, specifically mentioning AC/DC's Brian Johnson and Aerosmith's Steven Tyler.
While the video starts on a somewhat positive note, it takes a turn when Bam begins talking about his "Jackass" family, specifically how they "betrayed, abandoned, and rejected" him. He then calls out "Jackass" star Johnny Knoxville, as well as the films' director Jeff Tremaine. Bam continues to say in the video, "I feel like my family has f***ing done everything horrible to me and made me jump on hoops and walk through eggshells — which is impossible — and strung me along like a f***ing puppet to get the $5 million I usually get when I make a movie with them because Jeff Tremaine and CKY has started it."
For those who don't know what Bam is referring to, the former professional skateboarder was fired from "Jackass 4" after he broke his contract, which, according to Complex, required him to be drug tested, take a breathalyzer test and medication, see a psychiatrist, and remain sober. Bam, however, said what they wanted him to do was "the definition of f***ing torture."
Steve-O says it's Bam Margera's own fault he's not in "Jackass 4"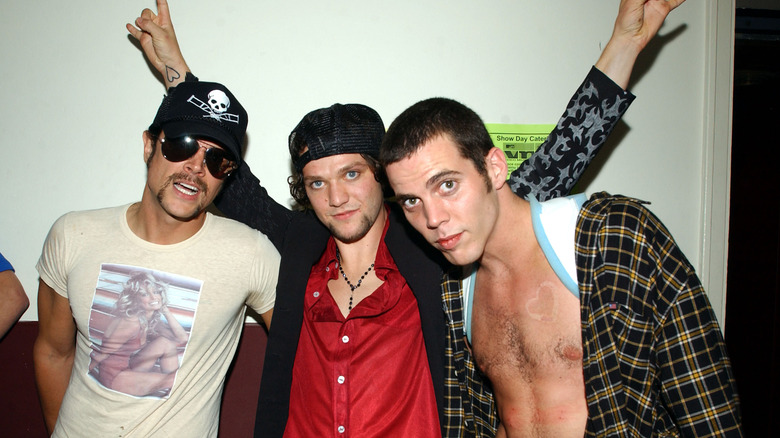 Frank Micelotta Archive/Getty Images
"Jackass" star Steve-O apparently wasn't going to just sit around and let former co-star Bam Margera trash "Jackass" creators Johnny Knoxville and Jeff Tremaine, the two people whom he says "organized the intervention which saved my life." He commented that on Bam's Instagram video rant and revealed his version of what really happened. Steve-O wrote, "Everyone bent over backwards to get you in the movie, and all you had to do was not get loaded. You've continued to get loaded, it's that simple." He continued to explain it's out of love, adding, "We all love you every bit as much as we all say we do, but nobody who really loves you can enable you or encourage you to stay sick."
However, Bam doesn't appear to see it that way. According to TMZ, he believes he was forced into rehab and into taking 18 different medications to treat depression, which he says led to suicidal thoughts. He talked about that and asked his fans to boycott seeing "Jackass 4" in another video rant he posted back in February.
While fans are bummed that Bam won't be in the newest "Jackass" movie, it appears that they, along with Steve-O, just want Bam to get the help he needs. Most of the comments on the post are fans urging him to stop blaming others and to get well. Bam ends his video by saying he's "safe" and "getting phenomenal help."
If you or anyone you know is struggling with addiction issues, help is available. Visit the Substance Abuse and Mental Health Services Administration website or contact SAMHSA's National Helpline at 1-800-662-HELP (4357).