Who Is Scott Dixon's Wife, Emma Davies?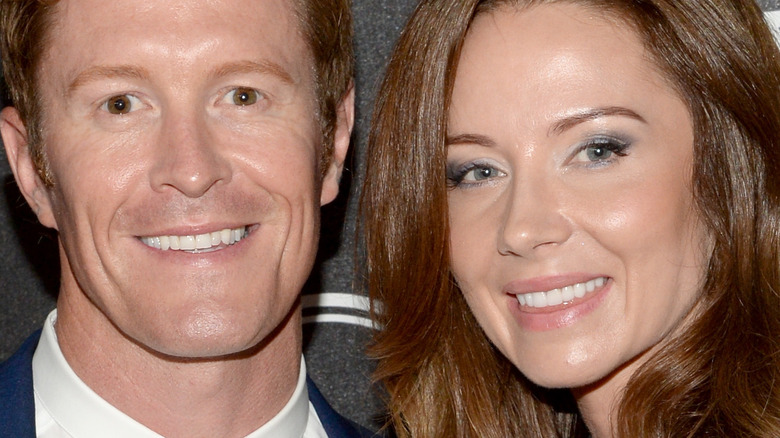 Michael Kovac/Getty Images
There are plenty of intriguing figures in the world of racing, like Danica Patrick, Chase Elliott, and Ryan Newman, not to mention Scott Dixon. Of course, there's also Dixon's wife, Emma Davies. The pair, who have become a famous couple in the racing scene, first "met through a mutual friend," according to Davies. As she told NTT Indycar Series in 2016, "We just really connected." Although they faced a few challenges when they initially got together, like the fact that he lived in the U.S. while she was in London, "[j]ust a few short months" after meeting, she "packed her things and moved to America to be with Scott," the outlet wrote. "And by December 2006, they were engaged. In February 2008, [they] tied the knot."
Dixon and Davies are now the parents of three children; two daughters, Poppy and Tilly, as well as a son, Kit, who was born in December 2019, according to People. During their first portrait together as a family of five, Davies took a moment to appreciate her life, telling the outlet, "I looked at Scott and I was like, 'Gosh I feel so incredibly blessed.'" She added that it was "a moment in time" that showed her "how lucky [they] are to have such a healthy family."
While Davies clearly adores her family, there's much more to her than just her marriage. In fact, it turns out that Dixon might not be where he is today without Davies. Here's why!
Emma Davies is a key part of Scott Dixon's career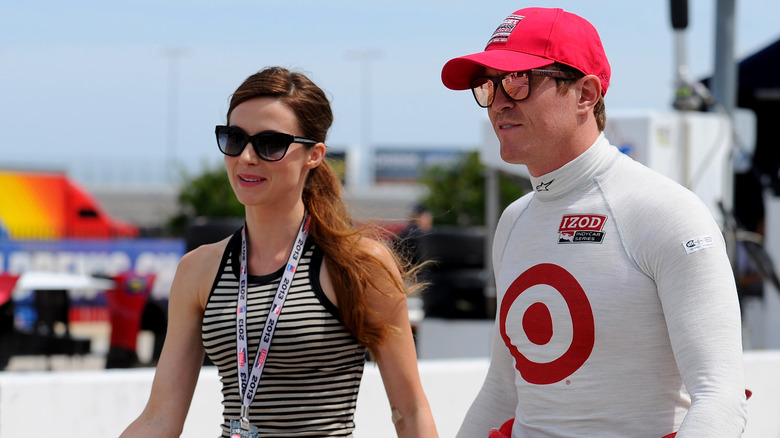 Will Schneekloth/Getty Images
The wives of race car drivers play various roles in their spouses' lives, which is certainly true when it comes to Emma Davies and Scott Dixon. According to NBC Sports, Davies is "[t]he real team engineer (plus coach, training partner, and wife) for IndyCar champ Scott Dixon."
NBC News pointed out that Davies "has played an integral part of support and being a sounding board for Scott for four of his five IndyCar championships (2008, 2013, 2015 and 2018)." She told the outlet, "Scott and I had dinner recently and he said with this fifth championship, it does feel like we did it together." She added that beyond being spouses, "I feel like we also live as training partners. My dreams were the same as his. From the moment I fell in love with him, my dream was he was to make history in this sport."
One of the reasons Davies is so passionate about competing is because she has "been around top athletes [her] whole life." Along with "dat[ing] Olympic medalists," she was a championship runner "whose success stretched from her native United Kingdom to around the world," as NBC News penned. When her father and coach died, she left running behind to support Dixon's career. She noted, "Scott and I are both sports-mad. We're very competitive and very driven, so I feel like we really compliment each other."