Who Is Mayim Bialik's Ex-Husband?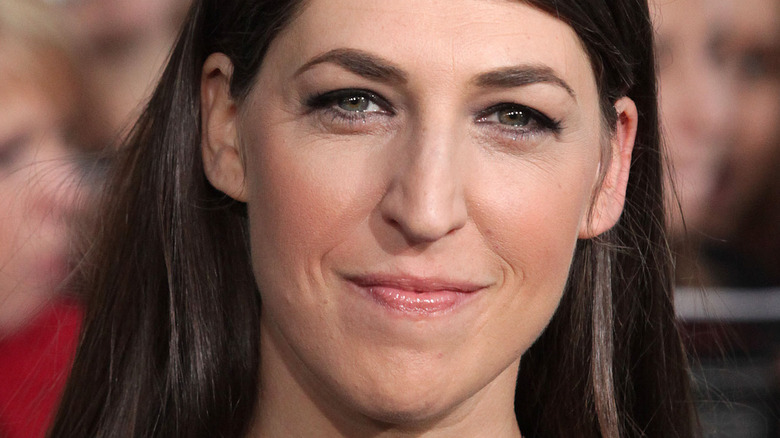 Shutterstock
When the world first met Mayim Bialik, she was the fresh-faced teen star of the hit '90s sitcom "Blossom." Bialik's titular character Blossom went through all the checkpoints of growing into womanhood, like getting her period and losing her virginity, while living in a household full of men, not unlike "Full House."
"Blossom" ended in 1995, and Bialik performed in several small roles until 2010, when she began playing Sheldon's love interest Amy on the massive hit sitcom "The Big Bang Theory," per her IMDb. Now that "The Big Bang Theory" has ended and '90s sitcom reboots are the hottest trend, Bialik revealed to Entertainment Weekly that she and "Blossom" creator Don Reo have been actively trying to reboot the show that made her famous. "We do have a well-formed idea," she said, "and we would love someone to let us do it."
While she was between big projects in the late '90s and 2000s, Bialik married Michael Stone in 2003 and had two kids with him before they divorced in 2012. Unlike most celebrity couples, though, Bialik has been extremely candid about her relationship, writing about it on her blog Grok Nation as well as the Jewish-themed blog Kveller.
So who exactly is Michael Stone? Let's find out.
Michael Stone lives his life off the grid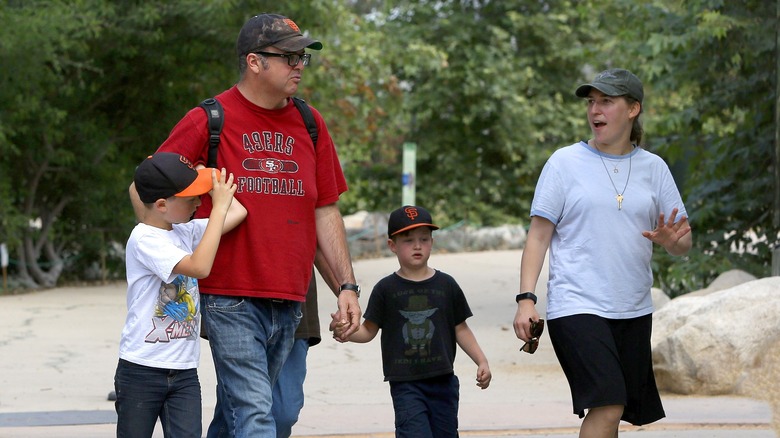 BACKGRID
Unlike his ex-wife Mayim Bialik, Michael Stone has kept his life rather low profile. However, the couple spoke to The New York Times in 2012 and briefly explained how their relationship came to be. The actor revealed that she and Stone met in a calculus class at UCLA. "I was wearing an Elvis Costello shirt," Stone recalled, as Bialik is a big fan of the singer. Stone converted from Mormonism to Judaism before marrying Bialik in 2003.
Beyond that, there is not much publicly available information about Stone. While it is unclear what he does for a living, it is clear that he and Bialik remain on good terms and continue to co-parent their two sons. In 2018, Stone and his new girlfriend hosted Bialik and their children on Thanksgiving, as Bialik detailed on her blog, Grok Nation.
"I would be lying if I didn't say I was nervous," she wrote. "I am single again and it was painful to be 'alone.' I was meeting the girlfriend's ex for the first time at a sit-down dinner ... what if it was uncomfortable?" Bialik revealed that she put herself in this unenviable position to strengthen her family and model for her kids "what our family looks like in all of its non-traditionalness."