Scott Dixon's Net Worth: How Much Is The IndyCar Racer Worth?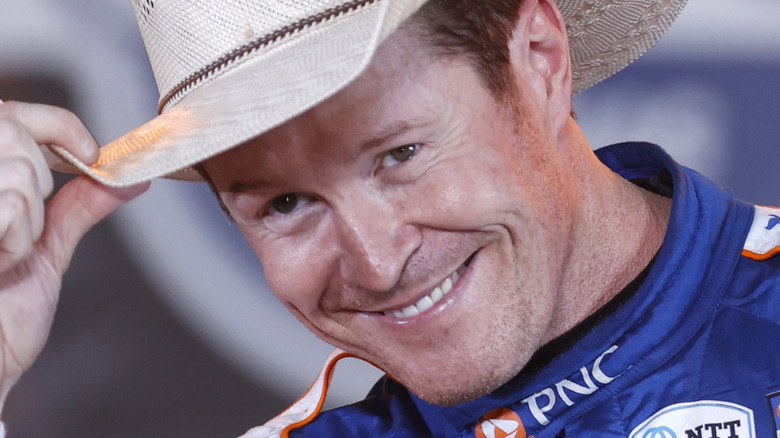 Chris Graythen/Getty Images
It can be hard to keep up with the world of IndyCar racing, as things move fast (get it?). Jokes aside, it seems like there is always a new front-runner in the sport, but as with any professional sports league, there are a few steadfast leaders. That brings us to Scott Dixon. 
The New Zealand native has been a figurehead in professional racing for nearly 20 years. He won his first Indianapolis 500 in 2008 and came in second in 2007, 2012, and in 2020. In total, Dixon has won 61 races, including six wins in the Indy Series Points Championship and 51 Indy car races, making him second in career wins and third in career championships, per IndyStar. Impressive, right?
That said, the father-of-three is still at the top of his game. He is set for another career-defining year, earning his fourth IndyPole position in May, catapulting him onto the Indy 500, per IndyStar. With such a long career and impressive resume, it's safe to assume that Dixon lives a pretty comfortable life. After all, professional sports can be an incredibly profitable career, especially considering what some athletes in racing earn. So how much is Dixon worth? Drive on down to slide two to find out. 
Scott Dixon has an impressive net worth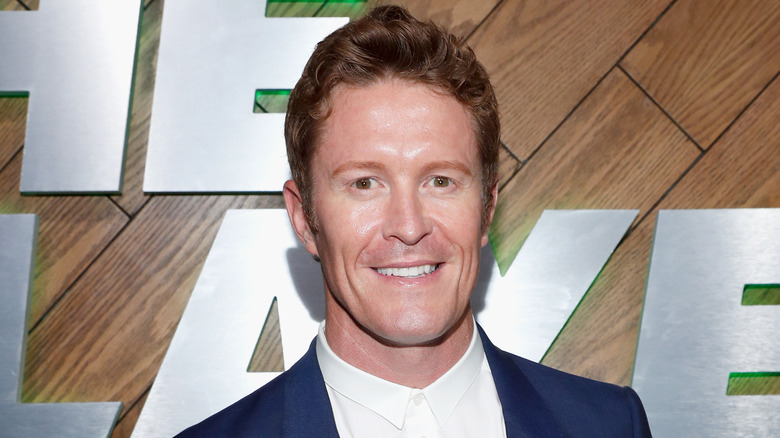 Rich Polk/Getty Images
If you're a talented driver, you should probably consider getting into IndyCar racing, because it can be a very lucrative sport. Case in point? The average Indy 500 champ takes home around $2.5 million, per Sporting News.
Scott Dixon might not be the top earner in his sport — that honor goes to AJ Foyte (currently retired) — but he does rank third in terms of overall earners, per Hot cars. While drivers don't sign the kind of years-long, multi-million dollar contracts that NBA stars or MLB players do, they do quite alright for themselves. According to Hot Cars, Dixon's  "yearly salary is estimated to be $12 million dollars and his total estimated net worth is $32 million dollars." According to Wealthy Genius, that's thanks to both winnings and sponsorship contracts.
What exactly does Dixon spend all that money on? Property, of course. Dixon's first big purchase was a six-bedroom mansion in Indiana, which he sold in 2004 for $1.2 million to invest in his dream home, per The Net Worth Portal. Dixon and his wife put some of that money to use by building a 7000 square foot mansion, complete with ultra-modern security technology that monitors everything from their children's playroom to the garbage cans out back. If we had $32 million, we'd want to protect our assets too!