How Much Is Guy Fieri Worth?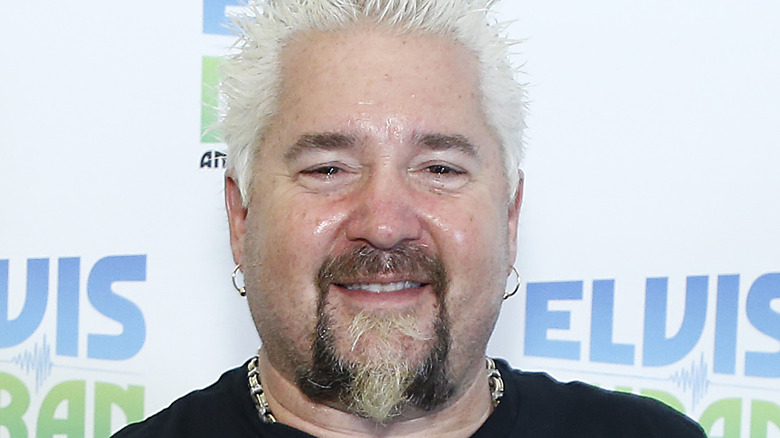 John Lamparski/Getty Images
Guy Fieri, a.k.a The Mayor of Flavortown, is one of the most popular hosts on the Food Network. He's been with the network since 2006 when he won "Next Food Network Star." (His original audition tape is a blast from the past.) His win on "Next Food Network Star" led to his first show for the Food Network, "Guy's Big Bites." The show premiered in 2006 with six episodes in the first season. Fieri made $6,000 total for the first season series, per Celebrity Net Worth. He's come a long way since then.
Fieri got his start in the food business when he was 10. He had a roadside "Awesome Pretzel" cart, per Eater, but his interest in food really took off when he was a high school exchange student in France. He went on to UNLV for its hospitality management program. He got his first restaurant job at Parker's Lighthouse in Long Beach, California, and went on to manage six Louise's Trattoria restaurants before launching his first restaurant of his own called Johnny Garlic's in Northern California in 1996, per Vice. (He's since opened multiple others.)
Keep reading to find out how much Guy Fieri is worth — and the recent development in his career that gives him millions of more reasons to celebrate being the Mayor of Flavortown.
Guy Fieri's new contract makes him the highest-paid chef on TV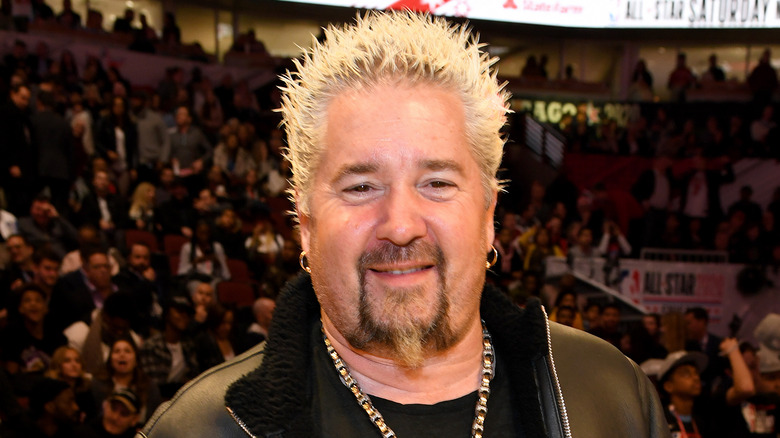 Kevin Mazur/Getty Images
Remember, Guy Fieri's first show on the Food Network earned him just $6,000. But now, Fieri is Food Network's biggest star with "Diners Drive-Ins and Dives" running up to eight times a day on the cable network, per Celebrity Net Worth, and bringing in $230 million in ad revenue for the network in 2020 alone. Fieri also presides over "Guy's Big Bite," "Rachael vs. Guy Celebrity Cook-Off," "Guy's Grocery Games," and "Food Network Star."
In April, Fieri signed a new three-year deal with the Food Network that's worth $80 million, per Forbes. That's a $50 million raise from his last contract. His new contract works out to $27 million per year — or $3,000 per hour, 24 hours a day, 365 days a year. Fieri's new deal makes him the highest-paid TV chef in the world and one of the highest-paid people on TV. As for how he spends that money, he lives with his wife and sons in a Santa Rosa, California mansion, complete with a 1,000 square-foot kitchen, per Closer Weekly.
During the pandemic, Fieri teamed up with the Restaurant Relief Fund to help restaurant workers while restaurants remained shuttered due to COVID lockdowns. He's raised $25 million to date, which has provided grants to 43,000 restaurant employees, per Food and Wine.
Guy Fieri has an impressive net worth of $40 million — which is just going to go up as he gets further into his new contract.