Inside Anna Faris' Relationship With Ex-Husband Ben Indra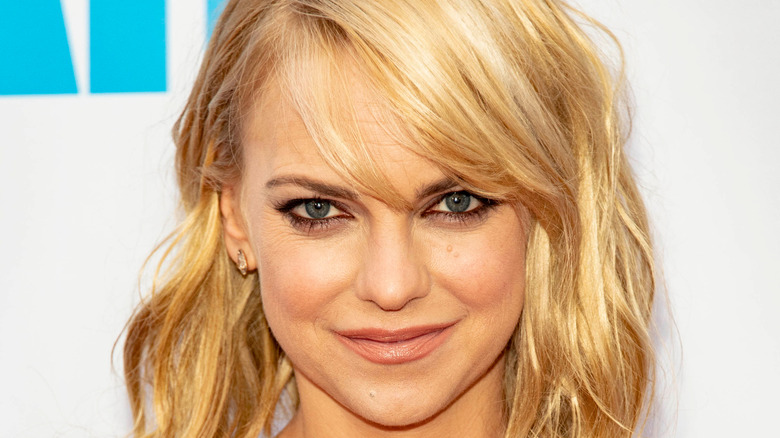 Shutterstock
Anna Faris and ex-husband Chris Pratt were once one of Hollywood's most beloved couples. Throughout their marriage, they shared quirky interests, such as a love of dead bugs and braiding hair — which is why fans were so surprised when the couple announced their split on social media in 2017. "Anna and I are sad to announce we are legally separating. We tried hard for a long time, and we're really disappointed," Pratt wrote on his Facebook page at the time. "Our son has two parents who love him very much and for his sake, we want to keep the situation as private as possible."
As of this writing, the pair have prioritized co-parenting their son, Jack. Pratt went on to wed Katherine Schwarzenegger in 2019, while Faris got engaged to cinematographer Michael Barrett, whom she met on the set of her 2018 film, "Overboard." Happily, Barrett has a great relationship with her son. "Him [Jack] and my fiance have the most amazing relationship, they're really close," Faris gushed to Entertainment Tonight in May 2021. Things seem to have worked out just fine in the end, but she had to undergo her fair share of heartbreak before riding off into the sunset with her true love. And no — we're not just talking about Pratt! Fans may not know that Faris was previously married to actor Ben Indra from 2004 to 2007, according to Cheat Sheet. So, what was her relationship like with Indra?
Anna Faris broke up with Ben Indra over the phone — for Chris Pratt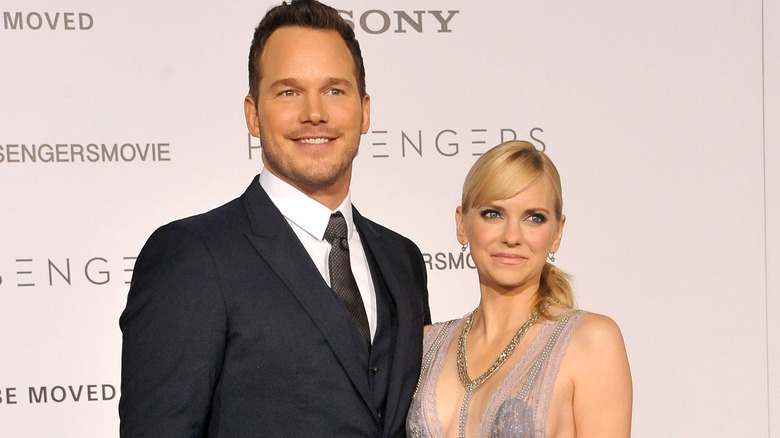 Shutterstock
In her 2017 autobiography, Unqualified, Anna Faris covers the topic of her first marriage, including how she and Ben Indra first met. After hitting it off on the set of the 1999 film "Lovers Lane," Indra reportedly proposed ... twice. The first time, the duo were headed to lunch when Indra whisked her off to an antique jewelry store for a surprise proposal. "I think my exact words were, 'No, no, no, no, no. This is not how this is happening.' ... We were on our way to eat burritos," Faris recounted in Unqualified. 
Despite the romantic proposals, Indra and Faris' marriage was ill-fated from the start. "I've often tried to understand my rationale for getting married the first time, because it does seem baffling to commit to a lifelong relationship when there are so many glaring problems," the actor muses in her book. When she met Chris Pratt in 2007 on the set of "Take Me Home Tonight," she quickly realized he was someone she could see herself with long-term (via Cheat Sheet). According to Unqualified, she called up her friend Dan Fogler for help, who advised her to pull the plug on her marriage. That was when Faris picked up the phone and broke up with Indra, who didn't believe her at first. "'You're just tired; you're really tired,'" Indra allegedly said (via Unqualified). "I just said: 'Nope, I'm leaving you.' And that was that," Faris concluded.
Anna Faris believes 'competitiveness' contributed to her breakup with Ben Indra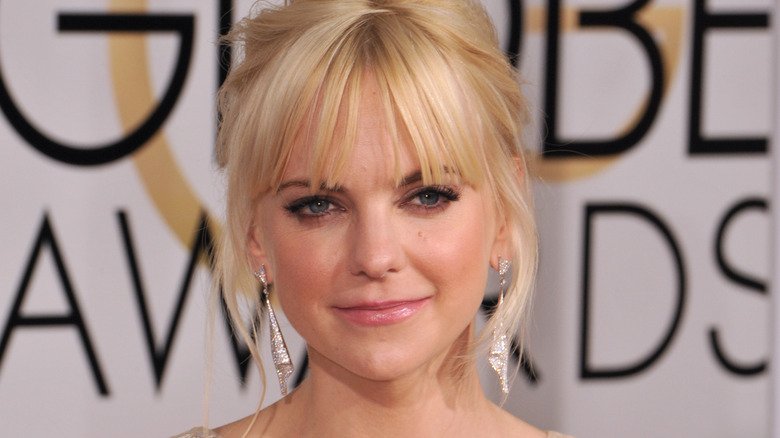 Shutterstock
Now that Anna Faris is in a good place in her love life, she seems to be doing some soul searching as to what went wrong in previous relationships. Speaking to Gwyneth Paltrow for her "Unqualified" podcast in March 2021, Faris revealed that her competitive nature caused some friction with her exes. "My two other marriages were with actors and I don't think we did a great job of eliminating competitiveness," she explained. "Or at least I didn't, being a proud person, and not wanting to reveal vulnerability." She added, "Any hint of competitiveness and comparison, I didn't handle that very well, I don't think. And I hope I've grown from that."
Chris Pratt's star was on the rise amid his marriage to Faris, but when it came to her relationship with Indra, she was the more successful one. While Indra's career faltered, Faris starred in romantic comedies like "House Bunny" and emotional dramas such as "Brokeback Mountain," according to Marie Claire. "That kind of destroyed my marriage," she explained to the outlet, adding that the divide between them "became too great." Perhaps it's a good thing that her fiance Michael Barrett is in the film biz, but isn't technically an actor. Either way, fans are wishing the pair well.