Emmy Rossum And Husband Welcome Their First Child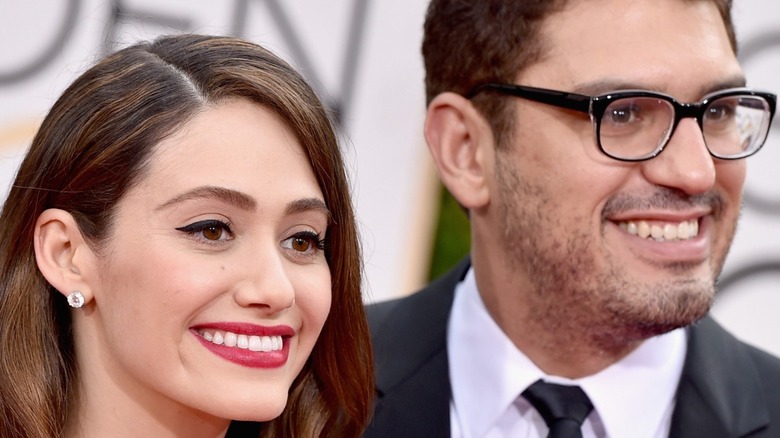 John Shearer/Getty Images
Emmy Rossum and Sam Esmail welcomed their first child to the world on May 24. The "Shameless" star and her husband took to Instagram to announce the happy news a day later. The beloved actor shared photos on Instagram and wrote, "Monday morning, at 8:13 AM, we welcomed our daughter into the world."
The photos shared with Rossum's 3.4 million Instagram followers showed a footprint from her new baby girl, Rossum's baby bump, and a picture with Esmail. The star immediately posted another very pregnant photo to Instagram with the caption, "Two weeks before our daughter was born."
Rossum and her "Mr. Robot "creator husband could work for the CIA; they are that good at keeping a secret! According to Just Jared, there were "rumors" that Rossum was pregnant, but the couple kept their news private. Just Jared reported, "There were only ever unconfirmed rumblings of a rumored pregnancy in recent weeks. We saw the couple out and about last year amid the pandemic in face masks and face shields."
The pandemic helped keep the baby news on the DL, but we have to give them snaps for keeping their baby girl under the radar. Keep reading to learn more about Rossum and Esmail's big news.
Emmy Rossum and Sam Esmail pulled off a surprise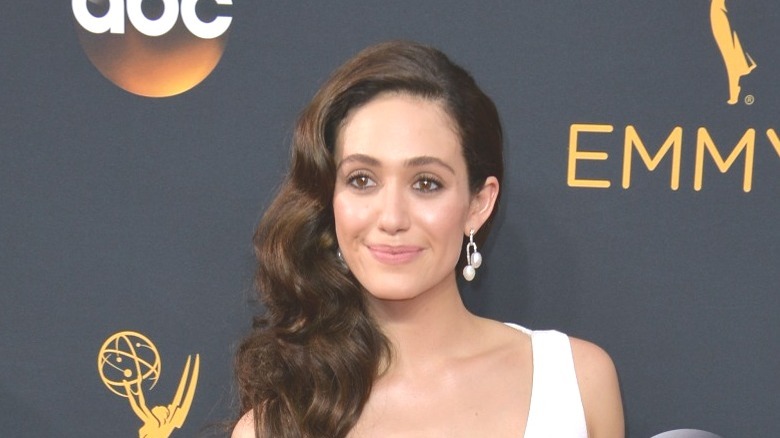 Shutterstock
If you need to share a big secret, don't tell your mom; tell Emmy Rossum and her husband, Sam Esmail. They have serious skills keeping big news under wraps. The celebrity couple pulled off the impossible, keeping news about their baby girl from the press and public for nine months!
The "Shameless" star and her husband, who's the creator of "Mr. Robot," are a private couple. According to Just Jared, Rossum and Esmail met in 2013 while working on his film "Comet." In May of 2017, they married, and now they are a family of three.
Rossum and Esmail's announcement shocked many fans. Naturally, Rossum began trending on social media; Twitter had many feelings about the baby news. One fan tweeted, "EMMY ROSSUM WAS PREGNANT?!?!?!?!" Another tweeted, "Emmy Rossum was pregnant and birthed an entire child and no one knew just stowed herself away from society...the Phantom would be so proud." A third Twitter user wrote, "Well I guess I see why Emmy Rossum didn't feel safe shooting a final season cameo for Shameless, she just had a baby!"
Congratulations to the happy couple on the birth of their baby girl!