Jay-Z's Cannabis Company Just Scored A Major Deal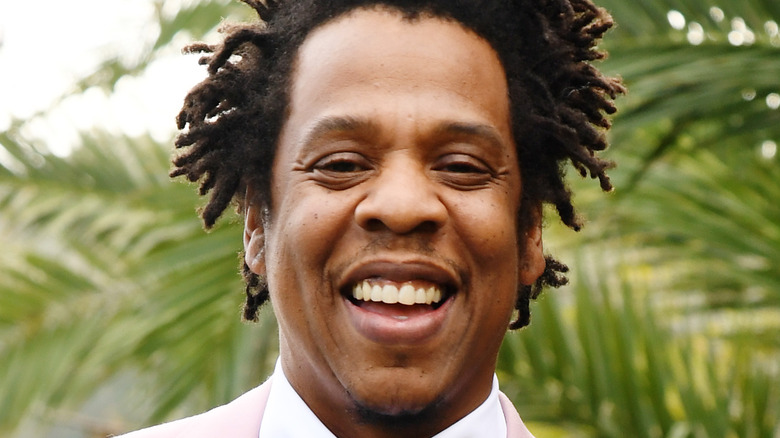 Kevin Mazur/Getty Images
Apart from his music repertoire, Jay-Z is known for his lucrative businesses, including champagne label Armand de Brignac, agency Roc Nation, and streaming platform TIDAL. In particular, Twitter co-founder Jack Dorsey just purchased a majority stake in TIDAL for $297 million in cash and stock bonds (via The Verge). If that wasn't enough, Jay-Z's newest endeavor has just closed in on another massive deal.
In 2020, Jay-Z announced his latest venture: a cannabis line called Monogram. Officially launched in December 2020, the California-based company currently offers various weed strains, ranging between 23% – 34.9% THC, as well as pre-rolled joints starting at $40, according to its website. "Cannabis has been around for thousands of years, yet it is still an industry whose legacy of skilled craftsmanship is often overlooked," Jay-Z said in a press release, per Vogue. "I created Monogram to give cannabis the respect it deserves by showcasing the tremendous hard work, time, and care that go into crafting a superior smoke. Monogram products are next-level when it comes to quality and consistency, and we're just getting started."
Apparently, things have been going great, as Jay-Z's new deal could turn him into the biggest cannabis producer in California.
Jay-Z's company is set to produce 900,000 pounds of cannabis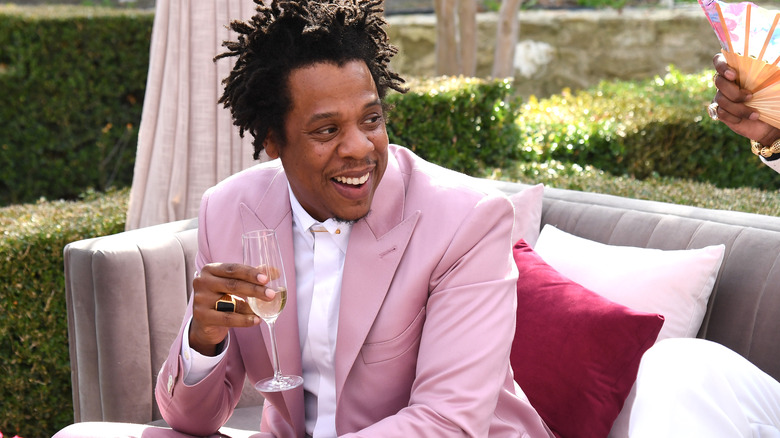 Kevin Mazur/Getty Images
As reported by HotNewHipHop, Jay-Z's The Parent Company (which owns Monogram) has now closed a $50 million deal to buy Mercer Park Brand Acquisition Corp. But that's not all. In fact, Mercer Park has also signed a $567 million to deal to merge with Glass House Farms. This will result in Jay-Z's company inking a 10-year deal with Glass House to produce over 900,000 pounds of top quality cannabis.
"These partnerships are a fantastic opportunity to secure long-term access to over 900,000 pounds of high-quality, low-cost, California-grown cannabis for use across our expanding portfolio of branded products," said Steve Allan, The Parent Company's chief executive officer. "Our focus over the last 100 days has been to continue to scale up our supply chain." Jay-Z's The Parent Company is also expected to sell its product in all Glass House stores.
"Our strategic investment accomplishes two important components, gaining access to Glass House's greenhouse-grown cannabis at attractive pricing and expanding the distribution of our products to their network of retail stores," Allan continued. Apart from this massive deal, Jay-Z's The Parent Company has recently bought four acres from cannabis farmers in California, who will receive $17 million in cash and shares in the company.