Who Is Tony Kanaan's Wife, Lauren Bohlander?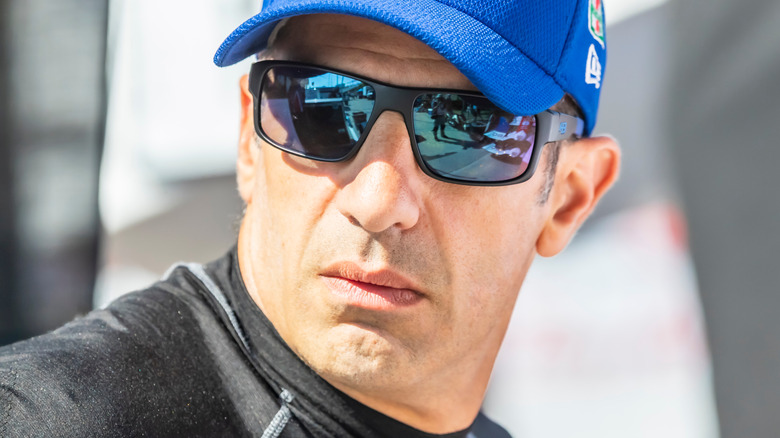 Shutterstock
As the 2021 Indy 500 approaches, all eyes are turned to the top races like Scott Dixon, Helio Castroneves, and, of course, Tony Kanaan. For those who are not avid racecar fans, Kanaan is one of the most successful athletes on the circuit today. The Brazil-born driver won the 2013 Indy 500 and the 2004 IndyCar series. As of 2020, he has 317 consecutive starts, and most impressively was voted most popular driver in 2013, per IndyCar.
Kanaan keeps busy off the track too. When he's not busy doing laps, he focuses on his physical health by competing in triathlons and his mental health by spending time with his wife and kids. Kanaan married his second wife, Lauren Bohlander, in 2013, and since then, the pair have welcomed three children, Deco, Max, and Nina (via NaiBuzz).
We all know that Kanaan, like most athletes, is a very busy man, so what about his wife? What do we know about Bohlander? How does she keep busy?
We break it down below.
Tony Kanaan's wife has an impressive résumé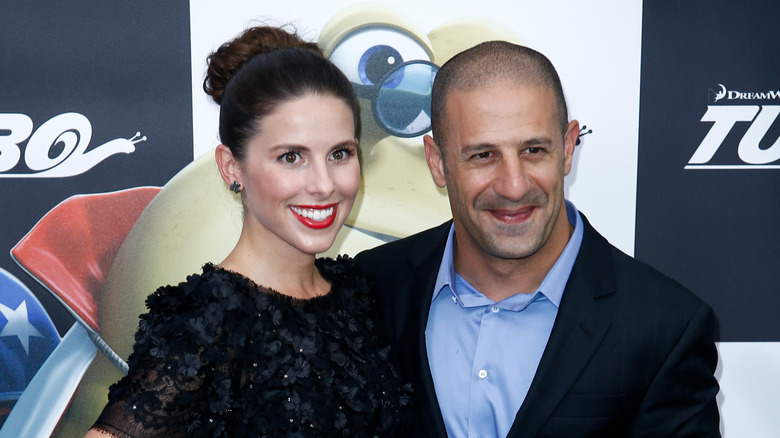 Shutterstock
These days, Lauren Bohlander might be most widely recognized as Tony Kanaan's wife, but that wasn't always the case. Before landing a famous hubby, Bohlander was famous in her own right. Bohlander made a name for herself as a broadcast journalist. After landing her first gig as an intern, she moved to Fox Sports and covered stories for other major networks like Big Ten, and NBC Sports (via NaiBuzz).
Bohlander really got her big break when she nabbed a role hosting "Garage Squad." The since-canceled show revolved around mechanics purchasing and updating damaged and broken cars, in the hopes of getting them in working order again. Bohlander joined "Garage Squad" the year after she and Kanaan tied the knot (via IMDb). Safe to assume he taught her a thing or two about cars.
Before you think that Bohlander is only interested in hosting and broadcasting, don't; because she's also tried her chops at acting, appearing in shows like "St Vincent's Hospital" and numerous commercials, per Affair Post.
Bohlander clearly has a lot going on and can definitely keep up with Kanaan on and off the track. Good thing, too, because we LOVE a power couple.