The Truth About Vanessa Redgrave's Children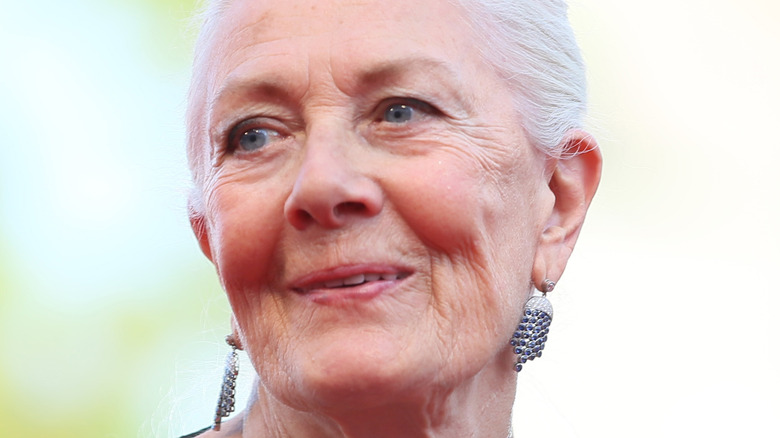 Shutterstock
While some Hollywood stars have a famous connection, British legend Vanessa Redgrave is part of one huge acting dynasty. Redgrave's parents Michael Redgrave and Rachel Kempson, were both actors — famous for both their roles and scandals, per The Guardian — as were her siblings, the Oscar-nominated Corin and Lynn. Therefore, it's no surprise that Vanessa herself also sought romance amongst the entertainment industry. She married the late British director Tony Richardson in 1962 and then, 44 years later, she wed Italian actor-director Franco Nero. Despite the gap between each marriage, the Oscar-winning actor had children with each husband — and, of course, they're all part of the family business, too.
While married to Richardson, Vanessa had two daughters, Natasha and Joely Richardson. Natasha, however, tragically died in 2009 during a freak ski accident in Quebec, leaving behind her husband, actor Liam Neeson, and their two sons. Even 10 years after her daughter's death, Vanessa told People, "Time does not heal; that would seem to me to say that suddenly it's okay, and it's not." 
"The Parent Trap" star's son Micheál Richardson told The Times in March 2021 that her death put him in a "head spin." Micheál was just 13 years old when his mom died during their family vacation. "When it's unexpected and it's just a complete freak accident, it really sort of messes with your mind, whether you believe in fate or not." 
Joely told the Daily Mail that, while she still misses her sister "every single day," she has found "joy" in her life — which includes staying away from social media.
Joely Richardson doesn't have social media due to concerns she'll get addicted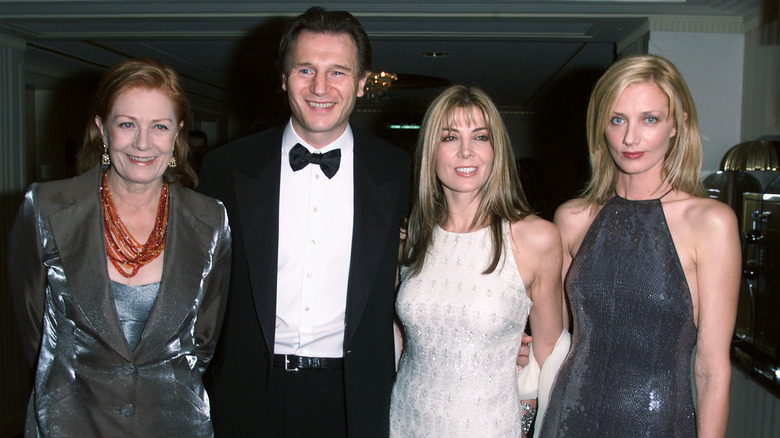 Nick Elgar/Getty Images
While Joely Richardson continues to struggle with grief, she's avoiding any kind of social media escapism. "I'm just as fallible as the next person. I'm frightened that I will start living like them, always wanting to grab the moment for their account," Richardson said. She explained to the Daily Mail in 2019 that, during a holiday to Greece, she was "appalled" to see "everyone on their phone the whole time." "It was as if the sea didn't exist to swim in, just to take a selfie against and be Instagrammed. I was the only person who went in it." 
The "Nip/Tuck" actor also revealed that she "felt slightly robbed" after a famous face (whom she did not name) took a selfie with her during a flight and then posted it to social media. "Another actress gave me a very effusive hello and said, 'Ooh, let's take a picture!' I couldn't work out what was going on but I knew something odd had just happened." 
While she's not accustomed to the world of social media, Richardson does use Google — even admitting to searching her late-father's birthday. "I googled him. And then I burst into tears, because there was something so mad about having to google your father." Aside from the death of her father back in 1991, and then her sister Natasha in 2009, the mother-of-one also had to deal with the possibility of losing two other family members due to heart attacks in 2015 — her mother (per The Guardian) and her Italian brother, per the Daily Mail.
Vanessa Redgrave didn't marry the father of her youngest child until their son was 36 years old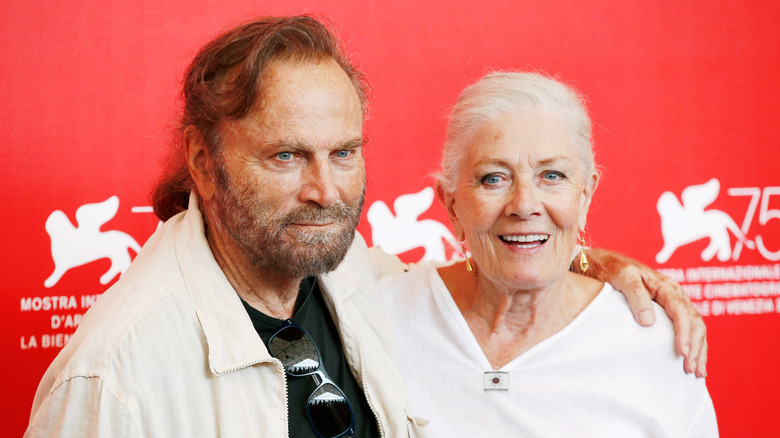 Shutterstock
After Vanessa Redgrave's divorce from Tony Richardson in 1966, the stage and screen star met Italian acting legend and director Franco Nero whilst on set in Los Angeles, per The Express. The pair were working on the classic movie musical "Camelot," with the pair playing star-crossed lovers Queen Guinevere and Prince Lancelot. While Nero told The Express it was not love at first sight — initially, he thought Redgrave was "ugly" as she was "wearing blue jeans with holes, glasses and no makeup" — they quickly realized their intense chemistry. Said passion led to the birth of their son Carlo Gabriel Nero in 1969, who is also a screenwriter and director. 
Shortly after Carlo was born, the pair separated, but remained on speaking terms, though Franco described their relationship "complicated." Redgrave said "there were all sorts of other people involved" — which perhaps included her 15-year relationship with "James Bond" actor Timothy Dalton. But in the end, Nero said he "always loved her" ... and, as fate would have it, they reunited and got married in 2006.
Despite not playing happy family while their son was growing up, they did play lovers in a similar later-in-life love story in "Letters to Juliet" in 2010 opposite Amanda Seyfried. And while the pandemic kept the pair apart, Nero was in Rome while Redgrave remained in London, the Italian said he speaks to her "almost every day on the phone" and can't wait to do "romantic things" for her again. How sweet!