The Truth About Joely Richardson's Famous Parents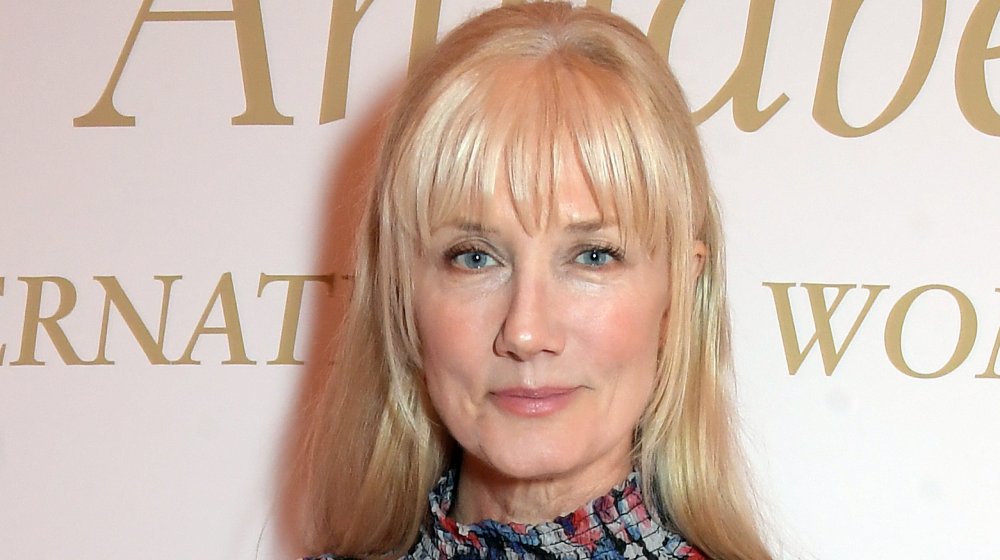 David M. Benett/Getty Images
When it comes to Hollywood, the old adage, "it's who you know," certainly applies. From Drew Barrymore (daughter of John Barrymore and granddaughter of Lionel Barrymore) to Dakota Johnson (daughter of Melanie Griffith and Don Johnson and granddaughter of Alfred Hitchcock's muse Tippi Hedren), some of Tinseltown's biggest names are often the offspring of classic film stars! Yet, whether it's that extra leg up or simply inherited talent, one fact cannot be denied — Hollywood has more legacy members than an East Coast Ivy League frat house.
Another star who makes that list? Joely Richardson. The talented English actress played Dr. McNamara's wife, Julia, on Nip/Tuck from 2003 to 2010, starred as Anita alongside Glenn Close in 101 Dalmatians, and more. With dozens of credits to her name, Richardson is a serious actress and has been in the biz for decades. She even starred in a one-woman play, in which she played Emily Dickinson for two hours each night. "My one-woman show playing Emily Dickinson... two hours by myself on stage and over 50 performances. I'm really happy I had the guts to do that," she told The Guardian in 2015. She added, "At 18, someone said I was completely untalented ... I wanted to prove them wrong." 
Richardson has certainly proved just that, but the number of famous actors in her family tree is simply astounding. In fact, it's hard to avoid how connected she is. Scroll down to discover who Joely Richardson's iconic parents are.
Joely Richardson's parents are huge Hollywood names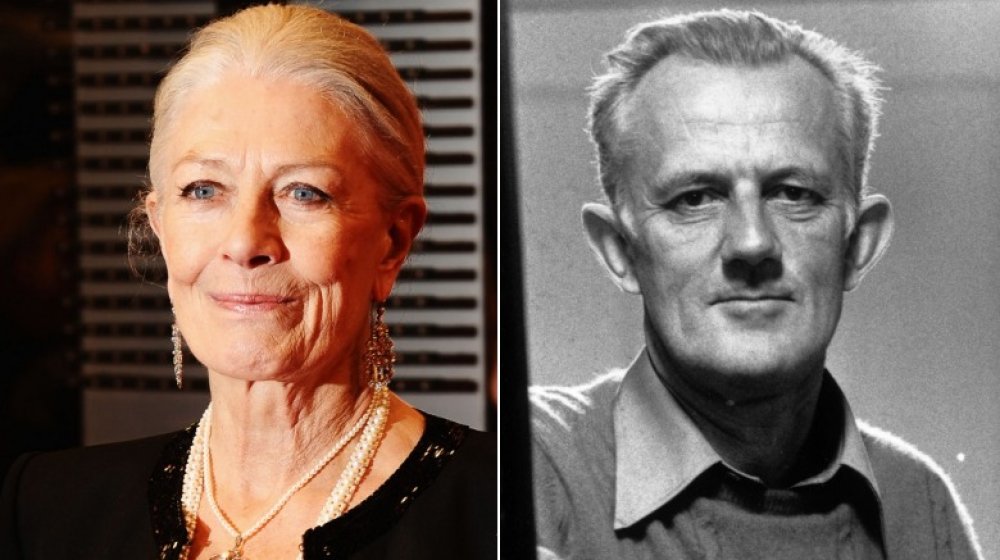 So who are Joely Richardson's parents? Her mother is icon Vanessa Redgrave, whom Tennessee Williams once hailed as "the greatest actress of our time" (via New York Theater), and in 2014, The New York Times called her "one of the most celebrated British stage actors of today." Wow! The Oscar, Emmy, and Tony award-winning actress (per Gold Derby) has graced the screen in countless films, from the highly regarded classic Blow-Up to 1977's Julia, for which she won a golden statue. Redgrave, a major activist, gave one of the most controversial Oscar speeches in history when she won, discussing "Zionist hoodlums" and voicing her support for Palestine as the Jewish Defense League protested that year's awards (per The Guardian). She got political and caught heat for it. But she's clearly a legend.
And who is Joely Richardson's father? That would be Tony Richardson, to whom Redgrave was married for five years in the 1960s. He directed, and won an Oscar for, the 1963 film Tom Jones. Per Legacy.com, the director and theater producer was "bisexual and had very public relationships with — and splits from — well-known women" before passing away from an "AIDS-related illness", per The Guardian, in 1991. His story is tough. But joining the Redgrave family, which also includes legends Michael Redgrave, Lynn Redgrave, and more, he gave us daughters Joely and the late actress Natasha Richardson of The Parent Trap fame. Clearly, Joely Richardson's family has left an indelible mark on the acting world!