Here's How Much Blanco Brown Is Really Worth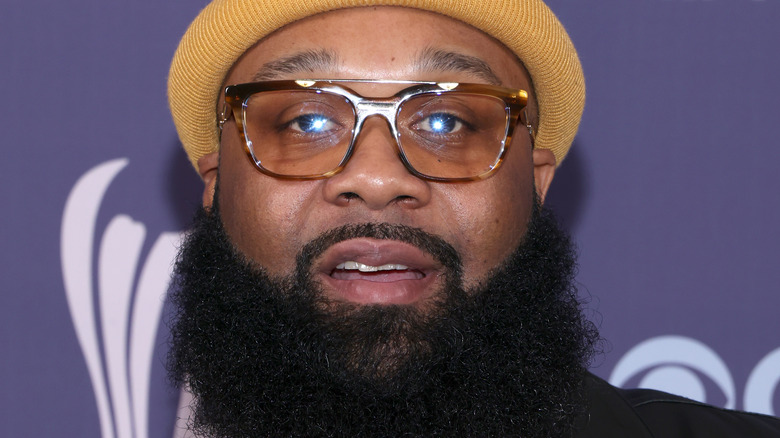 John Shearer/acma2021/Getty Images
Blanco Brown burst onto the music scene with his 2019 single "The Git Up," which was seen as a follow up to Lil Nas X's "Old Town Road," according to Billboard. Although Brown made waves with the single, he has worked as a producer for artists like Fergie, Chris Brown and Pitbull.
"The Git Up" was a hit right out of the gate when it was released on Soundcloud on April 26, 2019, according to USA Today. Spotify's charts listed the track at the No. 1 spot on the Global Viral 50 and U.S. Viral 50 charts. That same month, Brown released a video of himself performing a line dance to the track and the #GitUpChallenge blew up on social media, with fans posting their own take on the dance.
"When I wrote and recorded 'The Git Up,' there was just this energy around it that made all of us so happy. It's so exciting to see that energy connecting organically with people around the world," Brown told the outlet. "Young and old. Female or male. Black, brown or white. It seems to be bringing a smile to everyone's face, and that is a big part of what I believe is driving this virally."
It's clear that Brown has enjoyed success from the song, but some might be curious about how much money he has in the bank. Keep reading for more details.
A horrific accident almost ruined Blanco Brown's music career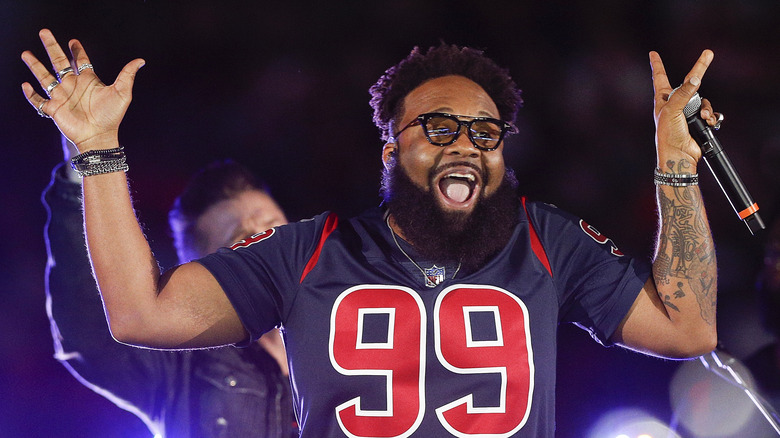 Bob Levey/Getty Images
Blanco Brown is worth an estimated $500,000, according to Exact Net Worth. Although Brown reaped the rewards of his 2019 single "The Git Up," a terrifying accident in September 2020 almost derailed his music career, according to Variety.
He reportedly suffered "significant injuries" from a head-on collision and spent 12 hours in surgery. According to Billboard, Brown "shattered" his pelvis, legs, arms and wrists. He couldn't recall much of the accident, but told the outlet, "It was a scary moment, but I'm just glad that God had his arms around me. The accident was not my fault." 
Brown spent almost one month in the hospital and appears grateful to be on the other side. "I couldn't move at all. I couldn't turn in the bed. I had external pipes sticking out of my body holding my pelvis together," he said. "I had to learn how to do simple things. I couldn't feed myself. I was broken, but it didn't break my spirit."
Brown is making a lot of progress in recovery and splits his time between Nashville and Atlanta. "I can move a bit, but I move like a turtle," he said. He's also starting to make music again, but the studio process is quite different: "I can't move and dance around and vibe to my own stuff," he added. He plans to release a single in June and his new album will reportedly drop this fall.