The Truth About Ariana Grande's Parents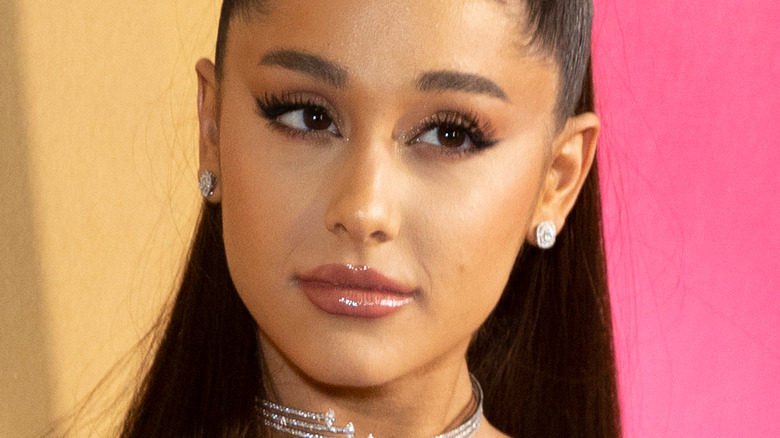 Shutterstock
Ariana Grande surprised fans when it was announced that she married fiancé Dalton Gomez in a small ceremony at her palatial home in California, per TMZ. The couple started dating in January 2020 and were engaged that December. The small wedding had fewer than 20 guests, but two of the people in attendance were the singer's parents, Joan Grande and Edward Butera.
Keeping with the low-key vibe of the wedding, TMZ reported that "there was no real 'ceremony'" and the couple exchanged vows "in an informal way." Before saying "I do," Ariana was walked down the aisle by both her mother and father, and the moment was described as "a personal high point and one of the most special moments for the bride," per Vogue. Ariana's mother celebrated the pending nuptials with a tweet at the time. "I am so excited to welcome Dalton Gomez into our family!" Joan wrote.
Although the wedding appeared to be a relaxed affair, Ariana previously described her family as "weird and loud and Italian" during a July 2019 interview with Vogue. In fact, Ariana had past family drama including a well-publicized falling out with her father. As mentioned by Elite Daily, on Ariana's smash hit "Thank U, Next" she famously sang: "One day I'll walk down the aisle/ Holding hands with my mama/ I'll be thanking my dad/ 'Cause she grew from the drama." Keep reading to find out more about the singer's relationship with her parents.
Ariana Grande's new lyrics about her dad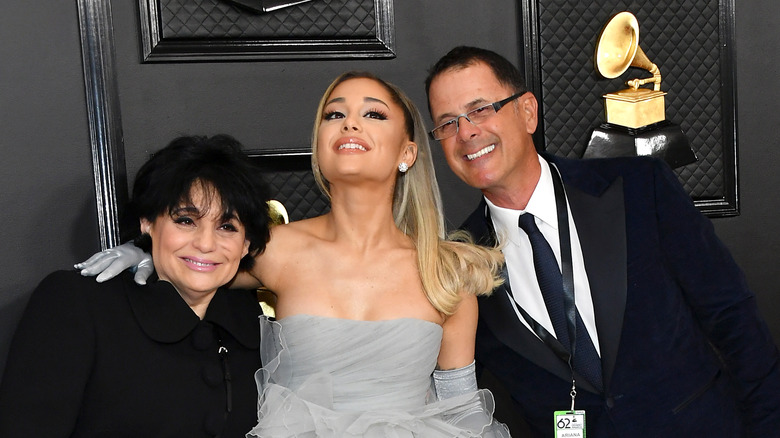 Amy Sussman/Getty Images
Joan Grande and Edward Butera were married from 1992 until 2003, and Ariana Grande was the only child they had together, per The Sun (though she also has an older half-brother, Frankie). Ariana's mother is a successful businesswoman who also has a large Twitter following, while her father is a graphic designer who owns the company IBI Designs. 
In the past, the singer had spoken publicly about her tumultuous relationship with her father. "Falling out of touch with my dad. It's private, but it happened last year," she said to Seventeen in July 2014, when asked about "the toughest thing she has ever had to deal with." "I had to accept that it's okay not to get along with somebody and still love them," she added.
By 2017, Ariana seemed to have patched things up with her dad. She celebrated Father's Day by posting a throwback photo on Instagram of Edward holding her as a baby. And in 2019, the "7 Rings" singer spent Thanksgiving with her father. What made this momentous was that Joan was also in attendance. As covered by Today, that was the first time the three of them had Thanksgiving together in 18 years. The pop star also surprised her fan base when she showed up at the 2020 Grammy Awards with both of her parents. Ariana performed "Thank U, Next" but this time she altered the lyrics directed at her father to: "I'll be thanking my dad/ 'Cause he's really awesome," per BuzzFeed.