Kanye Makes NY Fashion Week Comeback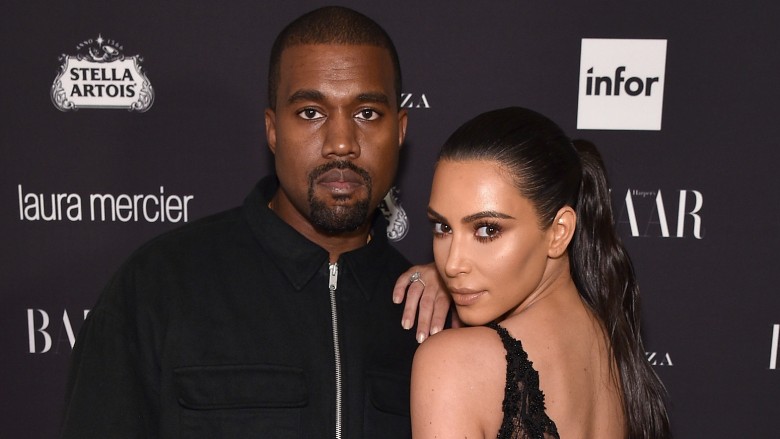 Getty Images
Kanye West made his New York Fashion Week comeback on Feb. 15, 2017, and thank Yeezus it went off without a hitch.
Stars including Hailey Baldwin, La La Anthony, Steven Klein, Pusha T, Tyga, and A$AP Ferg attended the show, and West's beloved wife Kim Kardashian and her sister Kylie Jenner were also there to support the Yeezy Season 5 presentation.
A source told The Hollywood Reporter the show lasted 15 minutes, featured spa music and a general theme of relaxation, and was sans drama. An attendee dished to Us Weekly, "The show was completely dark. Everyone was using their cell phone lights to find their seats...There were projections of a few of the looks above everyone's head and then a runway show, showing lots of athleisure wear and one fur jacket." The show also featured a Muslim model, Halima Aden, wearing a hijab, which is virtually unheard of in the Western fashion world. West, 39, did not make an appearance at the show.
Even Vogue editrix Anna Wintour was impressed, telling the New York Post, "I liked it a lot. I thought his use of the screens was fascinating—and it started on time. A little bit more focus than sometimes we've seen from him. I enjoyed it."
West's success was a far cry from the September 2016 Yeezy presentation, which by all accounts was a nightmare. That season's show featured fainting models, a two-hour delay (that some claimed was deliberate), and broken high heels on the runway. Sources told Page Six it was so bad that West "had a nervous breakdown" after the show and fired his entire staff.
Whether or not he had a breakdown after that show is up for debate, but he definitely had a "psychiatric emergency" in November 2016, which reports suggest was from a combination of going off medication, the stress of Kardashian's armed robbery in Paris, exhaustion, and the anniversary of his mother's death.
Insiders say Kardashian, 36, was concerned for West's well-being leading up to this month's show. "They spent the weekend apart so Kanye could focus on the show," a source told People. "There is definitely some concern that the show will be too much stress for him. He gets so involved and it's hard for him to not get obsessed." The source added that the pressure from his fashion line "has been very bad for him in the past. Kim keeps checking in to make sure he gets enough sleep."
Thankfully, in addition to the success of the show, it appears Kimye's once-rocky relationship is also improving. The couple spent Valentine's Day together, and an insider told People, "They seem to be doing much better. They have fun together again."