The Truth About Queen Elizabeth's Relationship With Olivia Colman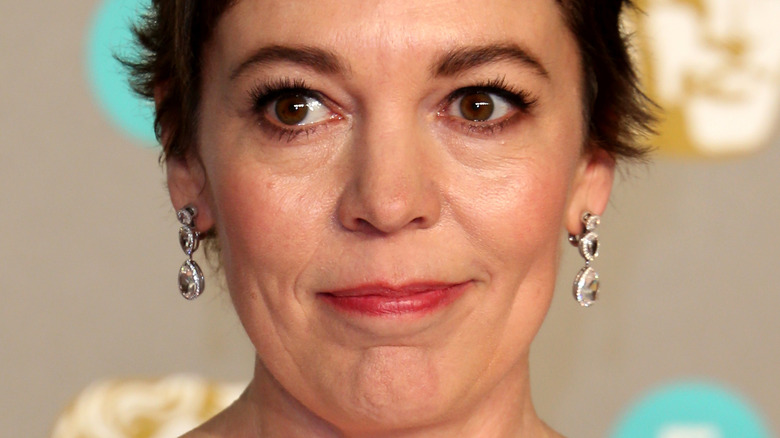 Shutterstock
Olivia Colman brought a whole new game to "The Crown." First, Claire Foy played Queen Elizabeth II as a young woman and actually met the queen in real life! Once the series moved into the middle years for the queen and Prince Philip, however, showrunner Peter Morgan brought in a whole new cast and this is how we got obsessed with Colman. It would seem that the whole world is obsessed with Colma, too; Twitter erupted over her reaction to her Golden Globes loss and it was all hilarious.
To make the situation even better, Colman has a healthy net worth thanks to her years on screen. It's fair to argue, though, that it was her two years on "The Crown" that really launched her into the worldwide spotlight. Thankfully for all of us fans, Colman has been candid about her experience of playing Queen Elizabeth. But what about her actual relationship with the queen? Have they ever met? Here's the scoop.
Olivia Colman has met Queen Elizabeth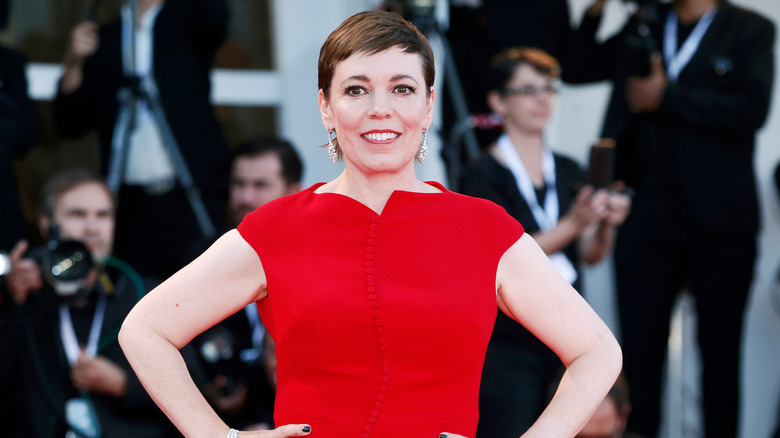 Shutterstock
Olivia Colman has, in fact, met Queen Elizabeth II. According to Variety, "The Crown" lead visited Windsor in 2014, so this was before she portrayed the monarch.
Colman described the event to the outlet, noting how her meeting with the queen was unexpected. "Suddenly we looked around the corner like, 'Oh f***.' This man in epaulets was telling us what to do, 'Just a little bow, don't overdo it,' and sort of scuffled us forward," Colman explained. "So you might just meet your royal highness and just keep moving, keep moving because she had hundreds of people to get through. And that was it."
But beyond that, Colman doesn't have a relationship with the queen. In fact, in a virtual interview hosted by the Mountview Academy of Theatre Arts in December 2020, Colman spoke honestly about how she wasn't terribly sad to end her time on "The Crown."
"Because behind closed doors, we don't know what she's like," Colman said of Queen Elizabeth. "I had a little bit of play with that. But definitely... the hardest part I've done is someone who's real. I'm not ashamed to say that I'm quite pleased now to be able to move on to something else," according to Radio Times. While it's obvious that Colman respects the queen, they're certainly not calling each other up to gossip about the prime minister.