How Much Is Old Dominion Worth?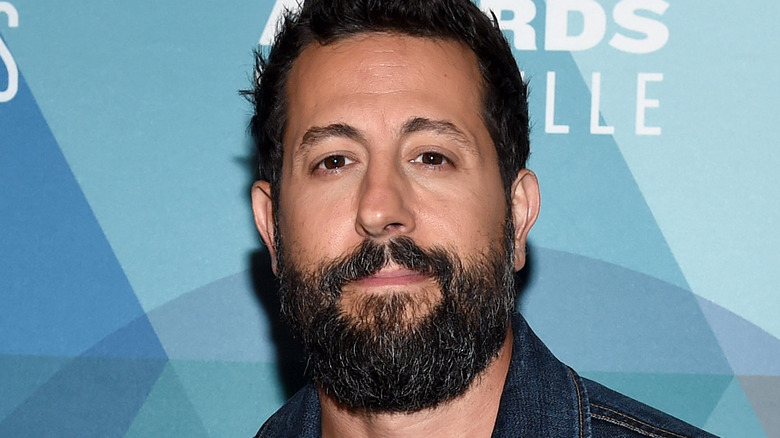 John Shearer/acma2020/Getty Images
Old Dominion had an unconventional start to their career as a group. The band, composed of Matthew Ramsey, Trevor Rosen, Whit Sellers, Geoff Sprung, and Brad Tursi, initially struggled in the country scene. It was not until the group decided to create their own lane that they began to get traction. "We said, 'We're not getting hits anyway. Let's not even care remotely about whether our songs sound country or whatever,'" Ramsey, the band's lead singer, told Billboard in 2015. Old Dominion had their sound, but they still scrambled to make ends meet. Desperate for gigs, the group even played at the home of a recently divorced father for him and his daughter. "He had made us all this food, and we sat there in his living room and played 'em six or seven songs," Ramsey recalled.
By 2015, Old Dominion had a certifiable hit with "Break Up With Him," which reached No. 6 on the Billboard Hot 100. In 2019, their self-titled album was No. 1 on Billboard's Top Country Albums chart, via Taste of Country. Even after they had chart-topping hits, the days of playing difficult shows brought the group closer. "We're just really having fun [performing live]," Rosen told CMT News in April. "We're buddies, we've played so many shows, we've played so many bars," the guitarist added.
Keep reading to see how much certain members of the group have taken home since hitting it big.
Songwriting has been integral to their fortune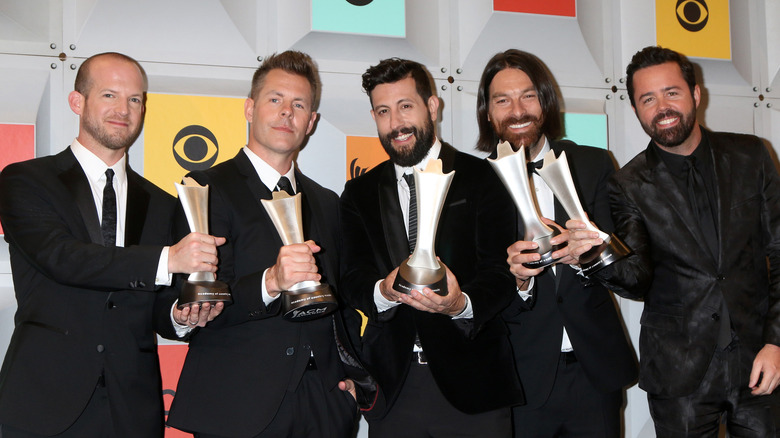 Shutterstock
Winning awards and having chart-topping albums did not make Old Dominion slow down. "This band is built on two things: songwriting and touring," Matthew Ramsey told Forbes in 2020. "We've always done that ever since we were in a van and we were playing 200 shows a year," the singer said. 
In addition to writing hit songs for Old Dominion, both Ramsey and bandmate Trevor Rosen have penned singles for other country stars. Ramsey was credited with writing Kenny Chesney's "Save It For a Rainy Day," and Rosen co-wrote Blake Shelton's "Sangria" among others, per Billboard. Songwriting for their own group and other artists has proved to be profitable for the duo. According to Idol Net Worth, Ramsay is worth around $20 million, while Rosen's net worth is approximately $13 million, per Net Worth Post.
It took a while for stardom to sink in for the band. Originally, the group thought their windfalls were temporary, but eventually, they learned to enjoy their success. "Now we can't really deny this anymore," Ramsey told Billboard in December 2018. "We're winning big awards. We have a bunch of hit songs. Our crowds are amazing." As a group, Old Dominion has found sustained success by always looking forward. "It's very rewarding, and I think we just love to think of what's coming next," Ramsay told Billboard in October 2018 after their single "Snapback" hit No. 2 on the Country Airplay Charts. Watch (or listen to) this space!