What Is Olivia Rodrigo's Nationality?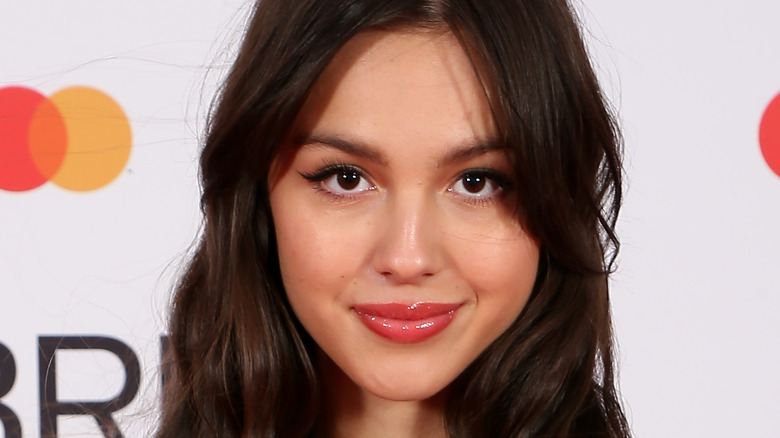 Jmenternational/Getty Images
Olivia Rodrigo has taken the world by storm ... and the world is here for it. In January, one month before turning 18, the pop singer debuted at No. 1 on Billboard Hot 100 with her hit song "Drivers License." Its heartbreak-tinged lyrics describe the anguish of young love (Joshua Bassett, hi), and finally being able to drive to the house of the ex who caused the heartbreak. Rodrigo went on to break Spotify's daily streams record twice, as The Ringer noted. Following the success of her single, her debut album, "Sour," was released on May 21, proving that the superstar is here to stay. The album includes tracks like "Traitor," "Jealousy, Jealousy," and more breakup bangers that really leave no room for filler material. Fans, and essentially all of America, is raving; and there's nothing "Sour" about it! 
Rodrigo first showed off her singing abilities when she starred as Nini Salazar-Roberts on Disney Plus' "High School Musical: The Musical: The Series," though she began her career as an actor when she was cast to play Paige Olvera on the Disney Channel series "Bizaardvark." Despite the last names associated with the characters she has played and the fact that her own last name might sound Hispanic, Rodrigo isn't Latina. Keep reading to learn about Rodrigo's ethnicity and how she feels about it.
Olivia Rodrigo is of Filipino descent on her father's side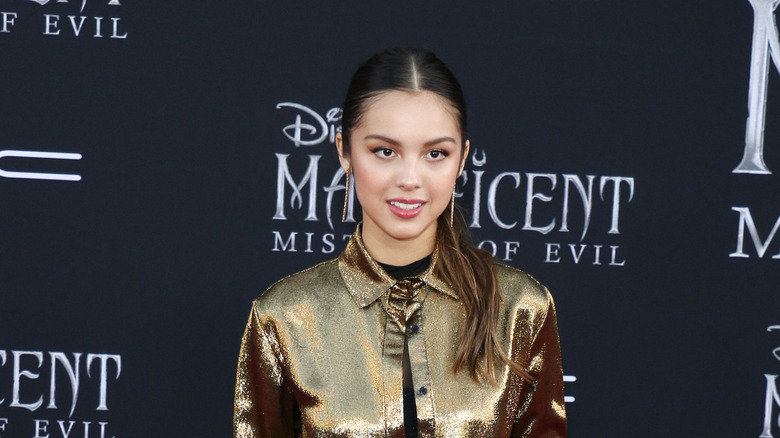 Shutterstock
Olivia Rodrigo was born in Temecula, California, and lived in the United States her whole life. However, she is of Filipino descent on her father's side, a heritage she is proud of, she told the Center for Asian American Media in a 2018 interview. Her family has been in the U.S. for several generations, with her great-grandfather being the one who emigrated to America when he was a teenager, she told CAAM. In spite of that, the Filipino blood still runs strong in her family. 
Rodrigo's father grew up surrounded by that culture and traditions like speaking Tagalog have been kept alive in their family. "All of those traditions have trickled down to our generation. Every Thanksgiving we have lumpia, and things like that," she told the outlet, referring to a spring roll-type food popular in the Philippines. Despite being Filipina and proud, Rodrigo has never visited the country, though she plans to. "We still have extended family there, but I've never met them. That's on my bucket list, definitely," Rodrigo added.
Rodrigo's mother, on the other hand, is of German and Irish descent, according to Buzzfeed, so Rodrigo is half-Filipina, half-white. In a video for Disney Channel, Rodrigo celebrated Asian Pacific American Heritage Month by sharing her background and showing her love for her parents. "My parents taught me how to be kind and respectful and to always do the right thing," Rodrigo proudly shared.