What Is The Least Popular Backstreet Boys Song?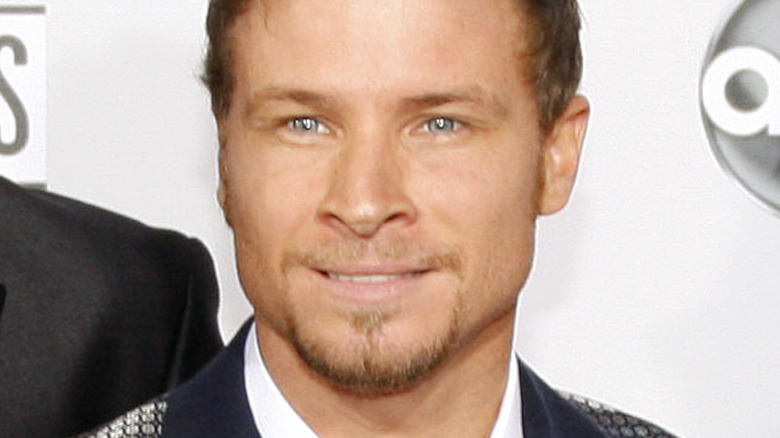 Shutterstock
The Backstreet Boys, consisting of members Nick Carter, Howie Dorough, AJ McLean, Brian Littrell, and Kevin Richardson, came onto the scene in 1993 and don't appear to be going away anytime soon. The group released their latest hit "Don't Go Breaking My Heart" in 2018, which was the lead single on their tenth studio album "DNA" just before their 25th anniversary as a group (via Entertainment Weekly). 
The popular boy band has been around for more than a quarter of a century, meaning they've been up to a lot in between releasing new music and performing their top hits. During the early 2000s, fans believed the band had broken up after Richardson left for "personal reasons" (via the Daily Mail). McLean busted that myth, stating to Australian radio hosts Kyle and Jackie O (via the Daily Mail) that the group "never broke up, not once, not ever in 25 years." The band continued to work their musical magic after Richardson's departure and welcomed him back with open arms in 2012.
"Basically, we just kept trucking along and once we got Kevin back, we went back into the studio, we did a whole tour, a whole album," McLean said. And from the band's many albums, there are several iconic hits that fans will continue to sing for years to come. Nicki Swift wanted to find out how these top singles ranked in popularity according to readers across the country. You'll be surprised to find out which one came in last place.
Fans rank this Backstreet Boys song the least popular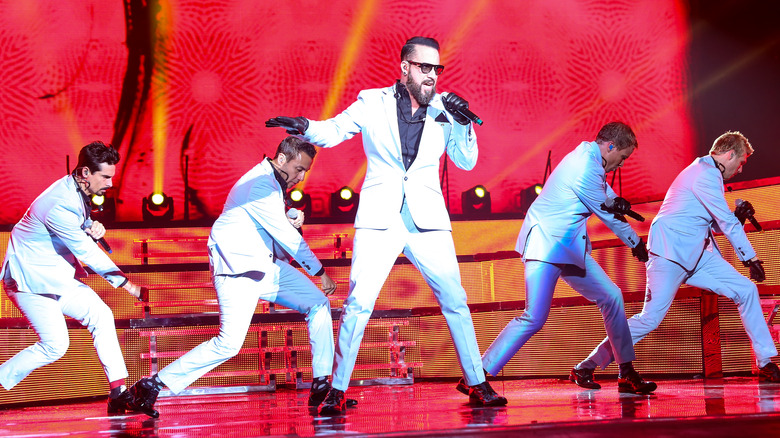 Shutterstock
"Nicki Swift" surveyed 637 respondents to find out which of the Backstreet Boys' hit songs were the most and least popular. When fans were asked, "Which Backstreet Boys hit song is your least favorite?," 1999's "Show Me the Meaning of Being Lonely" brought in 22.45% of the votes. Following on its heels is "Larger Than Life," with 16.80% of the vote. "Quit Playing Games (With My Heart)" and "I Want It That Way" came in at a tie at 15.70%. And the Backstreet Boys song fans are least tired of is 1997's "Everybody (Backstreet's Back)," with just 14.29% of votes.
"Show Me the Meaning of Being Lonely" was featured on the band's third album, "Millennium." The album also spawned some of the most iconic BSB hits, including "Larger Than Life" and "I Want It That Way." Interestingly, "Show Me the Meaning of Being Lonely" performed better on the charts than songs like "Everybody (Backstreet's Back)," according to Billboard. The former song also reached #1 on the Billboard charts, as did "I Want It That Way." Maybe fans were just tired of hearing it so many times!
According to Florida Today, the biggest-selling boy band of all time took a hiatus from touring due to the COVID-19 pandemic and postponed their DNA World Tour; they'll start touring this year in the U.S. Fans may not be as excited to hear "Show Me the Meaning of Being Lonely" at the concerts, but they probably still will.