Brian Littrell: How Much Is The Backstreet Boy Worth?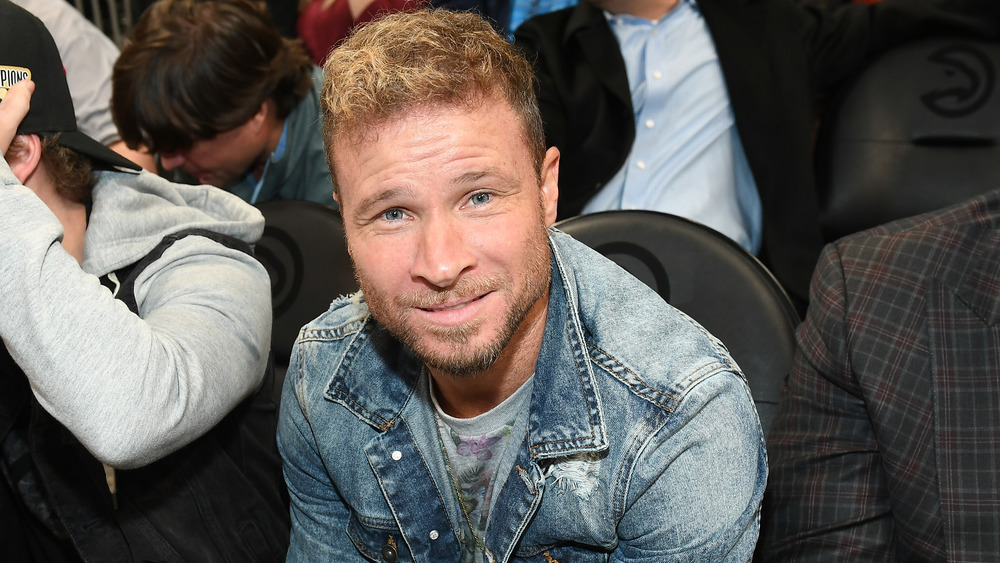 Paras Griffin/Getty Images
Although the Backstreet Boys never technically left the industry, two of the beloved boy band's members have been thrust into the spotlight for their tweets regarding President Donald Trump's Twitter ban. After the soon-to-be former commander-in-chief was permanently ousted from the social media platform, one of BSB's frontmen, singer Brian Littrell, invited his Twitter followers to join him on Parler, the now-defunct alt-right platform. Of course, with this tweet came the implication that Littrell supports both Trump and the insurrectionists who attacked the U.S. Capitol on Jan. 6, 2021, prompting his bandmate to post not-so-subtle subtweets in response.
Kevin Richardson — who also happens to be Littrell's cousin — took to Twitter to share two "interesting" reads with his followers: Cosmopolitan's "I Lost a Best Friend to QAnon" and "The Unlikely Connection Between Wellness Influencers and the Pro-Trump Rioters." While his timing could've been purely coincidental, fans cannot help but assume that this dig signaled the start of a feud between Littrell and Richardson.
Now, as fans begin to distance themselves from Littrell and his possible political affiliations, one cannot help but wonder how this revelation will ultimately hinder the crooner's bottom line and what his current net worth is in the first place. After all, he's been in the music business for more than two decades. What sort of fortune has he amassed in that time?
Brian Littrell found success in the Christian music industry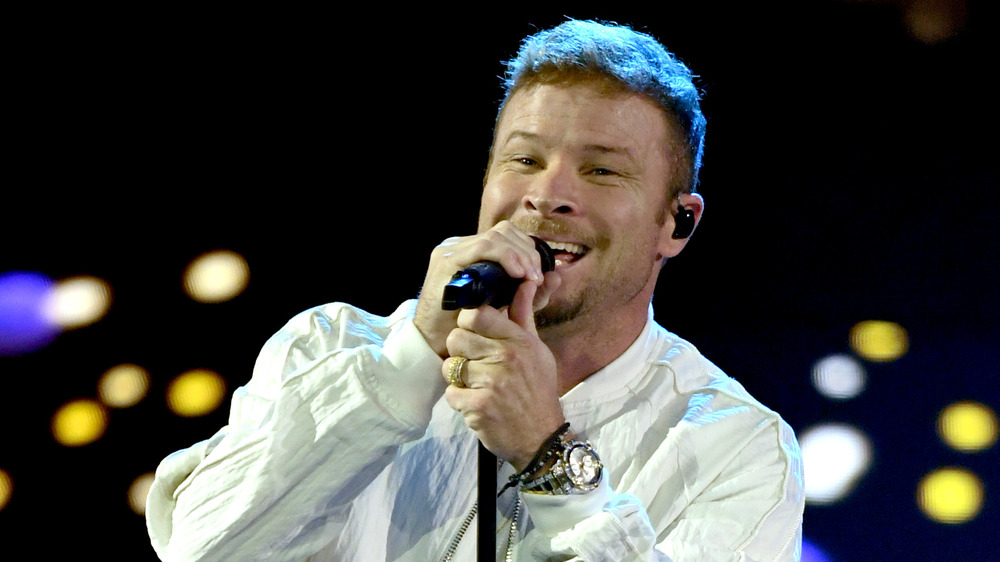 Kevin Winter/Getty Images
While singer Brian Littrell will always be affiliated with the Backstreet Boys and his smooth vocals on hits like "I Want It That Way" and "Show Me the Meaning of Being Lonely," the boy band heartthrob has also found great success in the Christian music industry. According to CheatSheet, Littrell released his debut solo album in May 2006. Welcome Home marked Littrell's return to his Christian roots — he sang for Port Memorial Baptist Church in Lexington, Ky. when he was a boy (per Crosswalk) — reaching No. 3 on the Christian album chart and No. 74 on the Billboard 200 chart.
With great solo success riding tandem with the Backstreet Boys' continued dominance, Celebrity Net Worth estimates Littrell's total net worth to be $45 million. And, of course, Littrell owes much of his good fortune to a greater power.
"You know, God is moving mountains in people's views," he told Crosswalk. "I think of how these genres of music are coming a little closer together because it's still about a message..." he explained. "So, a lot of people look at my situation [like it's] backwards. You know, 'Why go to Christian music when you sold this many records?' To me, it's about the message. It's not about the sales... God has truly multiplied my audiences all over the world..."
Littrell has always been known as BSB's "conservative, more straitlaced band member," per Celebrity Net Worth, and with his political leanings in question, the singer's right-wing affiliations are seemingly more pronounced than ever.