The Truth About The Feud Between Kevin Richardson And Brian Littrell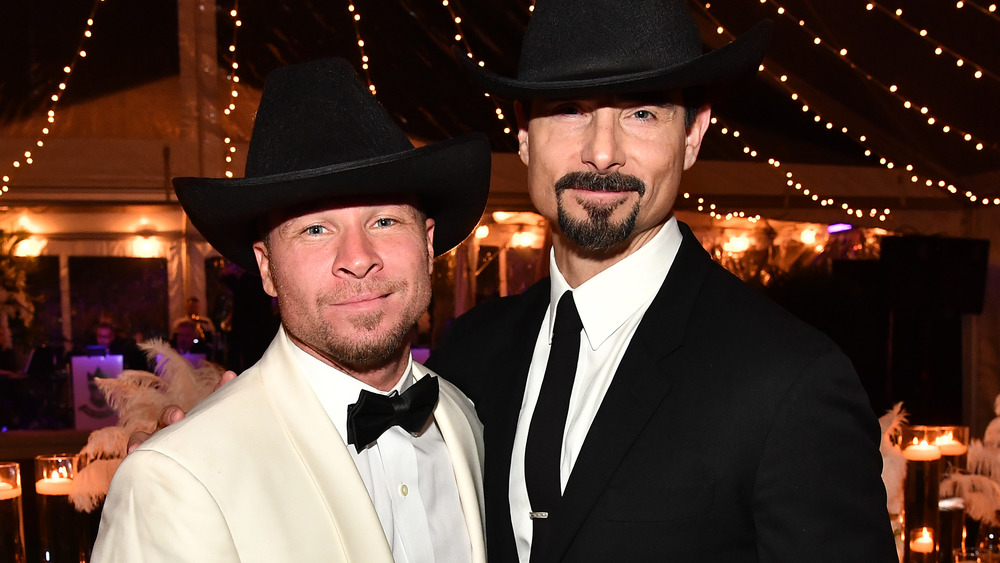 Paras Griffin/Getty Images
Kevin Richardson and Brian Littrell might be the closest bandmates in boy band history, having been in the Backstreet Boys for nearly three decades and being cousins for, well, their whole lives. Like many family members, Richardson and Littrell may not see eye-to-eye on a lot of issues, but it appears that the relationship between them has soured, with Richardson seemingly subtweeting Littrell for his right-wing views (which TMZ reported on in 2017).
Their Twitter feud started on Jan. 8, 2021, two days after the insurrection on the U.S. Capitol and the night that Donald Trump was banned from Twitter, when Littrell tweeted at his fans to "join [him] on Parler," joking that it's like a game of Waldo. Parler — the platform which has now been taken offline by Apple, Amazon, and Google Play stores for threatening national security, according to CNN — had been used by right-wing extremists, according to The Atlantic. Fans were disappointed by Littrell's promotion of the app, and it seems as if Richardson isn't too pleased, either.
Kevin Richardson's friendship with Brian Littrell might be a lost cause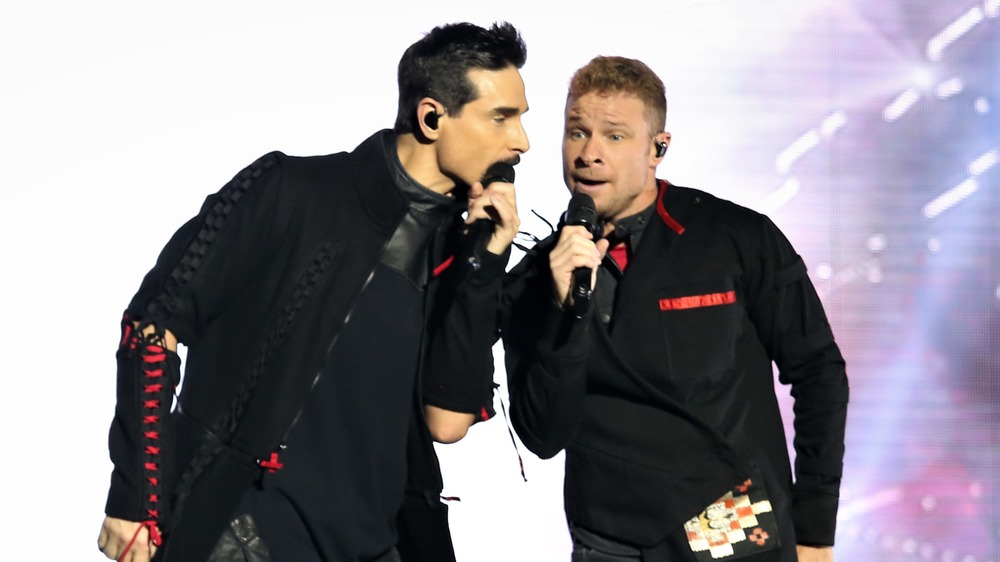 Medios Y Media/Getty Images
Kevin Richardson caught fans' attention on Jan. 13, 2021, when he tweeted an article that was published by Cosmopolitan in October 2020 with the caption, "Interesting read...," along with side-eye emojis. The essay was titled, "I Lost a Best Friend to QAnon," and the author talked about her decision to end a friendship because her friend kept "spewing conspiracy theories" every time they'd meet. Richardson then followed up with another tweet with an article published the day before, titled, "The Unlikely Connection Between Wellness Influencers and the Pro-Trump Rioters." Richard said the article was "another interesting read...," followed by the same heart, peace sign, and side-eye emojis.
While Richardson could've stumbled on the articles by accident, fans noted the peculiar timing and reaction as a dig to Littrell. "I don't think your cousin either cares or realizes the impact this has had," a fan tweeted at Richardson. "People are Angry. It could affect the future of this fandom and the behaviour of people at your concerts."
Richardson didn't address the barrage of criticism aimed at Littrell — nor did he clarify what his own tweets meant — but it seems like things are going down in Backstreet land.