The Big Purchase Jay Z And Beyonce Just Made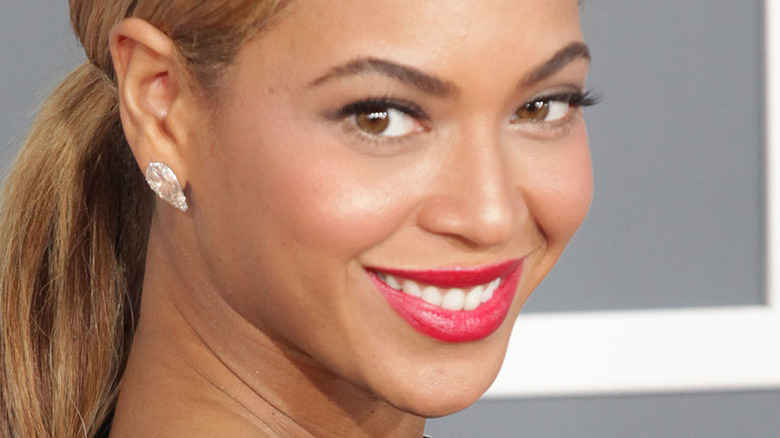 Shutterstock
Power couple Beyoncé and Jay Z have careers that span decades. The high-profile stars have also invested in several businesses, which only adds to their massive fortune. According to Cheat Sheet, Beyoncé and Jay-Z's combined net worth stood at around $1.5 billion in 2021.
Fans only catch glimpses of the couple's life. They did project bits of it in the 2018 song "APESH*T," which won them MTV video awards for best direction and editing. The couple owns several properties across California, New York, and L.A, and they love to travel in private yachts. And their expenses run high, too. According to Cheat Sheet, they spent upwards of $2 million per week on a yacht trip. Beyoncé's monthly bills are known to total $300,000 per month, the outlet noted, citing the "Crazy in Love" singer's former accountant.
They also have a garage with many cars, and their collection keeps expanding. Looking at the couple's reported bank account balance, it's evident that even the world's most expensive cars would barely make a dent in their fortune. They also get the best of things customized to their taste and style. Now, they have made another expensive purchase. Keep reading to see the luxurious thing the A-listers just bought.
Jay Z and Beyoncé's $28 million purchase was fully customized
In May 2021, Rolls-Royce announced that it had launched a "hand-built masterpiece" for its extraordinary clients. The new luxury car, Coachbuilt Boat Tail, is a promise of "partnership with the world's finest designers, engineers, and artisans." Owners get to personalize their cars to perfection, customizing every element in collaboration with the artists and designers. Rumor has it that the car's been commissioned by Beyoncé and Jay-Z, per Page Six.
"It's thought this fantastic car has been commissioned by Beyoncé and Jay-Z with all its detailing matching their favorite things," an industry insider told The Telegraph (via Page Six). Looking at the car's design, it seems perfect for the two. The Rolls-Royce is designed to frequent the French Riviera, where the couple spends a lot of time. To give a whole picnic experience, the car also comes with a double refrigerator with favorite vintages that can be cooled to up to six degrees. In a statement, Rolls-Royce's CEO, Torsten Müller-Ötvös, called the Boat Tail its "most ambitious project yet."
Well, that sounds like a fun and luxurious ride! The highly detailed, exclusive car took around four years to become a reality, per Auto Evolution. Fans might just spot it roaring down the highway, leaving Santa Monica behind.