How Much Money John Wayne Bobbitt Is Worth Today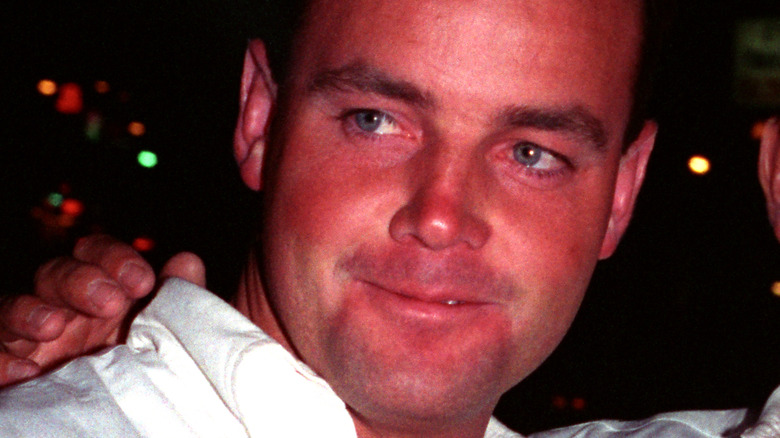 Shutterstock
John Wayne Bobbitt became something of a celebrity in the early '90s when his then-wife Lorena Bobbitt — who now goes by Lorena Gallo — cut his penis off with a kitchen knife and threw it out her car window in Manassas, Virginia, just outside of Washington. While it initially seemed like Bobbitt was the unfortunate victim of a deranged psychopath, Gallo revealed that he frequently abused her. 
Bobbitt, speaking to Vanity Fair in 2018, gave a different reason for their union heading south. "Lorena was a good wife a lot of the time. But she was obsessed with having her American Dream, her American Dream, her American Dream—she said it all the time," he said of the Ecuadorian-born immigrant from Venezuela. "Janna Bisutti had a big house, a cabin cruiser, a Mercedes. Lorena wanted those things. She just wanted too much, too fast."
In November 1993, Bobbitt was found not guilty of marital sexual assault two months before Gallo was found not guilty of malicious wounding. After the trial, Bobbitt attempted to capitalize on his notoriety and become something of a public figure. How well did that go, and how much is he worth today? Keep reading to find out.
John Wayne Bobbitt ultimately failed to capitalize on his notoriety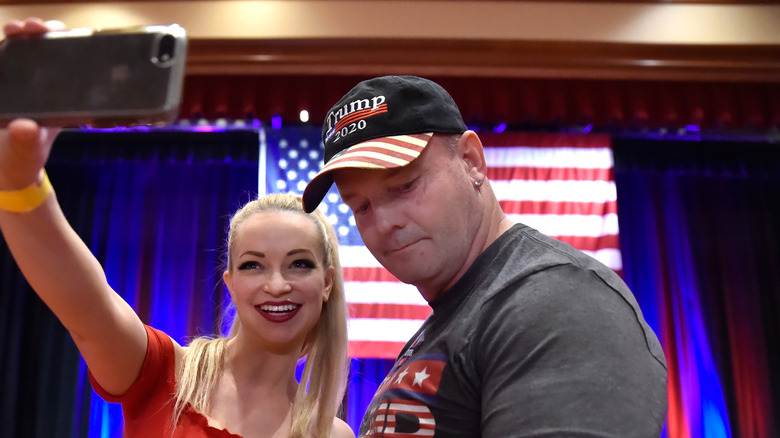 David Becker/Getty Images
This slide contains mention of alleged domestic abuse.
Celebrity Net Worth estimates John Wayne Bobbitt's net worth to be $250,000, the same as his ex-wife Lorena Gallo. But unlike Gallo, Bobbitt tried to use his newfound platform to launch a new beginning in the public eye. According to Vanity Fair, he met porn director and actor Ron Jeremy at the Playboy Mansion, which led to Bobbitt's foray into porn acting. "A porno seemed like the best way to show my penis worked," John said of his first film, "John Wayne Bobbitt: Uncut," released in 1994. "Only it wasn't all-the-way healed yet. I realize now that that was the point."
A regular on "The Howard Stern Show," Bobbitt received penis enlargement surgery in the mid-'90s courtesy of the radio host, per Oxygen. Post-surgery, Bobbitt starred in his second porn film, "Frankenpenis." Despite both films achieving moderate success, Bobbitt ended up with even less money than he had previously.
In 2014, Bobbitt suffered a broken neck from a car accident and was living on disability as of 2018, per Rolling Stone. While he continues to maintain he did not abuse Gallo, Vanity Fair notes that the former marine has since been convicted of several battery charges against different women and has even served jail time. In fact, he almost missed the premiere of "Uncut" because he was convicted of battering his then-girlfriend Kristina Elliott, per the Associated Press. Bobbitt also missed a boxing match against Joey Buttafuoco for "Celebrity Boxing 2" because he was charged with battering his third wife, Joanna Ferrell.
If you or someone you know is dealing with domestic abuse, you can call the National Domestic Violence Hotline at 1−800−799−7233. You can also find more information, resources, and support at their website.