The Real Reason Bryce Hall Was Arrested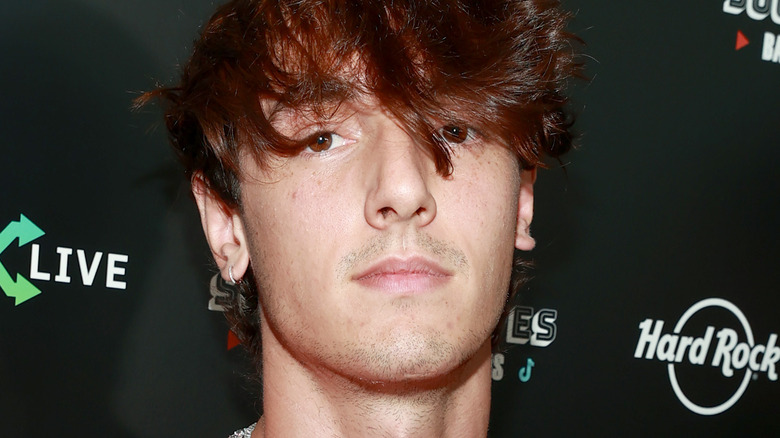 Matt Winkelmeyer/Getty Images
TikTok has given us a bunch of celebrities. Many rose to fame after their videos went viral. Either they started a new trend, or, well, they were funny. TikTok was only a starting platform for them, as many of them worked hard to establish their career as vloggers, comedians, performers, and influencers.
However, the journey to fame has not been a smooth ride for everyone! Sometimes, fame can mess things up! TikToker and vlogger Bryce Hall, who got arrested, would agree. Much like numerous other TikTokers, Hall rose to fame after his videos started getting viral. Over time, he established a healthy audience base, who would regularly consume his content, thus giving him the fame to which he has become accustomed. However, little did he know that his fame would see him behind bars and things would come to an abrupt halt!
Hall was regretful behind bars. During his jail time, the popular vlogger and TikToker penned a letter to People talking about how the sentence had affected his life. "I thought about how much I had let my mom down," he wrote. "As a single mom, she worked really hard to raise me and has always been my number one supporter through everything." He went on to add that things would have been much different had he listened to his mother "100 percent." So what exactly was it that Hall did to land himself behind bars?
Bryce Hall was arrested for the possession of this substance
Bryce Hall's time in prison has been an emotional rollercoaster for him. However, he does believe that it was a wake-up call for him after he was arrested for the possession of marijuana during a weekend road trip to Texas along with other members of the content house he works with.
Hall was arrested on May 25, along with fellow TikTok star Jaden Hossler, on drug charges. Fox reports that Hall was found with less than two ounces of marijuana, while his friend Hossler was charged with possessing less than 2 ounces of marijuana along with less than 400 grams of another controlled substance. Hall posted a $5,000 bail on the same day, while Hossler got away with a $6,500 bail.
During his day-long stay behind bars, Hall had much to think about, including how many of his fans and followers would be upset by the news of his arrest. "I realized that living up to my Party Animal brand isn't dependent on being intoxicated; it's about who I am deep down," Hall confessed in his letter to People. Hall went on to add that a part of being young is "making the mistakes that all young people make." After all, the young TikToker did learn a lesson or two from his experience, and how wonderful of him to share it with the world and his fans who have always stood by him!