Who Is Sofia Vergara's Ex-Fiance, Nick Loeb?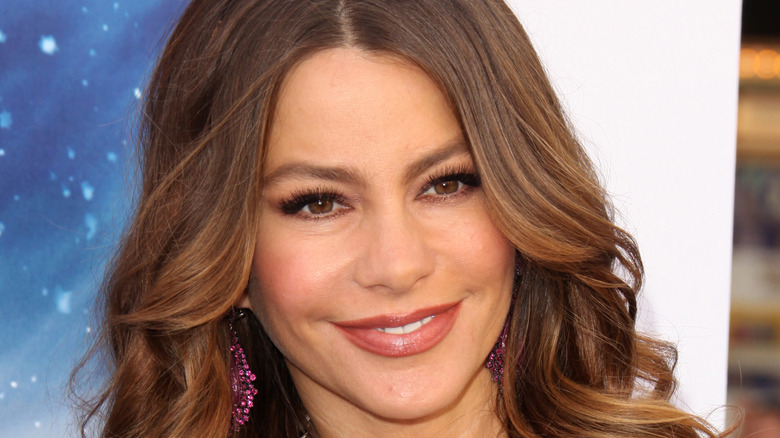 Shutterstock
Many would loathe to be the guy who broke up with Sofia Vergara. Businessman Nick Loeb and the comedic actor announced their split after a two-year engagement via Vergara's then-WhoSay account in May 2014, reported the Los Angeles Times. "We have being having too many problems with figuring out how to spend time together and becouse [sic] of my work and now his, its been getting worse and worse, not fun anymore," the actor wrote in a screenshot of her phone's Notes app. 
Although Vergara indicated both busy careers were at fault, Loeb blamed a fundamental disagreement over starting a family in a 2014 InTouch interview (via Daily Mail). "She's focused on her career. The most important thing for me is to get married and have kids," Loeb said. The couple, in fact, had undergone in vitro fertilization one year earlier, with ET reporting in March 2021 that Vergara won a multi-year legal battle blocking Loeb from using embryos created in that procedure. Loeb had sued Vergara in 2015 for the rights to the embryos, hoping to bring them to a surrogate. As Vergara told "The Howard Stern Show" (via People) that year, she found the motion odd, saying a child "needs a loving relationship of parents that get along, that don't hate each other." The actor added that she herself didn't "hate" Loeb, but "he obviously has a problem with me!" 
So who is the man behind all this post-split drama? Let's investigate.
Nick Loeb comes from an iconic banking dynasty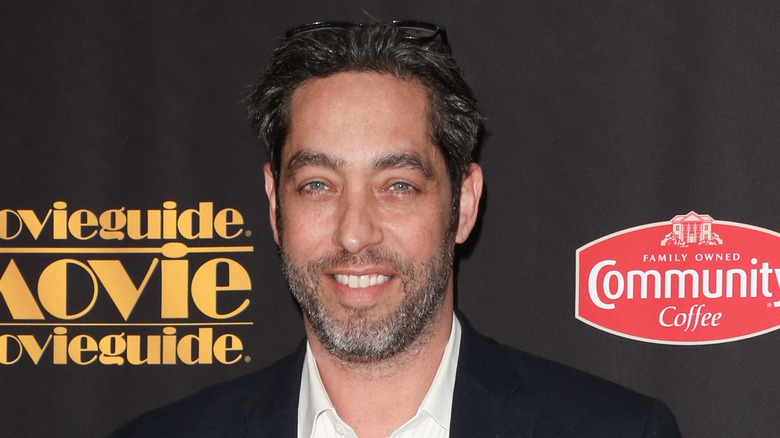 Paul Archuleta/Getty Images
This segment contains mentions of suicide.
Although best-known for his relationship with Sofia Vergara, Nick Loeb came from a high-profile pedigree before going on to forge his own multimillion-dollar business empire. Of the Loeb and Lehman banking families, Loeb was an "egocentric, arrogant and self-centered" socialite, as an "old friend" alleged to Page Six. "He was kind of a showoff — a rich kid with no real friends but he liked attention," she said. The attention-seeking can be sourced by Loeb himself back to his childhood of absent parents, as he detailed in a 2015 op-ed for The New York Times. "My father, whom l love, worked as a financier, philanthropist and diplomat. He was not around much," Loeb wrote, adding that after his mother divorced his dad, she shot and killed herself in 1996, an act Loeb told the New York Post in 1999 was "the last thing I'd expected her to do." 
Worth $10 million in 2021 according to Celebrity Net Worth, Loeb founded the Crunchy Condiment Company in 2011 and also co-founded the International Production Company (IPC). IPC's first film, per Celebrity Net Worth, was 2000's "The Smokers," which starred Dominique Swain, Thora Birch, and Loeb himself and was executive-produced by Quincy Jones. It snatched up the Audience Award at The New York Independent Film Festival and was ultimately sold to MGM. 
It sounds like while Loeb no longer has Vergara, he has done well creating his own path in life.
If you or someone you know is having suicidal thoughts, please call the National Suicide Prevention Lifeline at 1-800-273-TALK (8255) or text HOME to the Crisis Text Line at 741741.