The Truth About Willie Nelson's Wife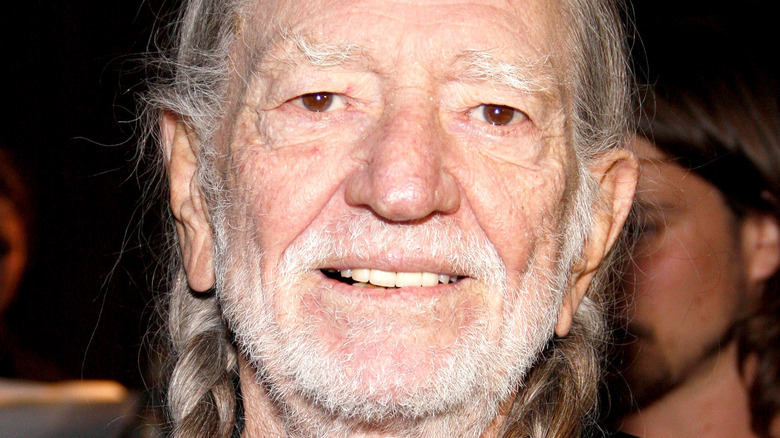 Shutterstock
Annie D'Angelo. Don't be surprised if that name doesn't ring any bells, as Annie isn't famous. She's not an actor, musician, well-known novelist, or artist. She is, however, the wife of one of country music's most iconic crooners. Willie Hugh Nelson, who is 88, married D'Angelo in 1991, making her his fourth wife, and still this one seems to be the one that will last. Celebrating 30 years of marriage this year, it's his longest relationship to date, according to The Boot. 
D'Angelo met Nelson when she worked as a makeup artist on the set of his 1986 film "Stagecoach," and the rest as they say, is history. Except the part where we get to know Annie a little better. Like most things about her, we're not going to find out much as D'Angelo is a private person and keeps most of her secrets close at hand. 
However, we do know a few nuggets of secret gold about Mrs. Willie Nelson. 
Workouts and singing helped this couple weather the pandemic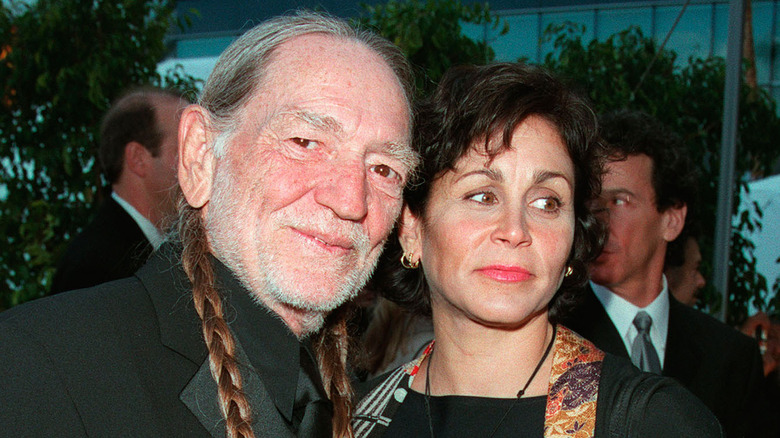 Shutterstock
Because they've weathered 30 years of marriage, when the pandemic hit, it wasn't much of a hardship to quarantine together, but Annie D'Angelo had some tips on how they stayed sane. According to The Boot, the pair works out three days a week, and of course, Willie Nelson's singing helps. He also thinks his wife's cannabis-infused chocolates are a fantastic way to enjoy some of his Willie's Reserve brand marijuana. And while the couple share sons Lukas Autry and Jacob Micah, Nelson is open and real about his relationship with D'Angelo
When asked if she was the love of his life, he answered: "Well, at the moment she is." He was also honest about his own faults. "I'm not easy to live with. I'm pretty temperamental, you know. I've been used to doing things my own way for so long that I'm not interested in any suggestions," he said (via The Boot). "There was friction with my other wives. But it seems like Annie and I did okay with each other. It takes a special person to live with me ... I've got great wives, great kids, great grandkids."
It seems both Nelson and D'Angelo have learned to live, with each other, in the moment and to cherish each and every one. At 88, it's safe to say Nelson knows a thing or two about time and how to spend it. Fans and critics alike could all take a page from his book on that one.