What's Been Revealed About Dua Lipa's Third Album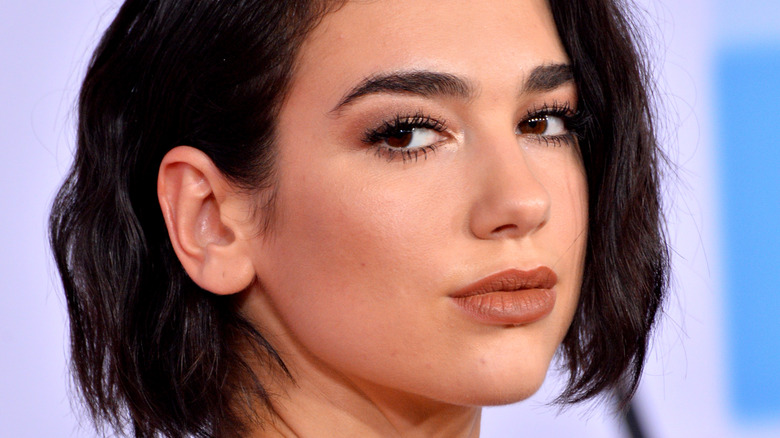 Shutterstock
Dua Lipa is on a creative roll right now and there's no stopping her. The British singer has been taking over the world with her infectious pop songs over the past couple of years and recently won a Grammy Award for Best Pop Vocal Album for her sophomore release, "Future Nostalgia."
As previously reported, the LP took Lipa's career to new heights and became her first chart-topper in the U.K. In a BBC Radio 2 interview in April, Lipa revealed that she had already started thinking about a follow-up album, per Music News. "I've started thinking a little bit. But I guess still playing around trying to see what my next direction or step is," she explained, adding, "It feels good, I am excited. I just hope I grow and mature as an artist and just make music that people enjoy and resonates with them and makes them happy."
Lipa took to Twitter on May 31 to announce that she will be releasing a music video for another "Future Nostalgia" song, "Love Again," on June 4. With that being said, album No. 3 may have been in the works for some time. Keep reading to find out more.
Dua Lipa started thinking of album No. 3 before 'Future Nostalgia' was done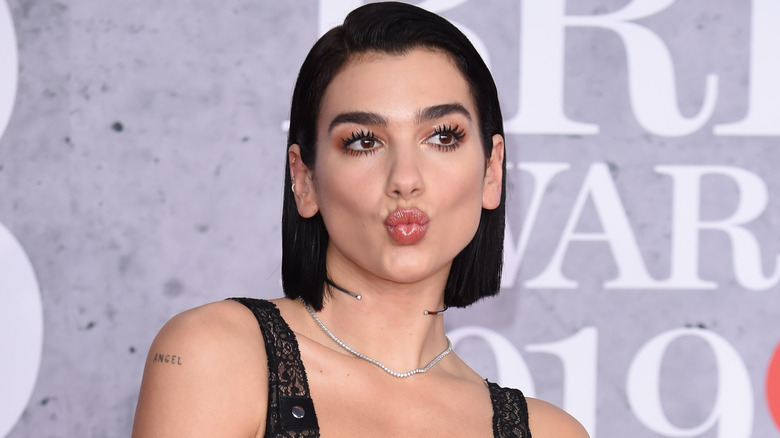 Shutterstock
After achieving global success with "Future Nostalgia," it comes as no surprise that Dua Lipa is hoping to keep the ball rolling with another album soon after. In a May interview with Variety, the president of Warner Records UK, Joe Kentish, revealed that Lipa is planning to pull off "something completely different and at scale" for her next release.
"She was talking about album No.3 when we barely had No.2 done!" he said, adding, "You're half-expecting that she might want to take a break or go about things differently but she's like 'Right, what's next?' Her interests, her knowledge, her thirst to learn new things and to be in control of what she does just grows and grows."
"She's taking time to fully realize the album conceptually, but her belief in herself and the belief that she can pull off something completely different and at scale has only grown," Kentish continued. In September 2021, Lipa plans to embark on an arena tour across Europe to promote her award-winning album, per NME. It seems the "Don't Start Now" hitmaker is truly unstoppable right now and we are totally here for it.