Inside Kaitlyn Bristowe And Jason Tartick's Wedding Plans
Bachelor Nation favorite Kaitlyn Bristowe and her fiance Jason Tartick are ready to "get the ball rolling" on their wedding plans. On the June 1 episode of the "Bachelor Happy Hour" podcast, the former Bachelorette dished on her vision for her upcoming nuptials, and it sounds like it's going to be a pretty lavish affair. 
"I want it to be like a Great Gatsby black-tie event like very glam which is so opposite of what I thought I would want. Because four years ago I would have been like, 'I want bohemian. I want farm style.' Like I just keep changing my mind, but yeah we basically just know that we want it to be hopefully in the summer of 2022 like early summer," she explained. "We want it to be like super chic and Jason wants it to be big, I want it to be more intimate, so we're gonna have to learn our compromising skills." 
Although Kaitlyn said she isn't quite sure where or when she and Jason will say I do, the pair are definitely ready to be husband and wife after two years of dating, per People. Keep scrolling for more details about their upcoming wedding. 
Kaitlyn Bristowe's wedding will be a night to remember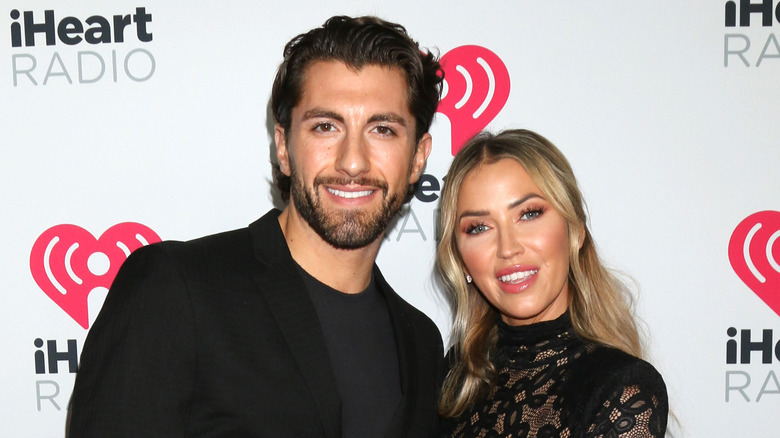 Shutterstock
Since Kaitlyn Bristowe and Jason Tartick just announced their engagement on May 10, Kaitlyn said nothing is set in stone for their special day as of yet on the "Bachelor Happy Hour" podcast. However, she does anticipate one hell of a party.
"Both of our families are nuts in the best way possible. Like both sides of the family are so high energy and all like to have a good time ... we're gonna be serving like Pedialyte before you walk in so that like the next day you can survive because it's gonna be a party," she joked. 
Of course, the recipe for a great shindig is awesome music and they already have that covered. "We wanna have a piano man and do sing-alongs," Kaitlyn shared, adding that Jason loved the piano man and band at his brother's wedding. "He said that is something he will never forget from any wedding because people came together and [were] singing and so we really like that idea."
Despite the mayhem that comes with planning a huge affair, Kaitlyn thinks she'll be able to keep her cool through it all, or so she hopes."When I am removed from it I am very chill, but when I am in it I need everything to be perfect and so I'm very curious to see what kind of bride I'm gonna be," she said. "I'm either gonna be super chill or super psycho." Only time will tell!