Are Prince Harry's Interviews Creating New Concerns For Meghan Markle?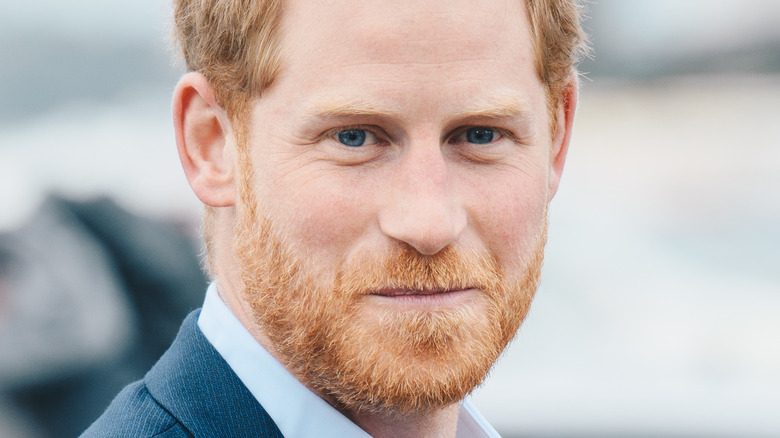 Shutterstock
Prince Harry has been making headlines consistently over the past few weeks, starting back in early March when his interview with Oprah Winfrey aired on CBS. The Duke of Sussex's latest venture — his AppleTV+ docuseries with Oprah Winfrey called "The Me You Can't See" — has earned him some additional time in the media's spotlight. As part of the series, Harry has chosen to speak out candidly about several of the things that he has gone through in his life, including the depression and anxiety that he has felt over the years since losing his mother when he was just a teenager. 
Although Harry does have the support of his wife, Meghan Markle, as he advocates for mental health while discussing his own, a source claims that the Duchess of Sussex has some serious concerns stemming from Harry's recent appearances — such as his sit-down with Dax Shepard on the May 13 episode of the actor's Armchair Expert podcast. While some of the things that Harry has opened up about have been well-received by the public, other things that Harry has been discussing, such as the way in which his father has treated him over the years, have not received the highest of praise. Keep reading to find out what one source had to say about Meghan's new fears.
Meghan Markle reportedly doesn't want to lose her royal title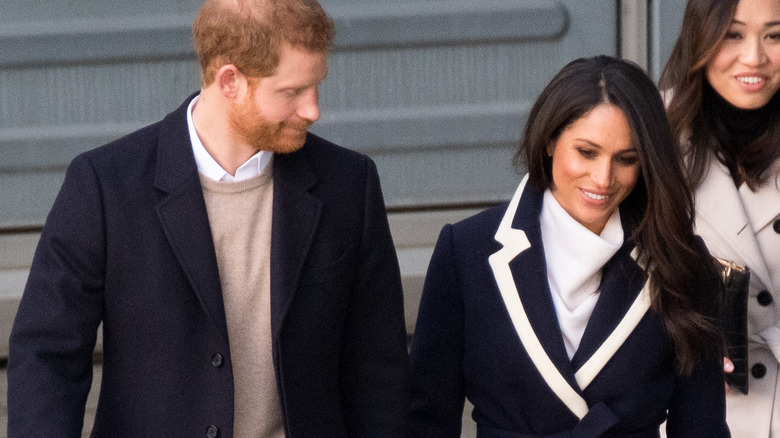 Shutterstock
Things certainly don't seem to be cooling off for Prince Harry and Meghan Markle when it comes to the media attention they've been receiving lately. And a source close to the Duchess of Sussex told Heat magazine that Meghan is starting to get a little bit worried that she and Harry are pushing things too far. "She's told Harry that they need to tone down the attacks on the Royal Family. She's afraid they'll take away their royal titles, which would be a PR disaster. Right now, she's inundated with offers, and that's in part to being a duchess," the source told the outlet, according to Express. 
This claim comes just two weeks after the Daily Mail reported that royal aides think that Harry and Meghan should give up their titles. "They should put the titles into abeyance, so they still exist, but are not used...They should just become Harry and Meghan," an aide told the outlet in a May 15 report. "They should just become Harry and Meghan. And if they refuse to do that, they have to explain why not," the source added. It is unlikely, however, that the queen would revoke the couple's titles, due to the 1917 Title Deprivation Act. The "strict law" states that any person who is to be stripped of a British peerage must be deemed an "enemy" of the UK. Surely Harry hasn't taken things that far quite yet.