Howie Mandel Gives Update On Simon Cowell's Surgery Recovery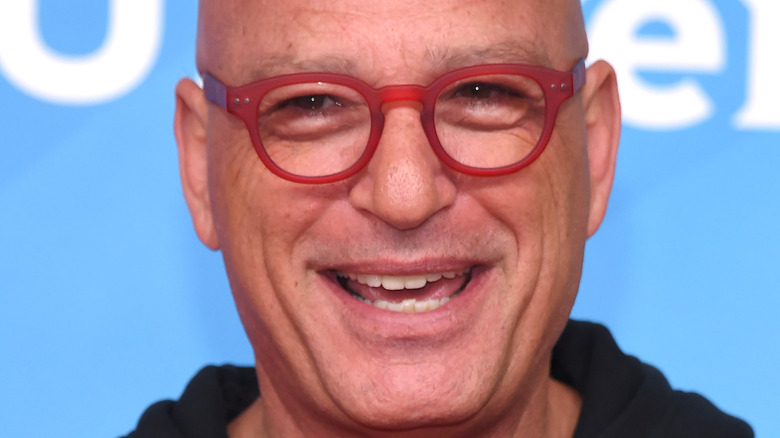 Shutterstock
Season 15 of "America's Got Talent" dealt with an unprecedented bundle of challenges in 2020. The COVID-19 pandemic that year halted production and auditions midway through the season in March, picking up three months later in June with significant changes, as TV Line reported. Furthermore, judge and show creator Simon Cowell had a bicycling accident in August 2020 that caused him to break his back in several places, according to People, requiring the reality-competition staple to undergo five hours of surgery inserting "a number of fusions and metal rod put into his back."
Always one to have the last word, Cowell reassured fans right after surgery, tweeting his good spirits and gratitude on August 9, 2020. "Some good advice... If you buy an electric trail bike, read the manual before you ride it for the first time," he joked, adding in a follow-up, "a massive thank you to all the nurses and doctors... Stay safe everyone." In February 2021, he gave his first post-surgery TV interview to Extra sharing, "It could have been a lot worse. When I saw the X-ray, I really nearly could have smashed my spine to pieces, so I literally wouldn't have been able to walk." Scary!
How is the television personality doing now? Co-judge Howie Mandel gave the scoop hours ahead of June 1 Season 16 premiere of "AGT." Read on!
Howie Mandel says he missed 'the Simon factor'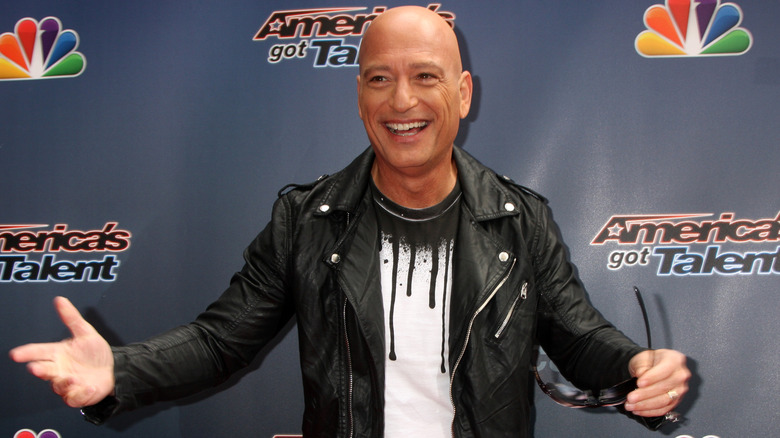 Shutterstock
Simon Cowell is back in the judge's seat on the June 1 premiere of Season 16 of "America's Got Talent" — and fellow judge Howie Mandel couldn't be happier. As Mandel told People, the show is "welcoming Simon back, healthier and better than ever." The funnyman told ET in August 2020, as Cowell recovered from back surgery, that "I miss that Simon factor. So every time I look down the table and I don't see my buddy, I miss him." 
Cowell's absence seemed to have punctuated what Mandel described as a "horrible year" to People after the COVID-19 pandemic disrupted their show's production in 2020. "It was the most stressful thing that anybody, including myself, has ever experienced in their lifetime," the comedian and TV personality mused. "Simon's injury and the fact that we lost an audience" were two of the main reasons Mandel called "AGT" season 15 "precarious." However, now that "things have loosened up a little bit," Mandel excitedly gushed, "We're back. We are the light at the end of the tunnel." 
The return of a live audience helps matters greatly. "Just to hear anybody be behind you and... affirm that what you just heard or what you just saw or how you just judged" was reassuring, Mandel shared. Echoing what many mid-2021 feel after the disruption caused by the pandemic, Mandel noted, "It feels like we're alive again." Indeed, a cause for celebration.