The Real Reason Simon Cowell Went To Jail As A Child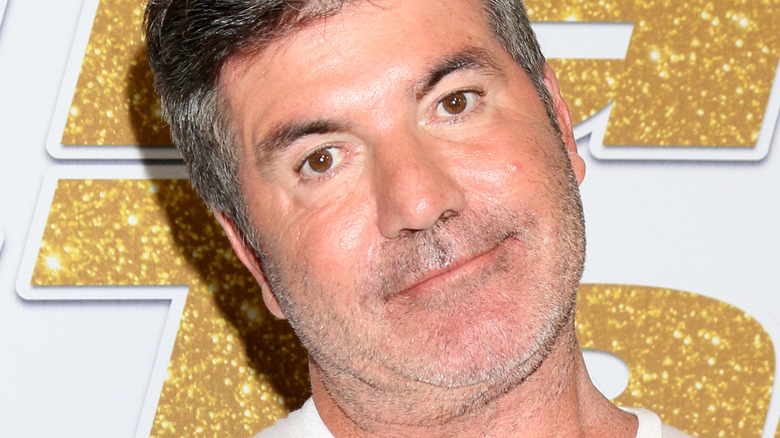 Shutterstock
In the 2000s, Simon Cowell established himself as the mean, blunt, and British judge on the cultural phenomenon that was "American Idol." Cowell gave some of the most biting, seething critiques to prospective pop stars, with classics like, "I'm tempted to ask if you sang that the night before your wife left you," "You have the personality of a handle," and "If you would be singing like this 2,000 years ago, people would have stoned you" (via ScoopWhoop). Classic Simon! 
Cowell left "American Idol" in 2010 and launched the short-lived American version of "The X Factor" the next year. Cowell later cited issues with the age range as one of his reasons for leaving "Idol." "How can you say, 'You can't be a star [because of your age],'" Cowell told Hollywood Life in 2019. "... why isn't a 35-year-old just as great as an 18-year-old?" Although the U.S. "X Factor" didn't quite hit in the same way, he continued judging reality competition shows, including "Britain's Got Talent" and "America's Got Talent."
While it wouldn't be surprising to hear that Cowell was a bit of tough cookie as a kid, he revealed that he actually went to jail when he was 12 years old. Wait, what!? Even given that Cowell has a hardened exterior, what happened may still shock you.
Simon Cowell's bus prank gone horribly wrong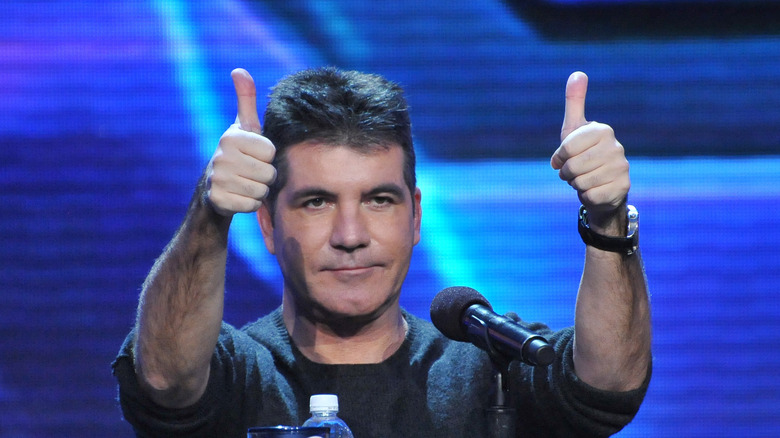 Shutterstock
When he was just 12 years old, Simon Cowell hijacked a bus ... at gunpoint. Well, it was a toy gun, but still! Take a minute to let that sink in.
Cowell first spoke about his infamous prank (gone wrong) on "Jimmy Kimmel Live!" in 2011, per Watford Observer. "I was so obnoxious and so badly behaved [growing up. I suppose the naughtiest thing I did when I was about 12," he explained. "We had these pea guns, and I was living in England in a place called Radlett and I wanted to go to Watford, which was ten miles away. So I got on this bus — and as a joke, it was a joke, I put the gun to the driver's head and I said 'take me to Watford.' And I remember thinking 'God, he's really playing the part here because we're not stopping.'" Eek! 
When the bus arrived, police were there waiting, and Cowell and his accomplice were apprehended at the scene. "We were thrown in these cells and eventually this policeman came in and said, 'where did you get the guns?' And I said, 'a toy shop, they're pea guns.' He added, "My mum and dad came in and my mum was actually worse than the police...she was furious with me." 
Well, can you blame her!? Luckily, that was Cowell's last serious brush with the law. Unless you count singers he'd later call criminally bad!