The Sad Detail About Susan Boyle's BGT Audition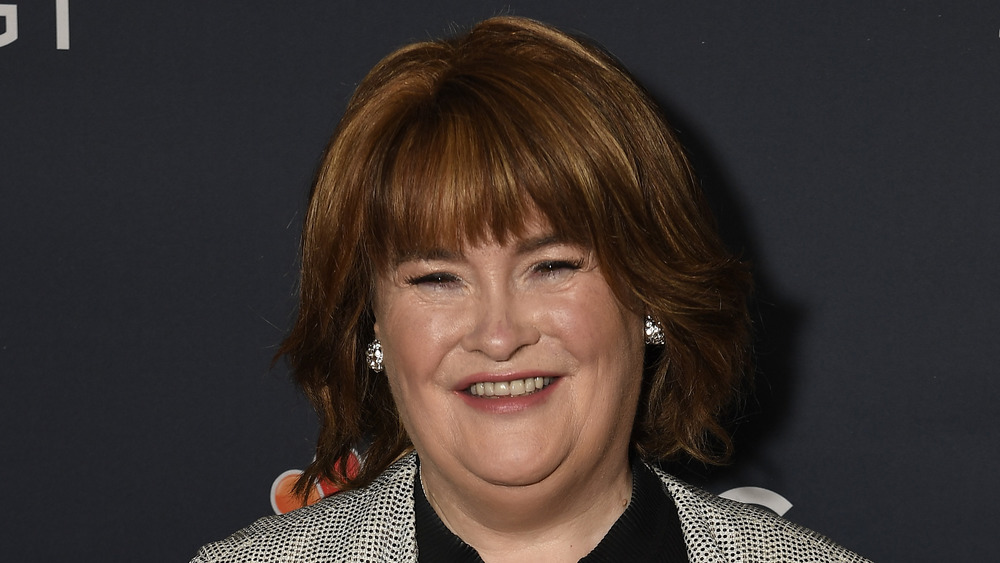 Frazer Harrison/Getty Images
Susan Boyle "dreamed a dream" and turned it into a reality! But, apparently, the journey getting there was a bit of a nightmare. 
To refresh your memory, it all began in 2009, when an unassuming Scottish lass walked onto the Britain's Got Talent stage. The judges, including Simon Cowell, scoffed at Boyle as she introduced herself to the crowd. But that was before she opened her mouth to sing. Boyle proceeded to blow the judges — and the world — away with her breathtaking rendition of "I Dreamed a Dream" from Les Miserables. Today, that clip is as much a part of reality TV history as it is YouTube canon. And a star, as they say, was born. 
According to The Sun, Boyle's 2009 first album I Dreamed A Dream became the UK's best-selling debut of all time and, to date, she has released seven successful albums and sold more than 25 million records worldwide. Boyle has toured the world, "been proposed to in Japan," as she told People, and earned two Grammy nominations. In other words, you should never judge a book by its cover. Even today, Boyle has set the gold standard for the hidden-in-plain-sight superstar that talent competitions crave, but rarely find. 
That being said, it was not easy getting to that iconic BGT moment. Although there is a happy ending to this tale, the journey to the audition seen around the world was filled with hardship. Scroll down for the sad backstory behind Susan Boyle's BGT audition. 
Susan Boyle was suffering a loss at the time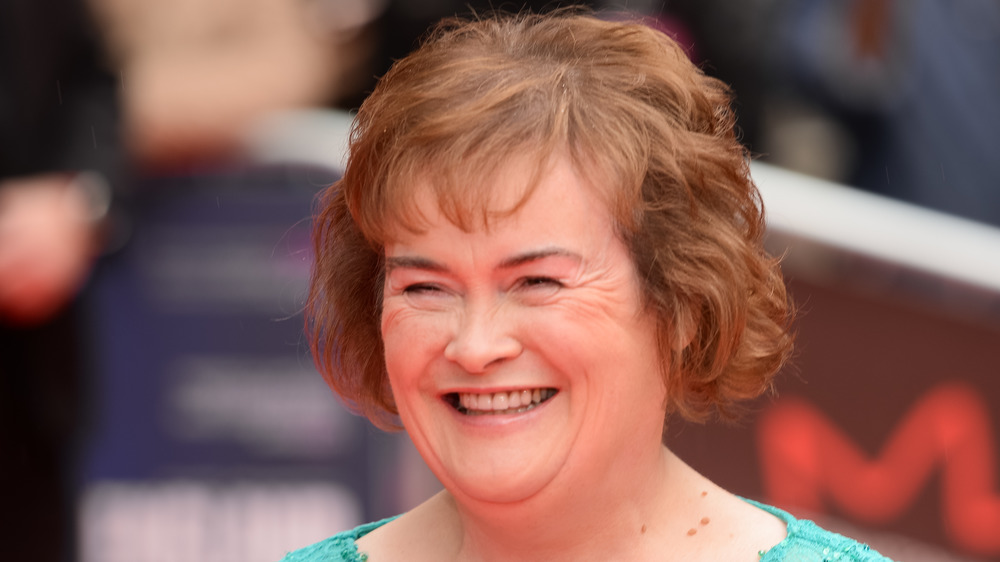 Roberto Ricciuti/Getty Images
So, what's the backstory behind Susan Boyle's Britain's Got Talent audition you did not know? Unfortunately, there was some pain behind her legendary "I Dreamed A Dream" moment. For one thing, the star had auditioned for many other competitions before BGT. "I'd been to 12 auditions for various things before, I'd actually already auditioned for X Factor previously and it was suggested that I should audition for Britain's Got Talent," Boyle told Northern Life Magazine, per Express. 
Boyle added that when she finally did get in front of the judges for her now-famous audition moment, a more serious tragedy had struck; her mother passed away in 2007. "At the time my mother had just died," she said. "I would have loved her to have seen it, but I believe she was there spiritually to see what was going on. She was right beside me. I decided to just 'tough it out.'" 
Obviously, it was all meant to be, as Boyle has now become a superstar and recently released her latest album TEN after a four-year hiatus. In early 2020, she remodeled the home she shared with her mother, in which she opted to reside even after all the fame. "Some people thought I looked like a doily in that dress," Boyle said with a laugh about her original BGT audition outfit. Well, no one's laughing at how far Susan Boyle has come now, that's for sure!