Why Susan Boyle Feels A Connection To The Song That Made Her Famous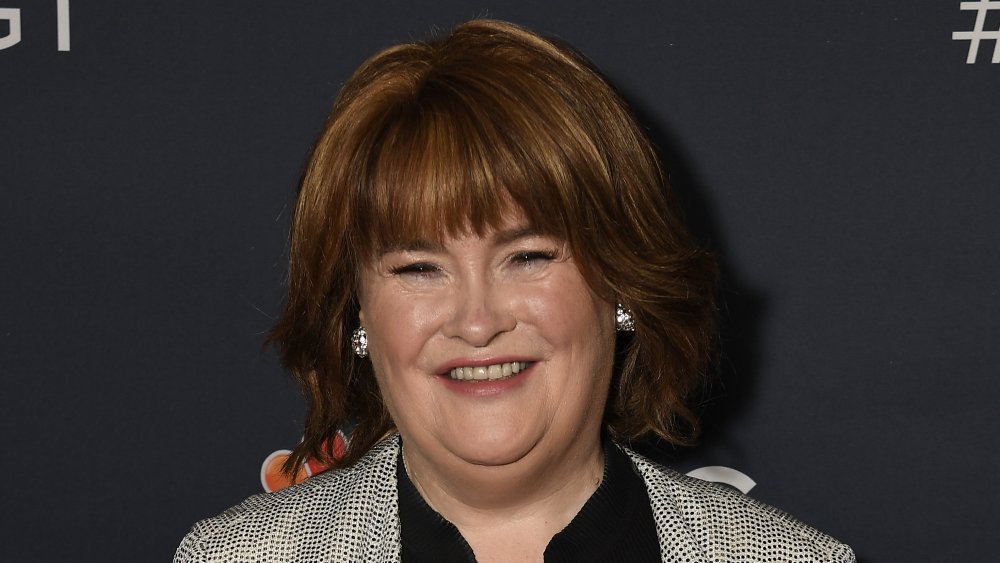 Frazer Harrison/Getty Images
Everyone remembers Susan Boyle's audition for Britain's Got Talent. When she took the stage, the audience and judges could barely contain their disdain and skepticism, but as soon as she opened her mouth to sing, everyone immediately changed their tune. Since then, Boyle has had a great career — selling millions of albums, touring the world, and remaining the star of one of the most viral moments of all time.
Boyle has earned a decade of success and recording a wide variety of music, singing everything from Broadway standards to Christmas carols to songs written just for her. Despite the wide range of music that Boyle has recorded, there's one song that stands out about the rest: "I Dreamed A Dream," the soaring power ballad from Les Misérables that Boyle sang back at her very first audition for Simon Cowell.
For Boyle, the song is personal, and not just because it marked the moment her life changed forever. Let's take a closer look at why.
Susan Boyle found her audition song very relatable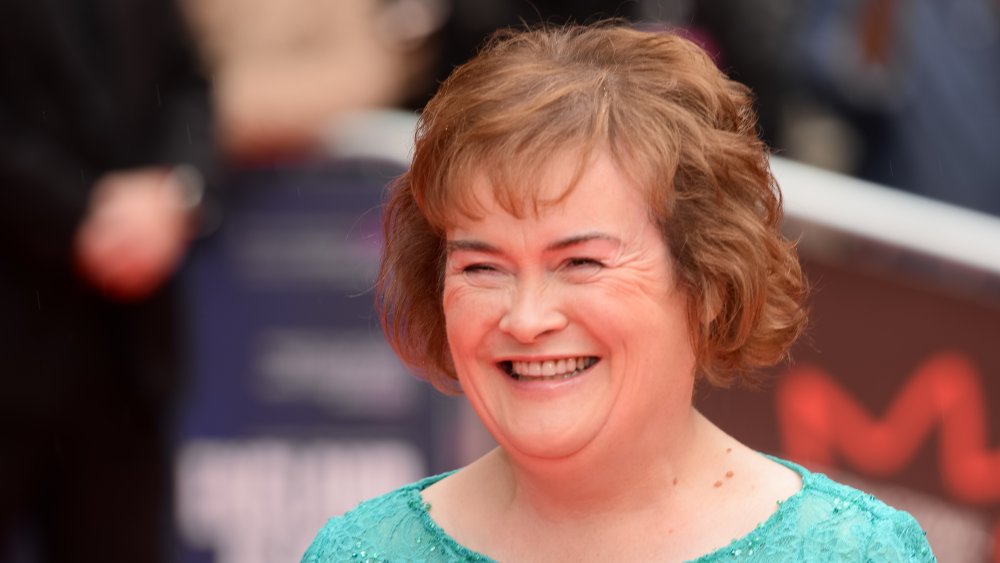 Roberto Ricciuti/Getty Images
"I Dreamed A Dream" changed Susan Boyle's life, but its message is something that still resonates with the singer. "It's about a lady who, more or less, was left on her own with nothing. Lots was taken away from her and she had to rebuild her life again," the star explained to People in August 2019. 
In the source musical, Les Misérables, the song is sung by Fantine, who works in a factory to send money to her young daughter. After Fantine is fired from her job, she sells her hair, and eventually turns to prostitution to try to help her daughter. It is at this point that she sings "I Dreamed A Dream," reflecting on how far she's fallen, and how different she thought and wanted her life to be.
While Boyle's life wasn't quite as extreme as Fantine's may have been, the struggle-filled situation was still something she could relate to before becoming famous. Boyle was diagnosed with Asperger's as a child and was bullied while growing up. Boyle lived with her mother well into adulthood, struggled for money, and had a particularly difficult time dealing with her mother's death in 2007, two years before she would rise to fame on TV.
Of course, today Boyle is on top of the world and shows no sign of stopping, but "I Dreamed A Dream" will always hold a special meaning to her.