Lance Bass Reveals Exciting Family News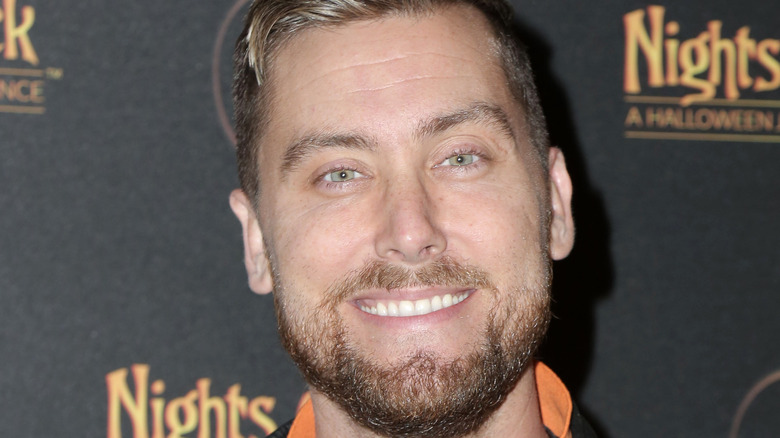 Shutterstock
Former *NSYNC boy bander Lance Bass has come a long way since his days singing and dancing on stage alongside Justin Timberlake, Joey Fatone, JC Chasez, and Chris Kirkpatrick. On June 1, he revealed some truly exciting news about his family that fans would not want to miss.
As Today detailed, Bass grew up in a religious family throughout his childhood. He was just 16 when he became a member of *NSYNC, and the group eventually sold more than 70 million records during their years of popularity (per People). Throughout all those years, Bass hid what he knew about his sexuality from everybody. While he knew at the age of 5 he was gay, his upbringing in a Southern Baptist Church had taught him being gay was a sin. Bass kept this to himself until he had his first boyfriend when he was in his early 20s, and it was a couple of years beyond that before he told anybody in his inner circle.
Even after *NSYNC disbanded in 2002, Bass kept his sexuality private, eventually embracing it after a Fourth of July trip in 2006. "That was very liberating of course, but then the magazine started calling," he told Today. People noted that Bass met actor Michael Turchin in 2011 and the two married in 2014. On their 10th anniversary in May, they celebrated with new rings that remind Bass of "the 10 blissful years" he's had with Turchin. Now, the couple is revealing what's next for them.
Lance Bass and Michael Turchin navigated a long, difficult journey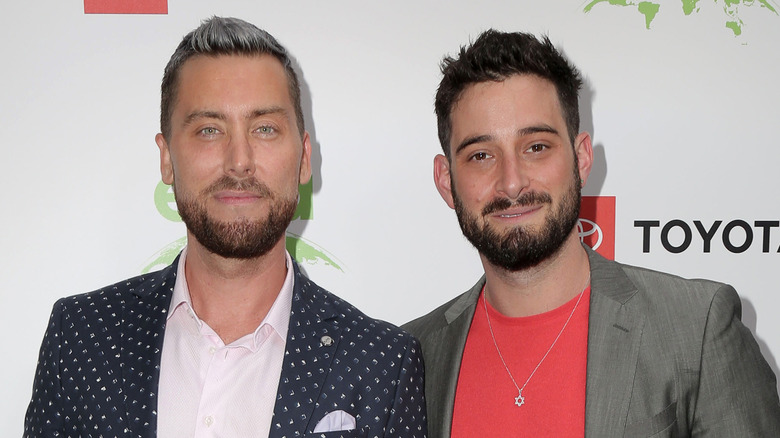 Shutterstock
On June 1, Lance Bass and Michael Turchin kicked off Pride Month by revealing in a campy TikTok video they were expanding their family. As they shared with People, they will welcome a set of twins, one boy and one girl, in November via a surrogate. Bass and Turchin opened up about what a difficult journey this became, acknowledging they wanted to help other couples sharing similar struggles.
"We went through nine different egg donors," Turchin explained. Last year, they had a surrogate who was pregnant with twins and miscarried. They needed to start from square one this time, and they found a surrogate who seemed "meant to be." They'd already been trying for four years, so they "were very cautious to get excited."
"You start planning their future in your head already, but we were so scared because we didn't want to go through the pain again of losing them. We told our friends and family about the ninth week, when we finally felt comfortable. You think you're going to jinx it or something," Bass explained to People. The couple always loved the idea of having twins, as Turchin is a twin himself, and they'd dreamed of a boy and a girl. Bass is hoping they'll arrive by Halloween, admitting, "I'm obsessed and they're going to be obsessed" with the holiday. Naturally, they're excited to become dads, and they're both especially thrilled to experience holidays "through a child's eyes" in the years ahead.