Inside Kelsea Ballerini's Marriage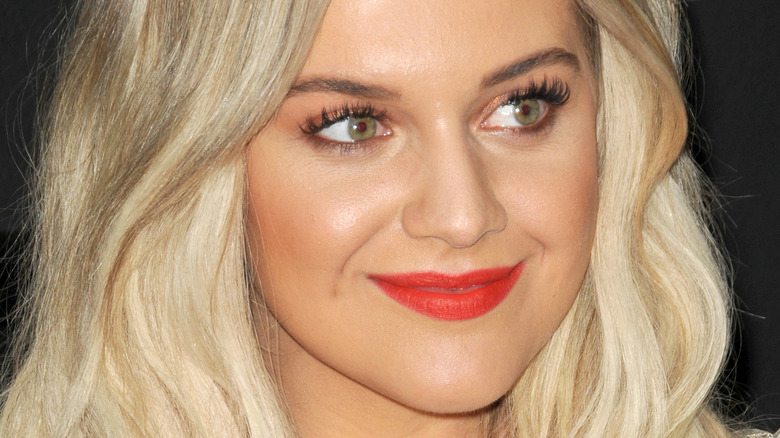 Shutterstock
With the 2021 CMT Music Awards slated for June 9, country superstar Kelsea Ballerini is gearing up to host the star-studded event alongside fellow heavy-hitter, Kane Brown. This is the first time Ballerini will play host for the big night, though Brown — who emceed in 2020 — is a seasoned pro by now. "The CMT Awards are so special because they are truly fan voted," Ballerini said in a statement (via Entertainment Tonight). "Following a year plus where we have not been able to be with the fans and share music together, will make this night even more special."
But the awards ceremony is not the only bright, shining light in Ballerini's life right now. The star is fresh off a stint on Season 20 of "The Voice," where she briefly subbed in for judge Kelly Clarkson, per Today. Not only that, but she also teamed up with country icon Kenny Chesney for a song called "Half of My Hometown," that (just like much of what she does) has proven to be a huge hit with fans. 
It's safe to say Ballerini has made a name for herself in the country music industry, but she could not have done it without the support of her partner, Morgan Evans. A fellow country star, Evans' unconditional support has helped power Ballerini's success, and he has even performed with her onstage for several occasions! Let's take a look inside the couple's marriage.
Kelsea Ballerini and Morgan Evans have a relatable love story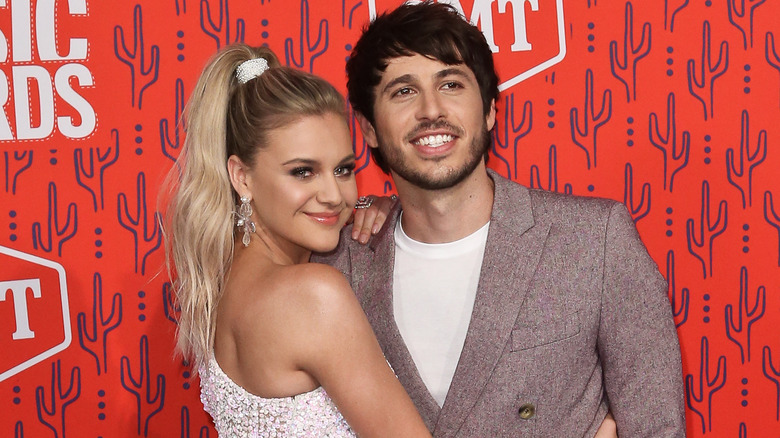 Shutterstock
Kelsea Ballerini might be a millionaire Grammy nominee, but her love story is a relatable one. Per People, she met husband Morgan Evans in his homeland of Australia after the pair co-hosted a 2016 awards show, but it was not until the afterparty that things started clicking. "He was like, 'Let's take a shot,'" the "Hole in the Bottle" singer told People. "I remember taking that shot and putting it down and looking at him like, 'Oh...he's superhot.' Later that night he leaned over and asked if he could kiss me ... and I said yes." 
Some relationships that start over alcohol fizzle out in the sober light of day, but not this one. Ballerini was engaged by the end of that year, when (again, relatably), Evans proposed while his girlfriend was in the kitchen "burning pancakes." Things came full circle at their 2017 wedding, where they toasted with tequila shots because "that's how we started," Ballerini told People.
After a few years of wedded bliss, these two seem happier than ever. "With our careers, we get to do what we love, then we get to find time to be with who we love," Ballerini said (via People). "I think that makes for a really full life — when you can do everything that you want, and then share it with someone." For this singer-songwriter couple, it's the shared musical passion that has laid the foundation for their successful marriage.