Why Zac Efron Turned Down A Record Deal With Simon Cowell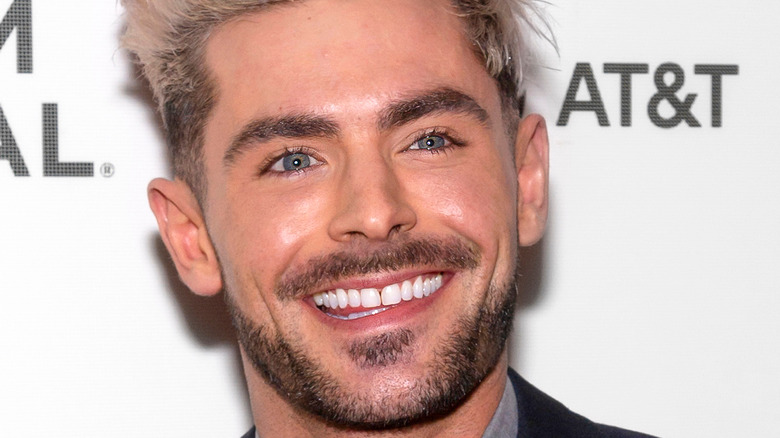 Shutterstock
Since starring in blockbuster movies like "Baywatch," "The Greatest Showman," and "Neighbors," Zac Efron seems to be keeping a low profile. In 2020, TMZ reported that the actor put his Los Angeles home up for sale with plans to relocate Down Under after becoming disillusioned by Hollywood. "Our sources say Zac is burnt out living in and around Hollywood — he's never been one for the limelight, or for being the center of attention," the outlet reported, adding, "we're told he doesn't like the paparazzi following him around town." 
His pared-down lifestyle was also referenced in the Netflix docuseries "Down to Earth with Zac Efron," which featured Efron traveling around the globe with a wellness guru in a bid to find healthier, more sustainable ways to live. In the show's fourth episode, the "High School Musical" alum got candid about his need to get out of Hollywood, because the spotlight is "not conducive to a 'long, happy, mentally-sound life'" (via Daily Mail). That said, fans shouldn't worry — he doesn't seem to be looking to flee the movie biz, just rejigger his priorities. With regard to those priorities, self-care is topping the list, but that wasn't always the case. In fact, when Efron was just starting out, he was putting all his eggs in the acting basket, so much so that he once turned down an offer from "American Idol" judge, Simon Cowell! Let's take a look at what happened.
Early on in his career, acting was Zac Efron's top priority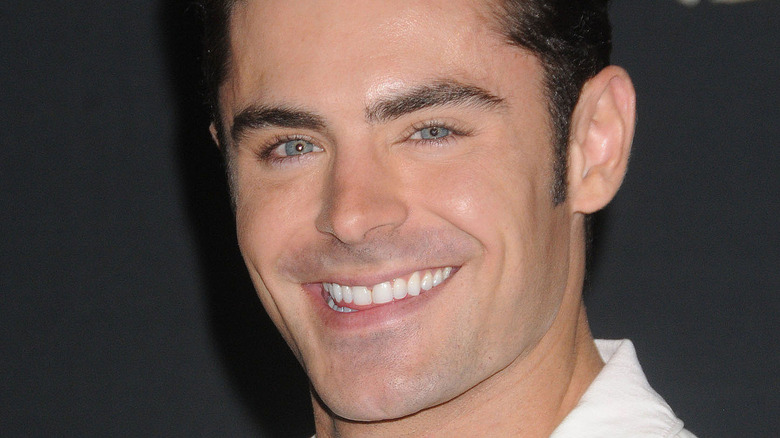 Shutterstock
Anyone familiar with Zac Efron likely remembers that he shot to fame in the smash-hit Disney musical "High School Musical." But when the first film premiered in 2006, it was Drew Seeley — and not Efron — who was belting out the tunes. Per J-14, the latter didn't actually provide his own vocals until the second and third movie installments. "I'm very fortunate that Drew has gotten proper credit and also that I've gotten the opportunity to come back and try it again with my own voice," Efron shared with J-14. "He's very talented. I consider myself a regular kid that can carry a tune."
Efron might give credit to Seeley, but he's no singing slouch. In fact, the combination of his stage presence and vocal talent impressed one notoriously tough critic in Simon Cowell. The National Enquirer reports that Cowell offered Efron a record deal during his "High School Musical" heyday, telling the star that they could "make millions" together. However, Efron was laser focused on his acting career and opted out of the singing route. His co-stars Ashley Tisdale (Sharpay Evans) and Vanessa Hudgens (Gabriella Montez) both released albums that found mainstream success, but considering the fact that Efron is the biggest star to come out of the "High School Musical" franchise, he clearly didn't do too badly for himself.