The Truth About Lala Kent's Feud With Jennifer Lawrence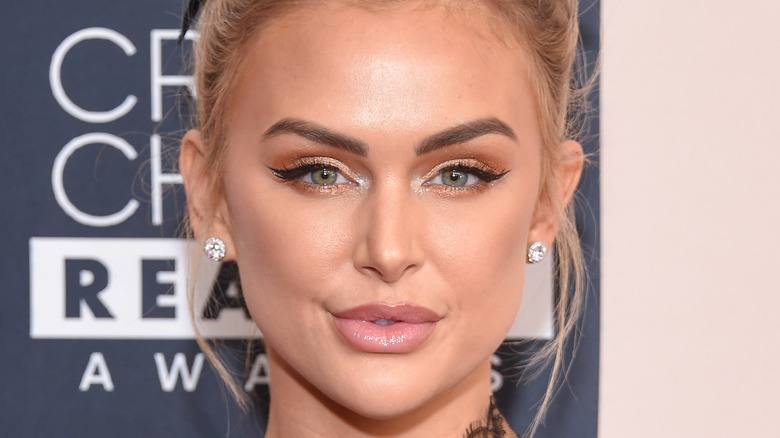 Shutterstock
If you've ever watched "Vanderpump Rules," then you know that Lala Kent (real name Lauryn) loves to fight. Since joining the cast in Season 4, Lala has feuded with just about everyone. When the show began, she couldn't get along with anyone other than her best frenemy James Kennedy. As the years dragged on, though, alliances changed, and Lala ditched James for the rest of the cast, mostly because he was saying mean things about her "man."
Lala even likes to fight off screen as much as she does when the cameras are rolling. In 2019, Lala got into a bizarre and very public fight with 50 Cent, who claimed that Lala's fiance, Randall Emmett, owed him a large sum of money. 50 posted embarrassing screenshots of convos between himself and Emmett and Lala fought back in lengthy Instagram comments implying that 50 mistreats women, per The Cut.
Eventually, Emmett and 50 reached some kind of financial agreement, and the feud was forgotten. 50 isn't Lala's must public enemy, however. No, that honor goes to Jennifer Lawrence.
Read on to find out what J.Law did to Lala and why Lala lost her temper.
Jennifer Lawrence had some words for Lala Kent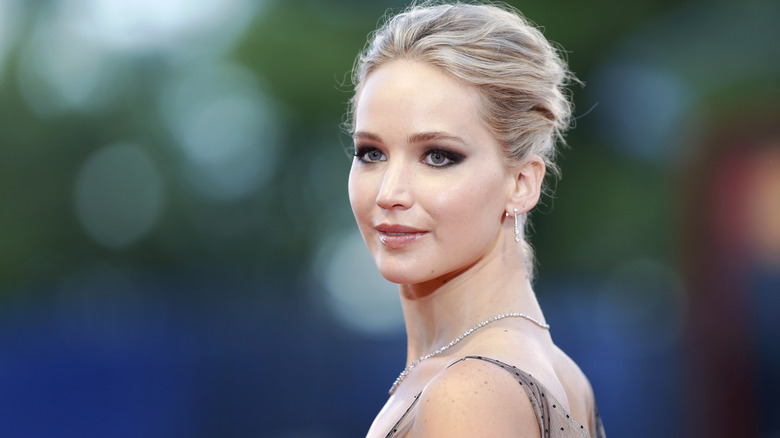 Shutterstock
The trouble started when self-proclaimed "Vanderpump Rules" super-fan Jennifer Lawrence appeared on Bravo's "Watch What Happens Live!" in 2018, per The Cut. Andy Cohen asked Lawrence for her opinion of a recent episode, and Lawrence did not mince words when talking about Lala Kent. "I'm like, b***h, you's a c**t." Yikes.
To the surprise of no one, Lala was deeply displeased by the Oscar winner's characterization of her. "B*tch, you better pray I don't see you in the streets," she reportedly wrote in a since-deleted tweet. "You claim you are pro-women and you call another woman a c**t? You're gross."
Lala further explained her fiery reaction in an interview with Sirius XM. "The thing is," she said, "No one wants to be called the C-word, especially by an A-list celebrity on national television," which is honestly one of the more relatable things she's ever said. "I was such a huge fan of hers, and it bummed me out. I thought that she had a little more class than that ... And congrats on two bombed movies in a row."
Lala further criticized Lawrence in a Juicy Scoop interview (per Perez Hilton) where she assured the interviewer that she would never have anything kind to say about the actor and called her "pudgy." After some serious backlash, Lala tweeted a since-deleted apology for the emotional interview and claimed that she and Lawrence were all good.
OK, sure, but we won't believe it until Lawrence makes a cameo on "Vanderpump Rules."