The Truth About Jennifer Lopez And Ben Affleck's Chemistry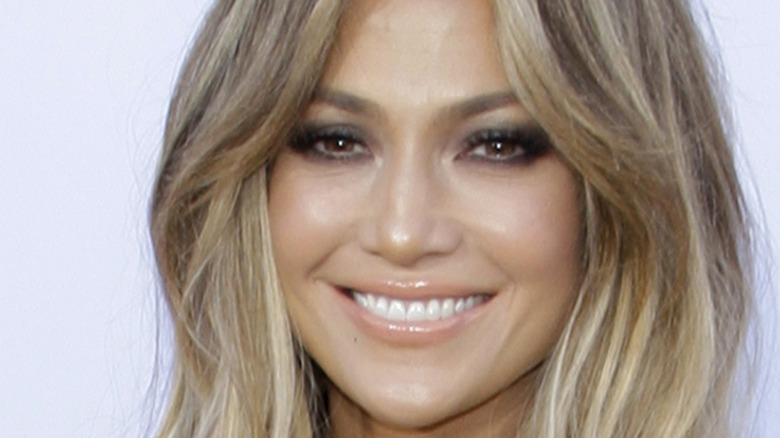 Shutterstock
Jennifer Lopez and Ben Affleck no longer seem to be hiding their relationship, as evidenced by their decision to step out arm-in-arm in West Hollywood on May 31, according to paparazzi photos supplied by Page Six. The two were spotted walking to dinner at Wolfgang Puck's restaurant at the Pendry Hotel while all cozied up to one another. According to the report, Lopez and Affleck "left no doubt they're back together" during their latest public outing. Lopez is currently in Los Angeles for work, but also because she "wanted to spend time with Affleck," according to People magazine. "They will continue to travel back and forth between Los Angeles and Miami. They are very happy together," a source told the outlet. And travel they have; Lopez and Affleck have been seen together in Montana, California, and Florida, over the past six weeks.
It's no secret that Lopez and Affleck — better known as Bennifer — had great chemistry when they first dated, some 17 years ago. Whenever they were photographed together, they were very hands-on and very lovey-dovey, whether walking the red carpet, or just on a casual date. However, they are both in very different places at this point in their lives, and they've both grown into different people. That begs the question: Is their chemistry the same? Keep reading to find out.
Jennifer Lopez and Ben Affleck still have the hots for each other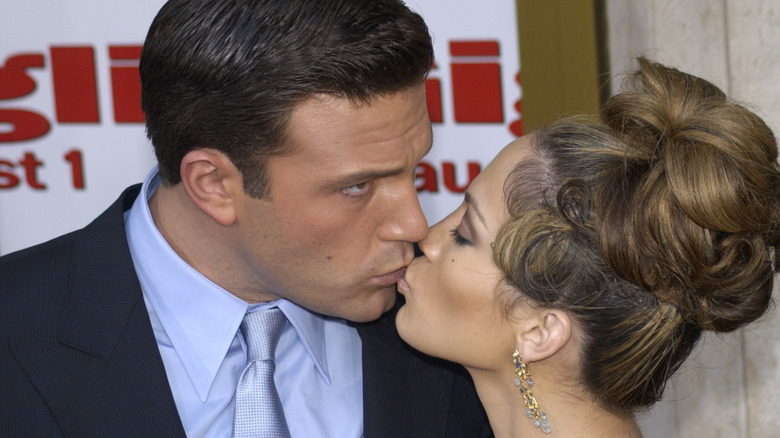 Shutterstock
As fate would have it, Jennifer Lopez and Ben Affleck look like they are wildly attracted to one another. A source told Us Weekly that "Jen and Ben have been all over each other and can't seem to get enough — all day, every day," adding that "their chemistry is off the charts." It seems as though not much has changed when it comes to how these two feel about each other, and it is no surprise that they are "always affectionate."
Us Weekly's source echoes a source that spoke with E! News a couple of weeks earlier. "It's natural between them and the chemistry is unreal. They picked up where they last left off and are enjoying each other's company right now," E!'s source explained. And while the two have not yet spoken out about their status, nor have they gone Instagram official in any way, this doesn't seem to be a fling — and sources would agree. "This is not a casual relationship. They are taking it seriously and want it to be long-lasting," a source told People magazine. And fans are loving every single minute!