Katy Perry Talks The 'Unconditional' Love She Has With Orlando Bloom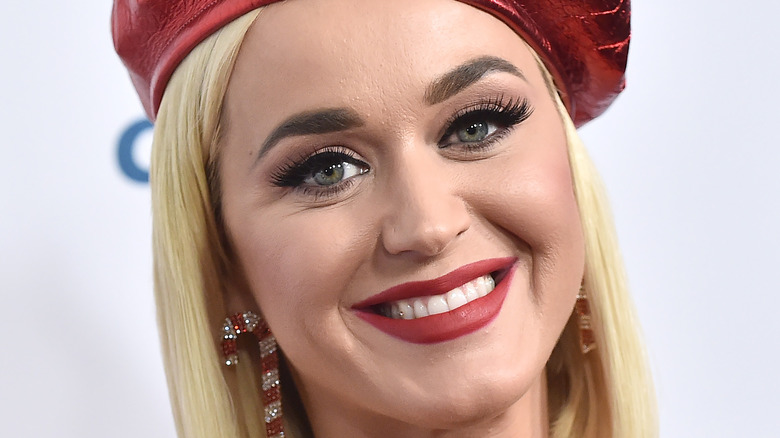 Shutterstock
Pop singer Katy Perry has graced L'Officiel USA's latest cover and looks nothing short of stunning, unsurprisingly.
The "Never Really Over" hitmaker was captured close-up and wowed fans in a brown, leather coat. Perry is known for reinventing her image and rocked wavy blonde locks for the occasion. She accessorized with stud earrings and gazed directly at the camera lens with her lips parted. The award-winning star shared the snapshot to her Instagram page, which certainly didn't go unnoticed by her huge 121 million following. In the span of one day, her post racked up more than 727,000 likes and over 4,800 comments.
During the publication's interview, Perry discussed her upcoming Las Vegas residency, "Play," at the Resorts World Las Vegas. Even though it will be the first time she will be performing a concert since the pandemic, she doesn't seem to be nervous about it all. "I know that when I go back on the stage, I'm going to do my best and give it my all as I always do with my projects," Perry said. "I've been professionally busy since I was 13, and now I've really stopped to smell the roses."
Last year, Perry started a family with her partner, actor Orlando Bloom, and also opened up about their wholesome relationship. Keep reading to find out more.
Katy Perry knew she wanted Orlando Bloom to be the father of her children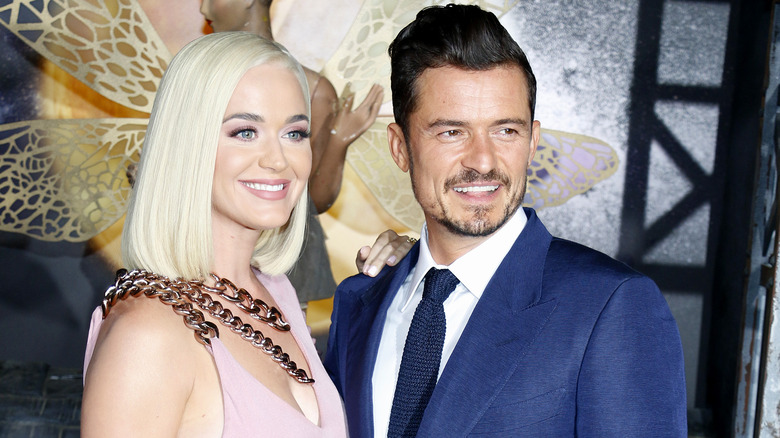 Shutterstock
According to Glamour, Katy Perry and Orlando Bloom have been an item since May 2016. Their relationship proves to be still going strong as the pair are now engaged and have welcomed their first child together, daughter Daisy Dove Bloom.
In her L'Officiel USA cover story interview, Perry discussed her love life. "I always felt like I was walking around with a little bit of pain in my heart concerning love," she said. "And my fiancé has done a great job at really helping to mend that. But this just went underneath all that and got so deep. It's just there, that love is there. I'd heard about unconditional love, but now I'm really experiencing it. There's a wholeness that has happened."
While Perry became a first-time mother in 2019, Bloom had already had a son, Flynn Christopher Blanchard Copeland Bloom, with his ex-wife Miranda Kerr. With that being said, his relationship with his oldest child only helped Perry know that her man was the one for her. "I was able to witness him and his fatherhood," she explained. "The way that he showed up for him and continues to show up for him, and the efforts that he makes and the distance he goes, I think that's one of the reasons I made that conscious decision. I was like, 'Here's the father of my future children.'"