Why Fans Are So Happy For Stephanie Beatriz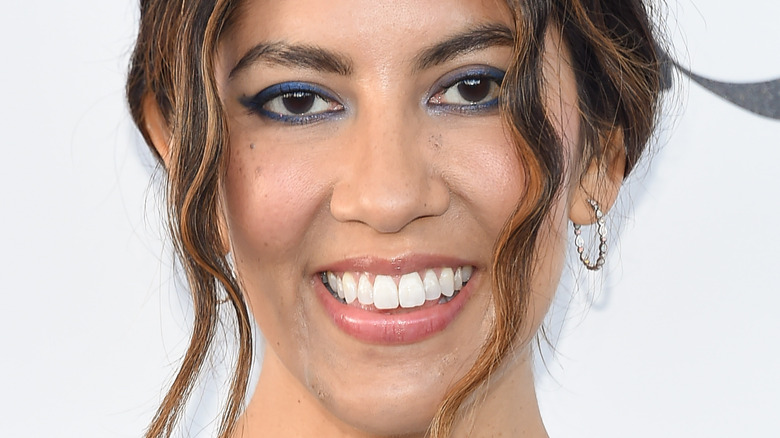 Shutterstock
Stephanie Beatriz is arguably best known for her role as Rosa Diaz on "Brooklyn Nine-Nine" and her own life heavily influenced the development of her character, according to an episode of "Variety's After-Show."
Beatriz identifies as bisexual, so when her character also came out as bisexual on the 100th episode of the show, it was an important moment in television. The actor played a big part in developing Rosa and got candid on the future of her character's love life. "Really what I hope is that the writers are able to show a little more, in a subtle way, of what it means to be bi or pan or queer [and] in this particular way, which is she dates all kinds of people," she said. "I don't want it to focus a ton on Rosa's love life although it would be interesting to see what happens after [her ex-girlfriend Jocelyn] because she let this person into her life in a really big way, and that didn't work out."
Beatriz's professional life isn't the only thing fans are excited about. Keep reading for more details.
Stephanie Beatriz is going to be a mom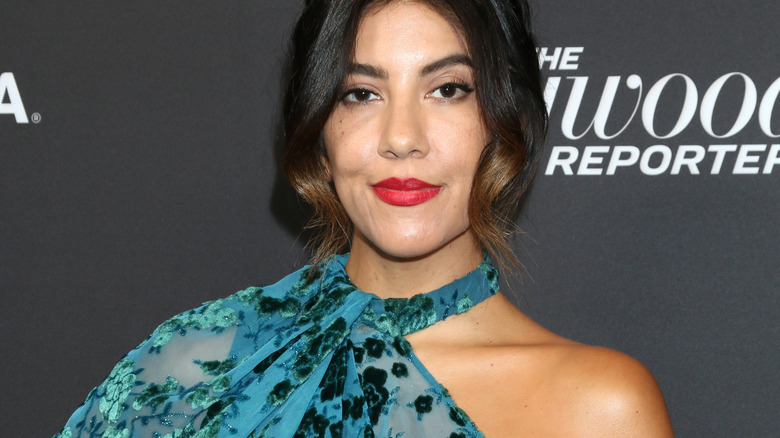 Shutterstock
"Brooklyn Nine-Nine" star Stephanie Beatriz is pregnant! This will be her first child with husband Brad Hoss, according to People.
The actor came out as bisexual in college, but didn't think a husband and child were in her future. "I didn't think that a committed partnership was really for me. I couldn't really see kids. It wasn't that I was closed off to it. It was more that I couldn't quite see how a baby fit into the life that I was building," she said. Everything changed when she met Hoss and they later married in 2018. Beatriz doesn't view marriage as making her "any less queer ... I was able to be my fullest, most authentic self around Brad. He's extremely empathetic and open," she added.
Fans were naturally over the moon and filled Twitter with congratulatory messages. One fan wrote, "For years stephanie beatriz has said her dream storyline for rosa would be that she gets pregnant and how she learned so much from seeing mel/chelsea when they were pregnant on set so the fact that she got pregnant on the last season of b99 just makes me SO!! Happy!!!" Another added, "Stephanie beatriz being pregnant has brought me so much joy omg." A fan chimed in with, "STEPHANIE BEATRIZ IM SO EXCITED FOR HER AHHHHH."