What Really Started Dina And Caroline Manzo's Feud?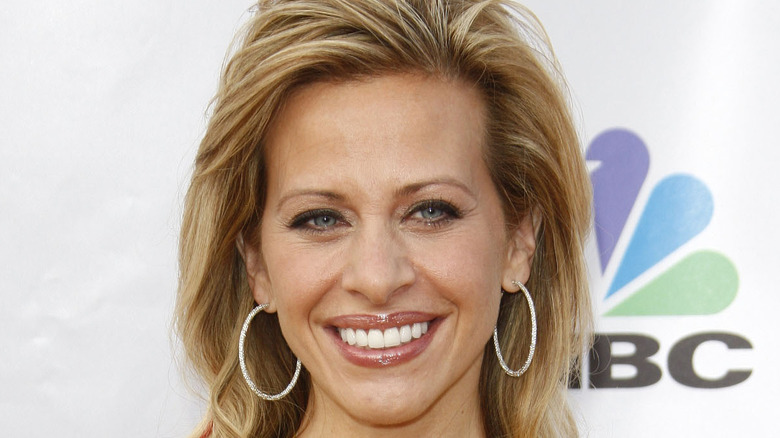 Shutterstock
The rift between Dina Manzo and her sister Caroline Manzo became even larger when charges were levied against Dina's ex-husband Thomas Manzo, who is the brother of Caroline's husband Albert Manzo.
Dina separated from Thomas in 2012, and she started dating her future husband, Dave Cantin, in 2015, per Extra. According to legal documents, Thomas was "upset" about Dina's new relationship and he "planned to have a violent assault committed ... that would leave a permanent facial scar" on Cantin. Charges filed against Thomas alleged that he hired John Perna, a member of a reputed crime family, to carry out the attack on Dina's new beau. Cantin was attacked with a slapjack in a parking lot in 2015.
Both Thomas and Perna were arrested for their involvement in the assault. The indictment states that Thomas offered to host Perna's 2015 wedding reception "for free or at a deeply discounted price" for carrying out the attack, per People. Thomas pled not guilty and was given bail at $100,000, via Page Six. His lawyer said he was "absolutely innocent" and that "the allegations more resemble a fictionalized plot of a reality TV show." Caroline gave a statement to Extra after her brother-in-law was arrested. "We are heartbroken. This is family on both sides," she said. "I want to know the truth and my allegiance will lie with the truth." 
Keep reading to find out how Dina and Caroline's relationship became so fractured.
The story Dina Manzo did not want Caroline Manzo to tell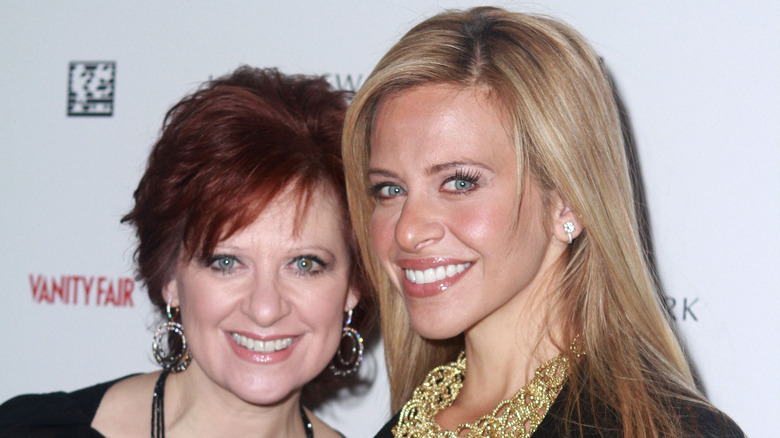 Donna Ward/Getty Images
Dina Manzo's issues with Caroline Manzo have been well-publicized, and according to Dina they all started when she began appearing on "The Real Housewives of New Jersey." During an episode of "Jeff Lewis Live" on SiriusXM back in 2018 (via Reality Blurb), Dina revealed that being on the hit reality show changed the sisters, and she left the show because of how different her older sister had become. "[W]hen I didn't recognize who [Caroline] was anymore that I said I'm out," Dina said,
The dynamic between the sisters changed once Dina started to get some recognition on the series. "I think what happened was, you know, there's always some competition in families," the former "RHONJ" star added, via Reality Blurb. Dina suspected jealousy was the root of their troubles. "I don't think she loved it too much when I kinda came to her level, as far as like 'I have a range rover, I got a house in Franklin Lakes,' so I think that's where it started," Dina said. 
Another problem that stemmed from the sisters' time on "RHONJ" was when Caroline mentioned a story to the show's producers that Dina had begged her to keep quiet. As covered by the Daily News, Danielle Staub had apparently plotted to have Dina's daughter taken away, which was something Dina did not want discussed on-air. "Caroline told them against my will," Dina revealed.