How Much Was Robert Hogan Worth At The Time Of His Death?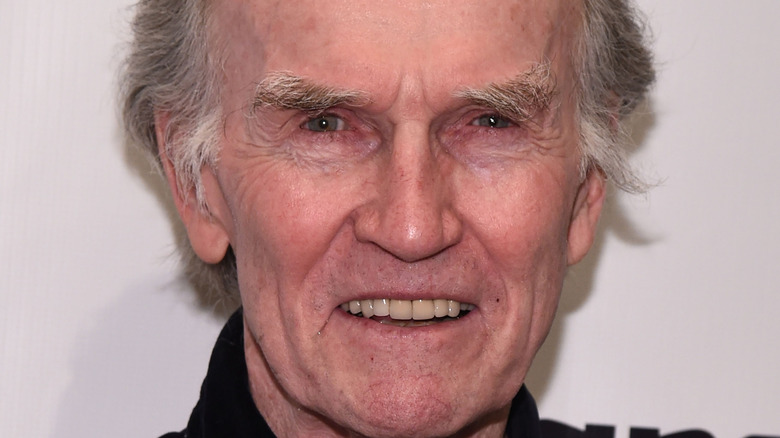 Ilya S. Savenok/Getty Images
It seems that the late actor Robert Hogan has appeared on almost too many TV shows to count, as his career spanned over six decades. Hogan died on May 27 at his Maine home, according to his family's announcement in The New York Times. His cause of death was complications from pneumonia, but the actor had been living with Vascular Alzheimer's since 2013.
Despite his diagnosis, Hogan's IMDb shows that the soap opera star worked as an actor up until 2018. That same year, Hogan also appeared on a TV pilot, showing that despite his advancing age, the actor loved his career.
Hogan didn't always believe he would be making his living off the arts, however. In fact, "The Wire" actor had enrolled in NYU to study engineering, after returning from Korea where he served in the Army, per his NYT obituary. Yet it was an aptitude test that revealed to Hogan he was more suited for the arts. As Hogan explained, "That's when I gave acting a try." The "Laverne and Shirley" star went on to the American Academy of Dramatic Arts to hone his craft. It apparently paid off, quite literally, because from there, Hogan went on to have an extensive acting career in theater and on television. The actor had so much of a TV presence that Leonardo DiCaprio's character in "Once Upon a Time in Hollywood" praises him while watching him on "The F.B.I."
How much was Hogan worth at the time of his death? 
Robert Hogan made good money off hundreds of TV appearances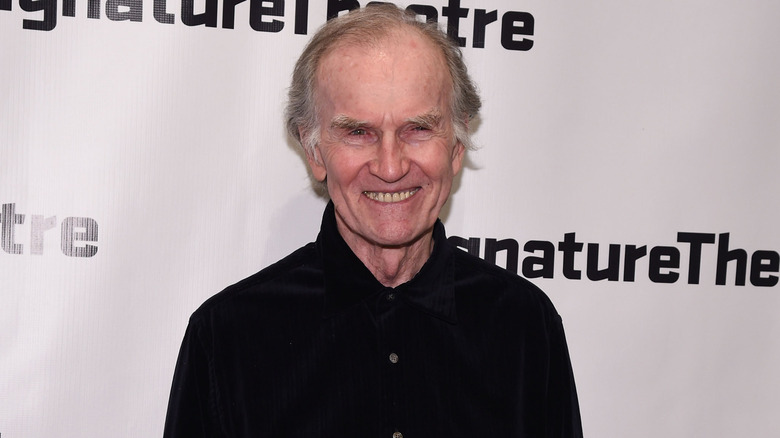 Ilya S. Savenok/Getty Images
While choosing to become an actor can be a risky financial decision, it proved to be a good choice for the late Robert Hogan, who found steady work for over six decades. Hogan appeared in over 100 primetime shows going back to the '50s, including "Gunsmoke" and "The Twilight Zone." Younger fans probably recognize Hogan from his roles on "The Wire" and "Law and Order." He also appeared on almost every daytime drama.
It's clear that Hogan had no trouble finding acting jobs, even if he never became a big movie star. BuzzLearn reports that Hogan was worth between $1-6 million when he died. His wife Mary is also a best-selling author, so it's safe to say that the Hogans were a success in the entertainment business. Yet the couple lived outside of Hollywood in Hogan's native Queens, New York. They also could afford to keep a second home in Maine, per Distractify. Mary was Hogan's second wife, after artist Shannon Hogan, according to NBC News, a divorce that likely cost some money.
In the last years of his life, Hogan received help from the non-profits DOROT and the Alzheimer's Association. While it's unclear if he left any of his money to charity, in lieu of gifts, his family asked that donations be made to those organizations.